Michael Bower is a graduate of the ACX Master Class.
Michael lives in New York, New York, and his ACX narrator/producer profile is here. It includes projects he has narrated and produced via ACX.com, all for sale at Audible.com, via Amazon, and via iTunes, and all since graduation from the class.
Click on any of the titles or book covers below to visit the audiobook's page on Amazon.com.
---
HR Like a Boss: Your Guide to Amazingly Awesome HR | UNABRIDGED
By John Bernatovicz | Narrated By Michael Bower
Length: 7 hrs and 37 mins | Release Date: 10-26-23
---
10 Minutes to Live: Surviving An Active Shooter Using A.L.I.V.E.® | UNABRIDGED
By Michael Julian CPI PPS CSP | Narrated By Michael Bower
Length: 4 hrs and 46 mins | Release Date: 10-25-23
---
The Aftermath: Sequel to The Pleiadian Trilogy | UNABRIDGED
By William Guillory | Narrated By Michael Bower
Length: 9 hrs and 5 mins | Release Date: 10-06-23
---
Contrarian: The Grand Illusion, Book 3 | UNABRIDGED
By L. E. Modesitt Jr. | Narrated By Michael Bower
Length: 22 hrs and 22 mins | Release Date: 09-26-23
---
The Accidental Educator: Life-Defining Stories of Rites and Wrongs | UNABRIDGED
By Eric Reno | Narrated By Michael Bower
Length: 7 hrs and 6 mins | Release Date: 07-22-23
---
Zapatista | UNABRIDGED
By Blake Bailey | Narrated By Michael Bower
Length: 5 hrs and 33 mins | Release Date: 05-05-23
---
Burnt Out: A Paramedic's Memoir | UNABRIDGED
By Chad Davis | Narrated By Michael Bower
Length: 7 hrs | Release Date: 04-17-23
---
U-235: Ascension | UNABRIDGED
By Max Lee Walker | Narrated By Michael Bower
Length: 5 hrs and 9 mins | Release Date: 03-08-23
---
Suffer Less in Life and Work: A Guide to Finding Greater Peace, Exploration, and Reward | UNABRIDGED
By Vincent Dodd | Narrated By Michael Bower
Length: 16 hrs and 50 mins | Release Date: 02-23-23
---
The Friendship Advantage: 7 Keys to Building Relationships that Transform Corporate Culture and Drive Productivity | UNABRIDGED
By Mo Fathelbab | Narrated By Michael Bower
Length: 1 hr and 34 mins | Release Date: 02-17-23
---
Santa Camp | UNABRIDGED
By Michael Strobl | Narrated By Michael Bower
Length: 3 hrs and 5 mins | Release Date: 01-16-23
---
Anger Management for Parents & Cognitive Behavioral Therapy | UNABRIDGED
By Christopher Rothchester | Narrated By Jeff Bower, Michael Dlugozima
Length: 6 hrs and 37 mins | Release Date: 01-11-23
---
Morbid Thoughts and the Domino Effect: Passing Thoughts During Cancer | UNABRIDGED
By Perry Muse | Narrated By Michael Bower
Length: 11 hrs and 33 mins | Release Date: 01-09-23
---
A Christmas Carol for Grown-Ups: And Other Stories | UNABRIDGED
By Tony Jordan | Narrated By Michael Bower
Length: 3 hrs and 15 mins | Release Date: 12-20-22
---
Cold Run | UNABRIDGED
By Michael Dault | Narrated By Michael Bower
Length: 6 hrs and 55 mins | Release Date: 12-12-22
---
Becoming Allies…with Your Partner, Yourself, and Others: Addressing the Abuse and Control in Your Relationships | UNABRIDGED
By Chris Huffine | Narrated By Michael Bower
Length: 14 hrs and 45 mins | Release Date: 10-24-22
---
The 4 Dimensions of Culture: And the Leaders Who Shape Them | UNABRIDGED
By Greg Cagle | Narrated By Michael Bower
Length: 5 hrs and 34 mins | Release Date: 10-21-22
---
Councilor: A Novel in the Grand Illusion (The Grand Illusion, Book 2) | UNABRIDGED
By L. E. Modesitt Jr. | Narrated By Michael Bower
Length: 22 hrs and 15 mins | Release Date: 08-09-22
---
A Narc's Tale: Vol. 4 of 4: Based Upon a True Story Working Undercover as a DEA Special Agent | UNABRIDGED
By Keith Grounsell | Narrated By Michael Bower
Length: 9 hrs and 18 mins | Release Date: 06-23-22
---
The Complete Strategy Collection: The Art of War, The Prince, The Book of Five Rings, On War and Arthashastra | UNABRIDGED
By Sun Tzu, Niccolo Machiavelli, Miyamoto Musashi, Carl von Clausewitz, Kautilya Chanakya | Narrated By Michael Bower, Tom Chandler
Length: 52 hrs and 43 mins | Release Date: 05-19-22
---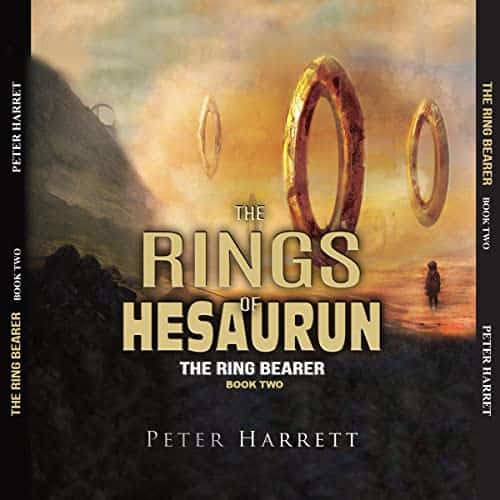 The Rings of the Hesaurun: The Ring Bearer, Book 2 | UNABRIDGED
By Peter Harrett | Narrated By Michael Bower
Length: 9 hrs and 42 mins | Release Date: 05-05-22
---
Be-YOU-tiful: Flip the Script and Celebrate Your True Beauty | UNABRIDGED
By Deepak Dugar | Narrated By Michael Bower
Length: 3 hrs and 54 mins | Release Date: 05-01-22
---
A Narc's Tale: Vol. 3 of 4: Based upon a True Story Working Undercover as a County Narcotics Investigator | UNABRIDGED
By Keith Grounsell | Narrated By Michael Bower
Length: 8 hrs and 17 mins | Release Date: 04-06-22
---
Switching Gears: There Are No Rules | UNABRIDGED
By Terry Ainsworth, Joel Walker | Narrated By Michael Bower
Length: 2 hrs and 54 mins | Release Date: 03-14-22
---
A Narc's Tale: Vol. 2 of 4: Based upon a True Story Working Undercover as a County Narcotics Investigator | UNABRIDGED
By Keith Grounsell | Narrated By Michael Bower
Length: 7 hrs and 26 mins | Release Date: 02-17-22
---
A Narc's Tale, Vol. 1 of 4: Based Upon a True Story Working Undercover as a City Police Officer | UNABRIDGED
By Keith Grounsell | Narrated By Michael Bower
Length: 7 hrs and 31 mins | Release Date: 12-23-21
---
Searching No Where: The No Where Apocalypse, Book 4 | UNABRIDGED
By e a lake | Narrated By Michael Bower
Length: 5 hrs and 21 mins | Release Date: 12-10-21
---
China Deception: A Novel, Part 1 (China Deception, Vol. 1) | UNABRIDGED
By LeRoy Field | Narrated By Michael Bower
Length: 7 hrs and 23 mins | Release Date: 12-10-21
---
Stealing History: Three Strangers Brought In on a Heist, Unaware It Was to Be in Baghdad as the Bombs Were Dropping. | UNABRIDGED
By Steven Petronio | Narrated By Michael Bower
Length: 6 hrs and 24 mins | Release Date: 11-23-21
---
Isolate: A Novel in the Grand Illusion | UNABRIDGED
By L. E. Modesitt Jr. | Narrated By Michael Bower
Length: 25 hrs and 5 mins | Release Date: 11-16-21
---
The Boy Who Grew Wings: Sometimes the Perfect Shot Takes a Moment, Sometimes a Lifetime | UNABRIDGED
By James "Chef" Barlow | Narrated By Michael Bower
Length: 6 hrs and 59 mins | Release Date: 11-10-21
---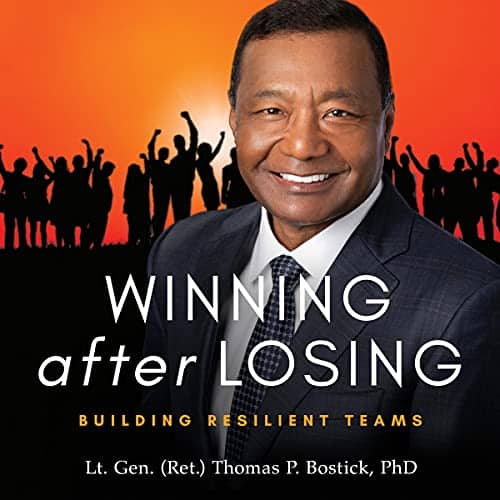 Winning After Losing: Building Resilient Teams | UNABRIDGED
By Lt. Gen. (Ret.) Thomas P. Bostick PhD | Narrated By Michael Bower
Length: 8 hrs and 44 mins | Release Date: 08-02-21
---
Suburban Zombie High Trilogy | UNABRIDGED
By Jeremy Flagg | Narrated By Michael Bower
Length: 19 hrs and 58 mins | Release Date: 06-26-21
---
Suffer Less in Death | UNABRIDGED
By Vincent Dodd | Narrated By Michael Bower
Length: 9 hrs and 36 mins | Release Date: 06-16-21
---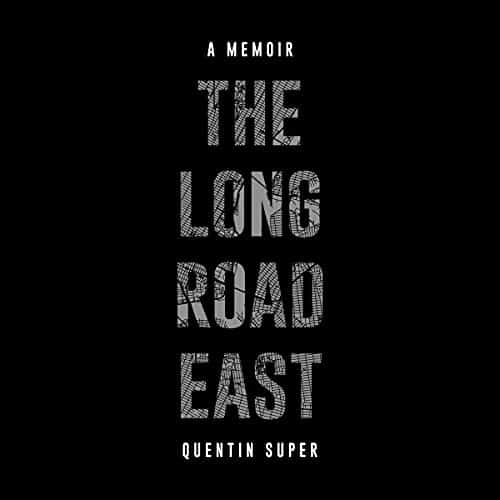 The Long Road East | UNABRIDGED
By Quentin Super | Narrated By Michael Bower
Length: 8 hrs and 30 mins | Release Date: 06-08-21
---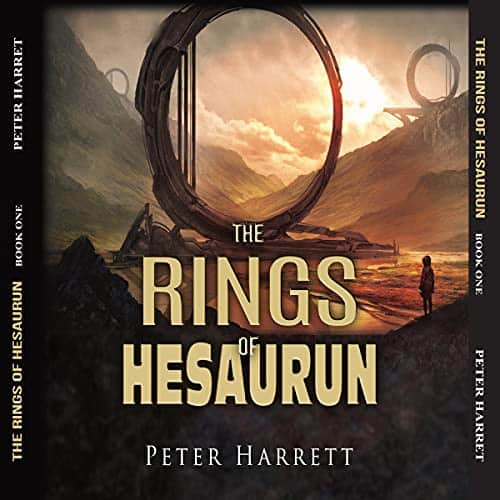 The Rings of Hesaurun | UNABRIDGED
By Peter Harrett | Narrated By Michael Bower
Length: 13 hrs and 25 mins | Release Date: 06-04-21
---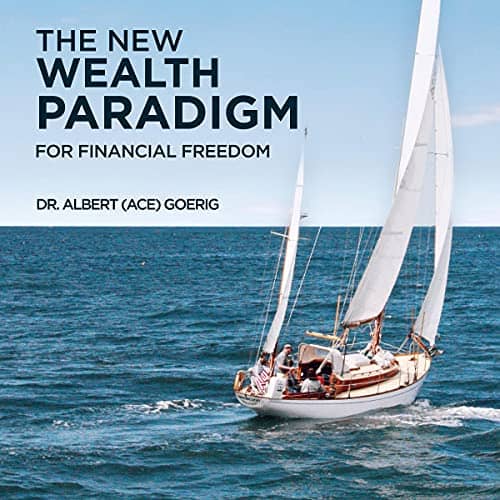 The New Wealth Paradigm for Financial Freedom | UNABRIDGED
By Dr. Albert Ace Goerig | Narrated By Michael Bower
Length: 2 hrs and 51 mins | Release Date: 06-02-21
---
Suburban Zombie High: Final Class: Suburban Zombie High, Book 3 | UNABRIDGED
By Jeremy Flagg | Narrated By Michael Bower
Length: 8 hrs and 13 mins | Release Date: 06-01-21
---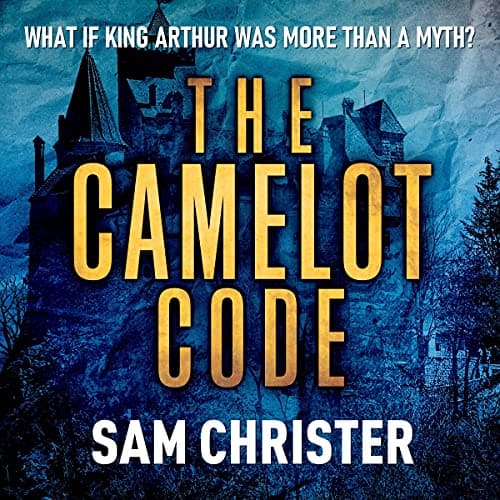 The Camelot Code | UNABRIDGED
By Sam Christer | Narrated By Michael Bower
Length: 10 hrs and 54 mins | Release Date: 05-28-21
---
The Turin Shroud Secret | UNABRIDGED
By Sam Christer | Narrated By Michael Bower
Length: 11 hrs and 7 mins | Release Date: 05-27-21
---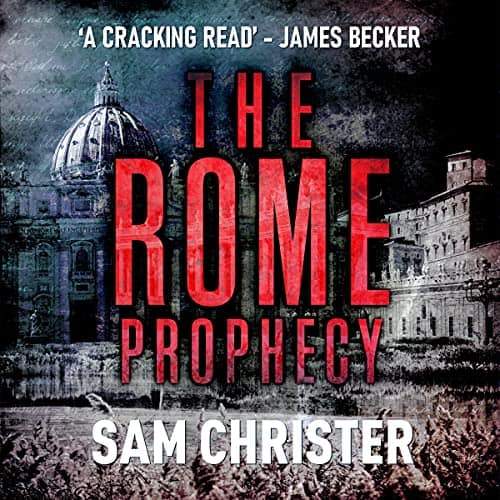 The Rome Prophecy | UNABRIDGED
By Sam Christer | Narrated By Michael Bower
Length: 12 hrs and 4 mins | Release Date: 05-27-21
---
Shadow Flats | UNABRIDGED
By Brent Towns | Narrated By Michael Bower
Length: 3 hrs and 33 mins | Release Date: 05-18-21
---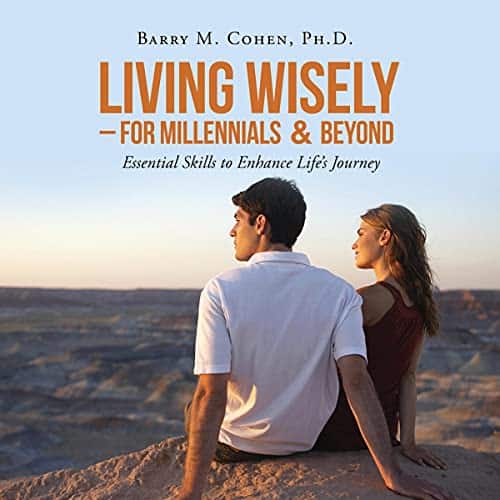 Living Wisely – For Millennials & Beyond: Essential Skills for Life's Journey | UNABRIDGED
By Barry M. Cohen PhD | Narrated By Michael Bower
Length: 5 hrs and 42 mins | Release Date: 05-03-21
---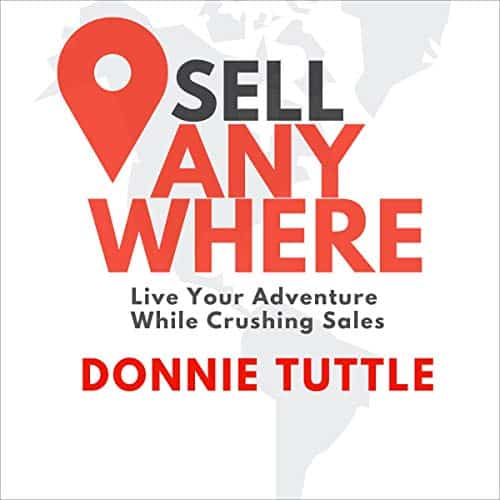 Sell Anywhere: Live Your Adventure While Crushing Sales | UNABRIDGED
By Donnie Tuttle | Narrated By Michael Bower
Length: 2 hrs and 34 mins | Release Date: 03-16-21
---
Suburban Zombie High: The Reunion | UNABRIDGED
By Jeremy Flagg | Narrated By Michael Bower
Length: 5 hrs and 33 mins | Release Date: 03-10-21
---
Where Do I Go from Here? | UNABRIDGED
By Torrey C. Butler | Narrated By Michael Bower
Length: 3 hrs and 49 mins | Release Date: 02-24-21
---
The Venice Conspiracy: Tom Shaman 1 | UNABRIDGED
By Sam Christer | Narrated By Michael Bower
Length: 12 hrs and 45 mins | Release Date: 02-22-21
---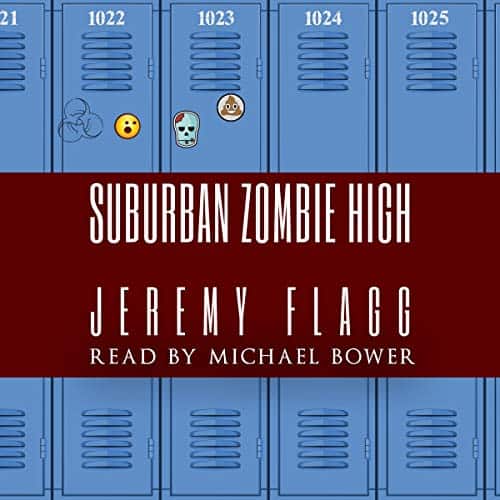 Suburban Zombie High | UNABRIDGED
By Jeremy Flagg | Narrated By Michael Bower
Length: 5 hrs and 31 mins | Release Date: 02-01-21
---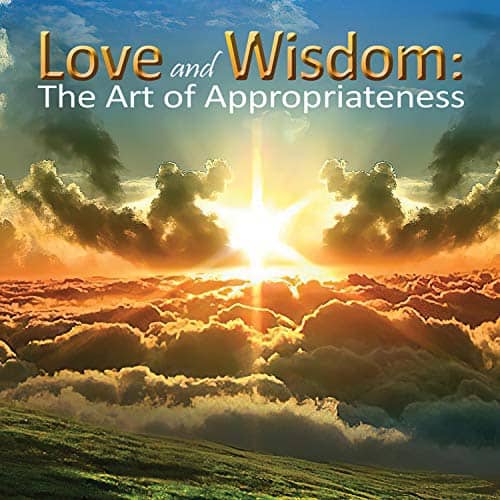 Love and Wisdom: The Art of Appropriateness | UNABRIDGED
By Douglas H. Melloy | Narrated By Michael Bower
Length: 8 hrs and 28 mins | Release Date: 01-19-21
---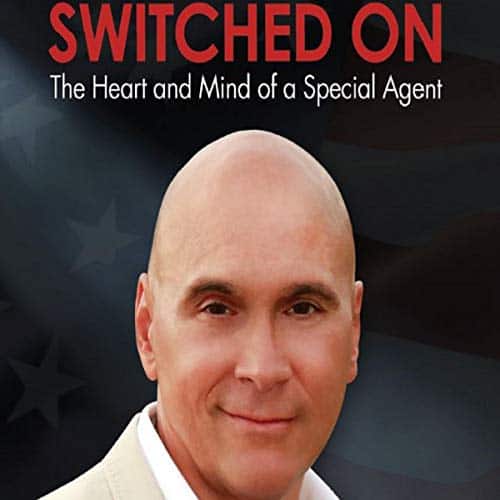 Switched On: The Heart and Mind of a Special Agent | UNABRIDGED
By Eric J. Caron | Narrated By Michael Bower
Length: 6 hrs and 26 mins | Release Date: 01-08-21
---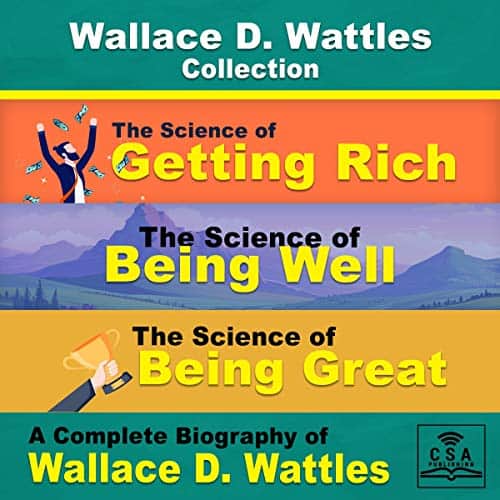 Wallace D. Wattles Collection: The Science of Getting Rich, the Science of Being Well, the Science of Being Great, and A Complete Biography of Wallace D. Wattles | UNABRIDGED
By Wallace D. Wattles, CSA Publishing | Narrated By Michael Bower
Length: 7 hrs and 28 mins | Release Date: 12-19-20
---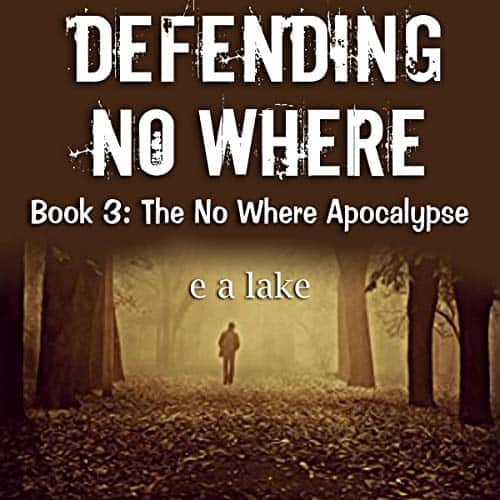 Defending No Where: The No Where Apocalypse, Book 3 | UNABRIDGED
By E A Lake | Narrated By Michael Bower
Length: 4 hrs and 41 mins | Release Date: 12-16-20
---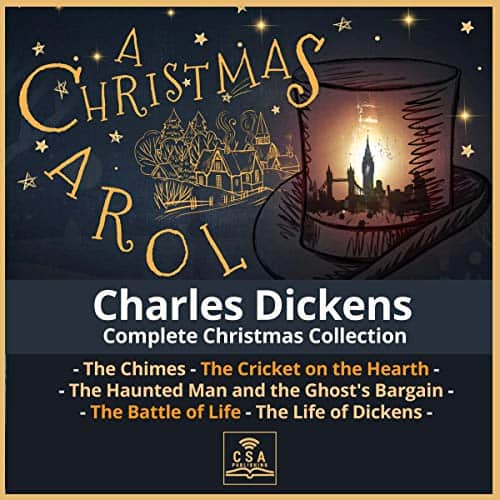 Charles Dickens Complete Christmas Collection: A Christmas Carol, The Chimes, The Cricket on the Hearth, The Battle of Life, The Haunted Man and the Ghost's Bargain, The Life of Dickens (The Complete Dickens Novels) | UNABRIDGED
By Charles Dickens, CSA Publishing | Narrated By Michael Bower, Roberto Scarlato
Length: 17 hrs and 38 mins | Release Date: 11-10-20
---
Pardon Me | UNABRIDGED
By D.O. Allen | Narrated By Michael Bower, Daryl Bolicek, Zack Jones
Length: 3 hrs and 19 mins | Release Date: 11-11-19
---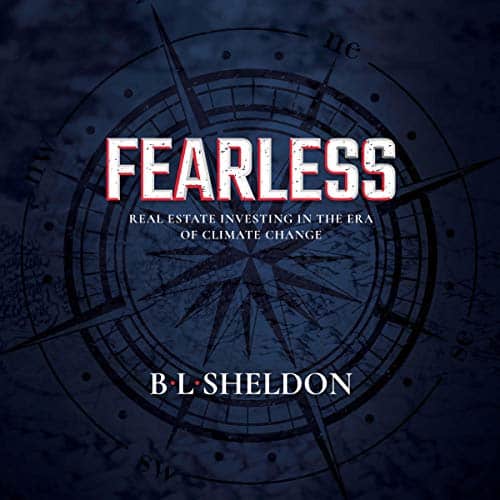 Fearless: Real Estate Investing in the Era of Climate Change | UNABRIDGED
By B. L. Sheldon | Narrated By Michael Bower
Length: 3 hrs and 11 mins | Release Date: 10-03-19
---
Surviving No Where: The No Where Apocalypse, Book 2 | UNABRIDGED
By E A Lake | Narrated By Michael Bower
Length: 4 hrs and 44 mins | Release Date: 08-09-19
---
Catching a Miracle | UNABRIDGED
By Mark J. Spinicelli | Narrated By Michael Bower
Length: 6 hrs and 20 mins | Release Date: 07-22-19
---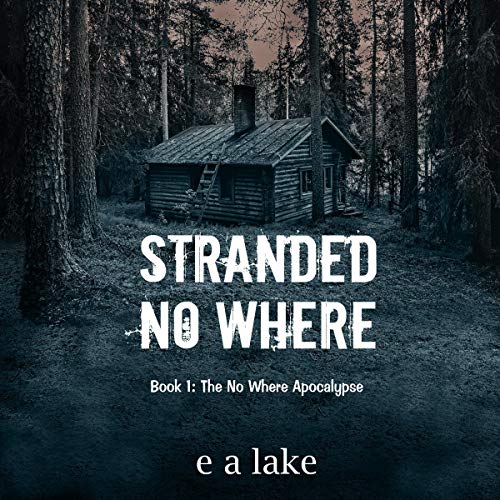 Stranded No Where: The No Where Apocalypse, Book 1 | UNABRIDGED
By e a lake | Narrated By Michael Bower
Length: 5 hrs and 13 mins | Release Date: 05-23-19
---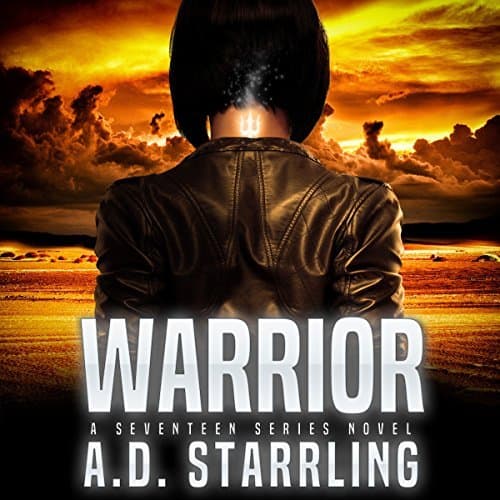 Warrior: A Seventeen Series Novel, Book 2 | UNABRIDGED
By AD Starrling | Narrated By Michael Bower
Length: 9 hrs and 44 mins | Release Date: 01-31-18
---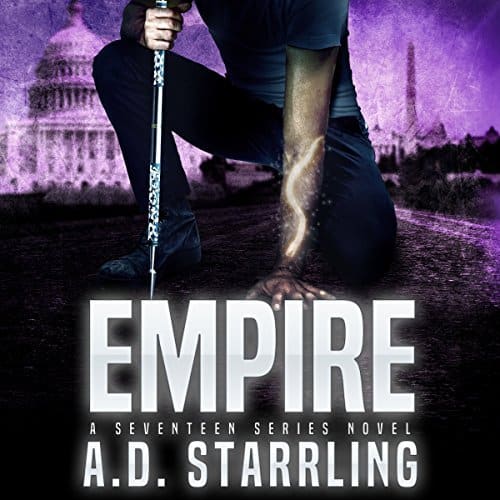 Empire: Seventeen Series, Book 3 | UNABRIDGED
By A. D. Starrling | Narrated By Michael Bower
Length: 10 hrs and 38 mins | Release Date: 01-16-18
---
Hunted: A Seventeen Series Novel, Book 1 | UNABRIDGED
By AD Starrling | Narrated By Michael Bower
Length: 10 hrs and 1 min | Release Date: 12-28-17
---
The Warrior Monk: A Seventeen Series Short Story #4 | UNABRIDGED
By AD Starrling | Narrated By Michael Bower
Length: 46 mins | Release Date: 12-14-17
---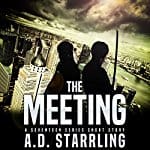 The Meeting: A Seventeen Series Short Story #3 | UNABRIDGED
By AD Starrling | Narrated By Michael Bower
Length: 46 mins | Release Date: 12-14-17
---
Dancing Blades: A Seventeen Series Short Story #2 | UNABRIDGED
By AD Starrling | Narrated By Michael Bower
Length: 33 mins | Release Date: 12-14-17
---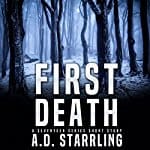 First Death: A Seventeen Series Short Story #1 | UNABRIDGED
By AD Starrling | Narrated By Michael Bower
Length: 44 mins | Release Date: 12-14-17
---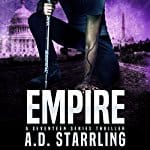 Empire: A Seventeen Series Thriller, Book 3 | UNABRIDGED
By AD Starrling | Narrated By Michael Bower
Length: 10 hrs and 38 mins | Release Date: 09-08-17
---
Flame and Thunder: An O'Brien Western, Book 15 | UNABRIDGED
By Ben Bridges | Narrated By Michael Bower
Length: 4 hrs and 2 mins | Release Date: 05-18-17
---
The Warrior Monk: A Seventeen Series Short Story, Book 4 | UNABRIDGED
By AD Starrling | Narrated By Michael Bower
Length: 46 mins | Release Date: 01-12-17
---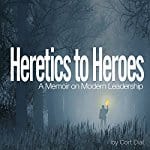 Heretics to Heroes: A Memoir on Modern Leadership | UNABRIDGED
By Cort Dial | Narrated By Michael Bower
Length: 11 hrs and 9 mins | Release Date: 12-28-16
---
Gunsmoke Is Grey: An O'Brien Western, Book 11 | UNABRIDGED
By Ben Bridges | Narrated By Michael Bower
Length: 4 hrs and 31 mins | Release Date: 08-15-16
---
The Meeting: A Seventeen Series Short Story | UNABRIDGED
By AD Starrling | Narrated By Michael Bower
Length: 46 mins | Release Date: 08-09-16
---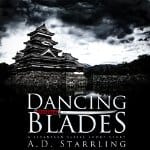 Dancing Blades: A Seventeen Series Short Story: Seventeen, Book 0.2 | UNABRIDGED
By AD Starrling | Narrated By Michael Bower
Length: 33 mins | Release Date: 06-06-16
---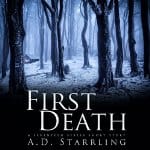 First Death: A Seventeen Series Novel | UNABRIDGED
By AD Starrling | Narrated By Michael Bower
Length: 44 mins | Release Date: 03-25-16
---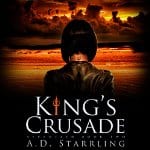 King's Crusade: A Seventeen Series Novel: An Action Adventure Thriller Book 2 | UNABRIDGED
By A. D. Starrling | Narrated By Michael Bower
Length: 9 hrs and 44 mins | Release Date: 11-23-15
---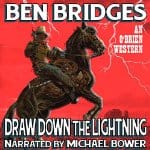 Draw Down the Lightning: O'Brien | UNABRIDGED
By Ben Bridges | Narrated By Michael Bower
Length: 3 hrs and 26 mins | Release Date: 11-03-15
---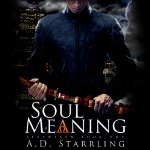 Soul Meaning: Seventeen, Book One | UNABRIDGED
By AD Starrling | Narrated By Michael Bower
Length: 10 hrs and 1 min | Release Date: 07-21-15
---
Shoot to Kill: O'Brien, Book 8 | UNABRIDGED
By Ben Bridges | Narrated By Michael Bower
Length: 3 hrs and 58 mins | Release Date: 03-04-15
---
Desert Town | UNABRIDGED
By Ramona Stewart | Narrated By Michael Bower
Length: 6 hrs and 32 mins | Release Date: 12-05-14
---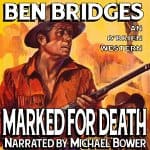 Marked for Death: O'Brien, Book 12 | UNABRIDGED
By Ben Bridges | Narrated By Michael Bower
Length: 4 hrs and 1 min | Release Date: 10-08-14
---
Cold Steel: An O'Brien Western | UNABRIDGED
By Ben Bridges | Narrated By Michael Bower
Length: 4 hrs and 6 mins | Release Date: 07-17-14
---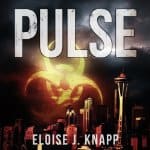 Pulse | UNABRIDGED
By Eloise J. Knapp | Narrated By Michael Bower
Length: 4 hrs and 55 mins | Release Date: 05-28-14
---