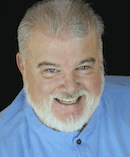 J. Rodney Turner
Portland, TN
"Trying to compare the ACX Masterclass to any other VO class I've taken is truly unfair — to the other classes. The information David provided regarding the 'how to' associated with ACX:
Recording
Editing
Mastering
Creating a profile that will draw Rights Holders to us when looking for producers/narrators
Effective "hand holding" techniques and messages once we have been selected by a Rights Holder…
…all were worth the price of this class.
In fact, before the class ended, I received an offer to produce a book, without an audition, from a Rights Holder who listened to my uploaded audiobook demo (following David's instructions) on my newly minted ACX Profile (following Dan's very specific guidelines). Before I could get the first 15 minutes completed, I received another request to audition for another book. My first four books have been approved, and I've got more than a dozen more on the shelf, waiting.
This class was nothing short of amazing. Words cannot possibly express the gratitude I feel for the information the two of you shared, the manner in which you shared it, and the proactive interaction you exhibited with our class in our private Audiobook Mastermind Group.
Thank you again for all of your assistance and encouragement during our class and at every turn since it ended. I feel like I'm dreaming."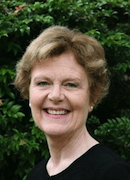 Jannie Meisberger
Gig Harbor, WA
"Dan and David,
Your 4-week ACX Master Class has been the most valuable learning experience in my voiceover journey.
I had avoided seeking audiobook work, finding the technical requirements and explanations of them daunting. You took the time to explain every aspect of the process, answering every question. With your great instructions, I am now narrating my first audiobook, as well as using your tips to streamline my other voiceover work.
You have opened up an opportunity for me that I had hesitated to pursue, and I enthusiastically recommend your class to anyone who is seriously considering audiobook narration. Thank you both so much!"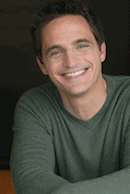 Joseph Narducci
San Diego, CA
"The ACX Master Class was a BARGAIN. The information I learned was worth the investment 10 times over. EVERYONE felt the same way.
These guys didn't just teach theory. I can't tell you how refreshing this is for me. This class showed me what to do to get actual results that you could SEE once implemented.
The class was a roadmap to success, carefully plotted out. And the class homework was so practical. It's rare I have taken a class that I could go apply as soon as the lesson was over.
David and Dan OVER-delivered. Even after the class wrapped up, I am still getting emails with help and tips! Incredible.
I was inspired to take action by the personal contact made to me from Dan O'Day. I could tell he was equally dedicated to the students as he was to his conviction that this class was IT! I was inspired by the content of every lesson from David. Seriously, these guys absolutely knew what to teach.
This class is boots-on-the-ground practical. I applied lessons that day, saw results that day. I can only build from here.
I started this class not knowing, and now I know how to record and produce audiobooks. It's that simple."
Shelley Lynn Johnson
San Francisco, CA
"This class was very different from any other class I've taken. EVERY other class has been a 'Teaser' – implying that what I need to get work is just over the horizon…if I take more classes. I had pretty much given up until I discovered this class.
You both really cared about us, and spent a LOT of time posting in the Mastermind Group and following up on questions we had.
This was 'real world' information. I got a real job before the class ended! I realize this isn't the way the ACX world will always work. Nevertheless, I'll get more expert as I do it, and if I get in real trouble I aways can go to our Mastermind Group for advice."

Emil Gallina
Edgewater, ND
"I've been knocking around the VO scene for years and, while one can say that every bit of education is worth something, this is the first class or coaching I've taken that actually resulted in money going into my pocket within a few weeks of completion."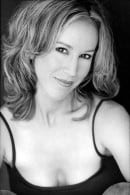 April Sugarman
Los Angeles, CA
"Amazing class! You promised a lot and not only did you deliver on your promises, but I feel like I got way more. This class was definitely worth every penny and will pay for itself many times over.
David, you created a manageable step-by-step process that simplified everything. The way you laid everything out in each module made it easy to understand – which was so nice as I'm the least technically-savvy person I know. You so freely shared with us all of the tips and tricks and secrets that you use. In fact, right out of the gate, I was able to record and edit my first audition as if I'd been doing this for years.
With the information I've learned in this class, I am starting my career in audio books like a pro. Your editing advice means I can record more audio books in less time. I can't believe that I can do this with such little start-up expense. And I love the ACX Mastermind Group – what a great way for the class to continue being a great resource to each other. I feel so lucky to be a part of it.
Dan, thanks for educating us on marketing ourselves on ACX. You and David made a great team. It was clear both of you you did all of this from a place in your heart of really wanting to help us and wanting us to succeed. What more can one ask for in a class?"

Larry Wallison
Plymouth, PA
"I've taken voice workshops in Philadelphia, New York and Los Angeles. None comes close to the quality of David's highly detailed VO instruction.
Dan's insights into how talent should present themselves on ACX's website were a big revelation.
From teaching the numerous technical requirements to VO technique, the ACX Master Class truly stands alone.
The weekly study guides and 'how-to' videos are the ultimate: Learning to record and edit while 'looking over David's shoulder' is unique in my voiceover class experience. Unlimited access to all materials for ongoing study and reference is an enormous benefit as well.
I'm impressed there's no past tense here; while class ends, it's never finished. Dan, David and the Mastermind Group are an ongoing support resource for all of us.
Audiobook narration can be full- or part-time, but not casual. For professional audiobook narration instruction I recommend the ACX Master Class wholeheartedly, but only to those committed to serious – though informal – work; this requires effort (you'll have homework!) to learn and maintain skills.
The ACX Master Class is a career investment I'm glad I made."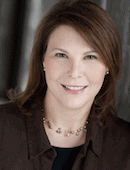 Karen Merritt
Pittsburgh, PA
"The ACX Master Class was above and beyond my expectations, and I already suspected it was going to be a high quality class! I have always wanted to record audiobooks, but have felt overwhelmed. You not only addressed the technicalities of equipment and vocal delivery, but also easy editing techniques and how to set up my business in as professional way as possible.
What made this class different was how comprehensive it was — covering all the bases of setting up a home business of audiobook recording. Also, I loved the flexibility of this class and that I can re-visit the class recordings anytime. I have all the tools I need to jump in. Thanks for giving me the push I need to jump into the ACX swimming pool."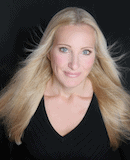 Anjelika Rijvers
New York, NY
"This was a wonderful class. It's not until you put it into practice that you realize how invaluable it is.
I thought the price was somewhat hefty in the beginning and procrastinated for quite some time before registering. But going through all the videos and listening again to the class recordings as well as putting it all into practice, I realize it is certainly well worth it.
What made it stand out is how you didn't waste any time getting to the point. Other online classes tend to waffle and aren't so well structured as yours. You exceeded my expectations.
I took action straightaway as the course just made me want to start narrating audiobooks there and then. My natural instinct in narrating was already in a good place but the technical side regarding editing is invaluable.
I recommend the ACX Master Class to anyone who is seriously interested in pursuing audiobooks. Onwards and upwards!"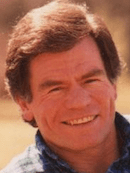 Steve Nellis
Denver, CO
"The ACX Master Class goes deeper and is more practical than any other VO class I've taken. Everything worked: the course was well-designed, from the length of time (4 weeks), to the study guides for each week, the Q&A sessions, and the private Facebook Mastermind group.
I just now went back through the initial written overview of the course, and I see that every single thing you promised, you delivered. Not only that, you have given us bonus audios and videos, over and above what was promised."
Tiffany Colonna
Granite Bay, CA
"I've been on ACX for about a year now, and I had been discouraged by the sheer amount of time it would take me to edit my audiobook productions.
I literally had joyful tears in my eyes when you introduced the stair-step method for recording…and I cannot tell you how excited I am to put this into practice!
I'm currently working on a really challenging project — loads of different characters, all with various British-English accents (including pirates!) — and I wish I could somehow go back to the beginning and start over with the stair-step method, because the editing process would just be so much more streamlined! From this point on, I will absolutely be using this process, each and every time.
I cannot adequately express my thanks for the strategies and techniques that you've shared. I am just so very thankful for everything you've given to us through this class. God bless you guys!"

Mike Davis
Sarasota, FL
"This class went far and above any other training I have taken. The breadth and depth of the content was great. Dan's work as the facilitator was the best. And David, your thoughtfulness, preparation, generosity and technique are as good as it gets. I'm prepared to take on the Audiobook world!"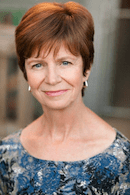 Dalia Bach
Batavia, IL
"I have taken other VO related classes, many which involved not only the steep cost of the class, but also the added expense of air travel, meals and hotel stays. But, the bar has been raised!
Two of the biggest draws for me were:
1. learning how to reduce editing time by 75%
2. reducing ACX's complex and lengthy requirements for audiobook narration and production to the essentials.
The ACX Audiobook Master Class exceeded my expectations of what a class could be. Dan and David crafted this class with a great deal of thought and passion. Well-produced study guides were sent out in advance of each module and served as excellent guides for all the information, which was presented in a clear, logical, and linear way.
The Q & A calls (two days after each new module) ended only when every question was answered! All sessions were recorded, and were (and still are) available to us for review as much as needed if we have additional questions.
The bulk of the content was presented by David. Dan contributed valuable insight as well, offering different perspectives to what David was teaching. But one of the things I was most admired about Dan was his keen intuition and sensitivity to students' needs — his ability to 'read between the lines' of the questions they asked or problems they posed. My sense was that Dan and David both always had our backs.
I highly recommend the ACX Audiobook Master Class to anyone who is interested in advancing their work as an audiobook narrator and learning how to do more in less time."

Bob Johnson
Oakton, VA
"I wholeheartedly recommend this course to anyone who has a mis-impression as to how the audiobook industry works. (I was in the that group, having heard about the enormity of time involved coupled with a very low return in terms of compensation.)
I was impressed with your initial offers but still wavered, not so much over the price, but that this was some sort of 'fly-by-night' internet scheme. However, after doing my due diligence, I was comforted by the fact that not only was Dan a leader and well respected member of the industry but that David Lawrence was just as accomplished in the field of audiobooks.
I was drawn to the class based on the curriculum modules on equipment, software, recording, editing and mastering that's required to produce an audiobook. This by itself was worth the price.
I also appreciated the modules covering how ACX works, what it is and what we can get out of it. The idea of joining and building our profiles early on in the process was a great motivator. It allowed us to 'get started' right away and already become a part of the industry.
What I appreciated the most is that both Dan and David didn't just think of us as students but peers in the industry…artists looking to expand their voice business in another area. By signing up with ACX and establishing our profiles, we were instantly a part of the industry. So it wasn't just thinking about it, we were actually doing it. Through each week, our profiles expanded, our knowledge grew, and our confidence was heightened. By the end, some students already had offers to produce their first book!
I didn't complete my profile until the week after the class ended. Much to my surprise and not 3 hours later, I had an offer by an author to narrate and produce their book! Prior to the course, there is no way this could have happened. Now, just a week after the course, I'm producing an audiobook! This was a business investment from which I'm already reaping the benefits, so it was worth every penny!"

Linda Longcrane
Port Orchard, WA
"I had an opportunity to take a course in VO at a local college (given by a company out of New York). This led to a $3,000 two-day 'master class' soon after, and I left with commercial and narrative demos and a nice binder. I felt 'out to sea without a raft' afterward.
I also took a marketing class (something I am not good at) with another person out of Texas, and that was a less than stellar experience…but I was told I could spend more money and get more information(!). I had just about given up.
Then, I happened to look at the right thing at the right time. I watched each of the ACX Master Class videos (that Dan & David had released to announce the class) twice before I broached the subject with my husband. When he said he would support me, I couldn't sign up fast enough!
Thank you so much for the time and effort you put into preparing and teaching this class. We were not only taught theory but guided with practical application as well. I love our mastermind group, our private website and the 'how-to' information you've posted there."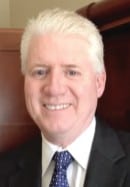 Steve Gannett
Birmingham, AL
"What enticed me to attend this class was learning how to edit. I had no idea how much more it would be. Dan O'Day and David Lawrence Xvii have taken me from wishing to reality!
It was my desire to narrate audiobooks in my retirement. Now that I'm a graduate of the class, I am currently working on Chapter 26 of a 75 Chapter book. I am self-directing, recording, editing, and mastering the project. This could NOT have been possible without the great instruction and 'hand-holding' by these two fine gentlemen.
For anyone who desires to narrate audiobooks: this class is a MUST!"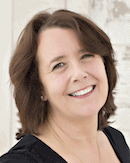 Catherine O'Brien
Yaphank, NY
"My husband has been telling me for years that I should 'do voiceover,' and I finally agreed to look into it. I found some classes, and after about a month a coach suggested that I try out an audition piece from ACX just for practice. I did, and, to my surprise — and I must admit a bit to my horror — the publisher asked me to produce the book.
Great — but OOOOOOPS — I had no real idea how to do this. With a lot of help I managed to get the book done, and I can't have been a total disaster because the same publisher has since asked me to produce another 15 books for them! It would have been so much easier had I completed your course beforehand.
Still, I really felt I should have had some proper technical training, and when I saw the ACX Master Class advertised I signed up straight away.
Until I took your module on non-fiction I had only produced fiction, and I submitted the five non-fiction auditions I recorded for the class homework — and have been asked to produce three of them!
A very sincere thank you for the help you have given me to advance my career. This really is the best job in the world!"

Jim Thomas
Petaluma, CA
"David and Dan have made things SIMPLE and nearly foolproof. Kudos to both for finding, testing, applying all of these things — especially the way you organized our classes from the start to the finish; you've been wonderful mentors. I appreciate your working so hard to change our mindsets to have the technology get out of the way of the message."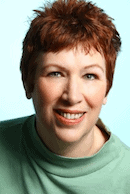 Lucinda Gainey
Cary, NC
"The ACX Master Class was the best investment I could have made in my audiobook career. The four weeks are brim-full with ideas and techniques that are immediately useful to make the audiobook narrator more efficient, better prepared, and more attractive to authors.
Dan O'Day is someone in the industry that I trust implicitly. If he sponsors a class, program or video, I know it will be good."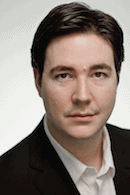 Matt Haynes
Portland, OR
"I came to audiobook narration in a professional state of infancy. Similar to the way a healthy child needs scaffolding, direction, modeling and ongoing support, I was very 'well raised' through Dan and David's instruction. They drew a very clear line through the labyrinth of audiobook narration, enabling me to approach this industry with success."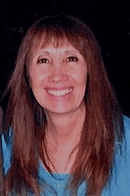 Jan Kennedy
San Marcos, CA
"The ACX Mastermind Class was fantastic. We learned a method of editing that is very easy and cuts down on the editing time tremendously. That alone was worth the price of admission!
I had perused the ACX website but felt there was something more that I needed. Dan and David's ACX Master Class was just what I was looking for: an informative, thorough, well rounded program. I learned what I need to know to go out and get started on ACX.
I highly recommend the ACX Mastermind Class. Dan and David genuinely want to help each and every student succeed, and this program is just what you need to get you going on your journey."

Norman Ellis Flint
Poway, CA
"I was most impressed with the combination of straightforward truth laced with compassion when our insecurities came to the fore. Great stuff that leaves us with no excuse for failure."

MaryAnn Carlson
New York, NY
"Taking the ACX Master Class was a really good decision. Even with all my voice over and broadcast experience, there was still so much more I needed to learn. Now I'm producing audiobooks so much more efficiently, they sound better, and I'm having so much fun. I totally recommend this class. It's the real thing. Worth every penny!"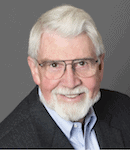 Stan Pickett
Springboro, OH
"The near-deafening cacophony of pitches for voiceover classes makes the selection process a dart game, threatening to confuse even the most careful prospective pupil.
Often, purveyors of such classes can't or won't create coursework that is detailed, precise, extensive, and clear. So it was especially rewarding to be part of The ACX Master Class presented by Dan O'Day and David H. Lawrence, XVII, two well-established luminaries in the VO world.
How well does the ACX Master Class succeed? Very well indeed. The class sessions are presented in 'teleseminar' format, with participants dialing in by telephone to a conference call number for two planned hours – 'planned,' because D & D (as they came to be familiarly known) commonly continue the class session generously beyond that period, one of several indications of their care that attendees genuinely absorbed the class material.
That class session is followed two days later by a two-hour Q & A session – again commonly extended well beyond the planned period. Multi-page study guides for each week's class preparation are detailed in focus, to buttress success in solitary study.
Homework assignments (ungraded but progressive) based on the week's modules closely track the class focus and receive a boost from the mid-week Q & A sessions.
A particularly valuable element is the rich compendium of supporting material, which takes two forms. The first is a member's support section on the class private website, containing three sections:
1. PDF files of all the study guides, assignments, and completion schedules
2. MP3 recordings of all the classes and Q & A sessions
3. Video recordings of procedures and processes key to mastering the use of the recommended audio recording software and establishing and using an ACX account to find and audition for available audiobook projects.
The second is a community forum in a private Facebook Group for the class members, which continues its life indefinitely beyond the term of the class offering, and which serves as a channel for additional Q & A, 'tips and tricks,' and success stories. The Group is actively used by the class members and closely monitored (and contributed to) by D&D.
So is the ACX Master Class 'worth it?' Results speak: a number of class members found book projects, submitted auditions, and secured narration deals even before the final sessions of the class."

Lynn Norris
Hoboken, NJ
"So worth the money!
This class is going to make the difference between me dabbling in audio books that take me forever to produce and actually being a narrator/producer of audio books.
You broke it all down in such an easy-to-consume-and-immediately-apply-to-my-work way, that I was surprised at how simple it all has become for me.
I would tell anyone who is serious about wanting to do this as a career, full or part-time, to take this class. It's an investment in themselves that will pay off.
Many thanks for a wealth of information and the encouragement and skill set to help me succeed!"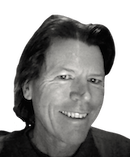 Stu Smoke
Jackson, TN
"The ACX Master Class was worth EVERY LAST PENNY of the price of admission! Unlike other VO seminars I've attended online, The ACX Master Class provided real-world, concrete advice and techniques that saved me hours, maybe hundreds of hours, of trial-and-error.
I had envisioned learning a "Stairstep Method" that included such "steps" as "imagine your goal as if it's real today" and "believe in yourself." Boy was I in for a surprise. The Stairstep Method rocks, and made my former "methods" woefully obsolete.
The study guides provided have become my road map, and I have unlimited access to online resources to refer to anytime. Don't wait for your peers to say "I told you so!" This class is an investment that will increase the value of your personal portfolio exponentially."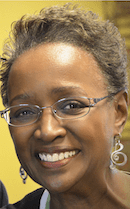 Adrianne Baughns-Wallace
Cornelius, NC
"I have always been interested in audio books but was hesitant to consider them due to perceptions that the work was labor intensive and not cost effective.
When I received information about the ACX Master Class, I was excited until I saw the price. I vacillated, wondering if there would be a return on the investment, and then took the leap of faith. You exceeded my expectations.
The course content was much more than I anticipated. As a result of your assignments, researching the site, reviewing in depth the various genres in fiction and nonfiction, and developing a profile that spoke to the author/Rights Holders' needs, I received two book offers midway through our class.
My concerns about the production/editing process were resolved once I saw how David's process cuts the time dramatically.
You provided an incredible amount of helpful resources and blew away the barriers I had in my mind to being successful in this work.
I have not had a course that's anything like this, and highly recommend the ACX Master Class to anyone who is serious about doing audiobooks. What a treasure this experience has been!"
Richard Wilson
El Dorado Hills, CA
"Dan & David delivered exactly what they had promised. (This is sadly a rare occurrence in these days of overhype.)
I actually had my first book offer before we finished the course. What is even more impressive was that I wasn't unusual. There were a number of us who were getting offers during the course.
What's even more important is that I now know how to produce finished work faster and with less effort than ever before.
I'm pretty certain that if I hadn't done this course and still tried producing audiobooks on ACX, it would have been a long, painful process that would have ended in failure. Instead, I am getting offers and producing work with relative ease.
My advice to anyone who is considering taking this course:
1. Trust the process. In this class you learn the fastest, easiest, least expensive way to being a productive audiobook narrator.
2. The investment in time and money will pay itself back many times over. This is truly a class taught by masters."

Katherine Thompson
Greenville, SC
"I can't recommend this class highly enough! The ACX Master Class is unlike any other voiceover class I have ever taken, with both technical and 'down to earth' advice/coaching on the audiobook business. I had always been afraid to audition for audiobooks because I felt the editing time was way too overwhelming, and this course made it so manageable."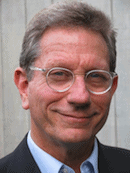 Don Moffit
Bay Point, CA
"The ACX MasterClass is at the top of the best VO classes I have ever taken.
I will refer to the lectures and Q&As again and again. (I have broken the class mp3's into individual modules and made audiobooks out of them on my personal iTunes, so now I can refer to any particular module or question instantly.)
I have never spent so much on a single VO course, and I received a very high return on investment. (The Audacity editing technique is the Master Key to unlocking the potential of audiobook production for me. I would not do this business if it had to be a 5-to-1, or 10-to-1 Per Finished Hour ratio.)
Would I recommend the class? Lemme think… yep. 🙂
Oh yes, and I now think I can make some money with this."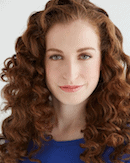 Dara Kramer
Ardsley, NY
"After posting my fourth audition, I was offered a book within three hours. The confidence and skills I have gained are immeasurable and I am so grateful to be able to add audiobook narrating and producing to my tool belt as a performer."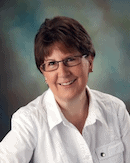 Tanya Parker Mills
St. George, UT
"Well before the ACX Master Class had ended, I'd gotten more than my money's worth. After all, what I learned after just three weeks helped me to give a presentation about audiobooks at a writer's conference and gain two new clients (in addition to another who found me on ACX, thanks to the profile and samples I'd learned how to post).
When you think about it, you can recoup practically the entire cost of the class with only one project, if it pays per finished hour. And I certainly intend on completing many more projects than one!
Not only did this class provide the technical know-how in terms of recording, editing, and mastering, but it delved into the narration process, the selection process (choosing the best projects), the uploading process of finished audio files to ACX, and the business side of things.
Another huge plus was the private Mastermind group to which all class members were invited. This gave us a sense of togetherness, team spirit, and camaraderie that I haven't felt before in any class, let alone one as large as this one was.
This class equips you to start producing audiobooks almost immediately. As David always says, 'Be biased toward action!' This class certainly instills the self-confidence you need to bring that attitude to life.
Thanks again for making such a huge difference in my life, both of you!"

Chris Abell
Tuscaloosa, AL
"Your ACX Master Class is really unlike any other voiceover class I have taken. In my experience, most classes/workshops leave out the 'how to do the business' part, which can take years to figure out (if ever!). Your class dealt with those nuts and bolts, and that is really why I signed up. I was NOT disappointed!
The price of admission was worth every penny. The class was super organized and I left each Monday class without feeling like anything was left out.
Many years ago I had dabbled a little in the audiobook genre, but it seemed so labor intensive, and not very lucrative. Your introduction to the ACX marketplace and your training in performance and editing definitely changed my opinion. I feel that I can comfortably dedicate a portion of my voiceover career to this and I am confident that it will help me to broaden and diversify my business. Thanks a million!"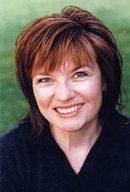 Matilda Novak
Los Angeles, CA
"I took this class in order to learn the editing technique David developed. As an experienced voice actor/narrator, I look forward to increasing my narration opportunities by being able to produce books on ACX. I'll have direct access to Rights Holders, and they'll have direct access to me.
David and Dan covered a lot of territory in 4 weeks. Thankfully, that information remains available to us all for review. Another thing for which I am especially grateful is the Mastermind Group, in which class members help and encourage one another. This has already proven invaluable!"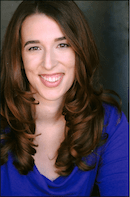 Maria Giere Marquis
San Carlos, CA
"The best thing about this class is its practicality. There is almost no theory, only usable skills and plenty of encouragement to practice and take risks. Both Dan and David bring a spirit of 'a bias for action' and owning your career, which I found equally inspiring. If you're ready to work, take this class."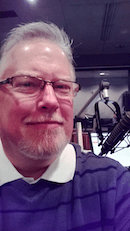 Jim Gilles
Milwaukee, WI
"Last year, I passed on the ACX Master Class, thinking I already have the voice(s), the production skills, decades of experience, and the ability to create a profile on ACX; what could they possibly teach me that I didn't already know?
After I spent a year trying to break through with an audition, David and Dan were back with numerous examples of the success of the first class.
Bottom line: I discovered I had all the parts to the vehicle, but in pieces strewn all over the floor of my 'garage' and no simple directions on how to put everything together.
The ACX Master Class class puts it all together, walking you through each element, to help you put your Producer/Narrator vehicle together in a way that saves $$$ by avoiding unnecessary equipment purchases and steering clear of potholes. And when it comes to editing, I'll just say this: We learned a time saving approach that is as valuable as anything I've been taught in my last 34 years as a radio creative director."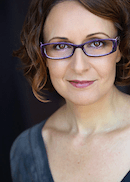 Dana Lyn Baron
Los Angeles, CA
"This was not like any other voice over class I've ever taken. The depth of the technical instruction was far richer than I'd ever had. And receiving instruction on how to conduct the business of our career (i.e., dealing with clients, contracts, etc.) is something I don't think I've ever really had in any 'regular' VO class.
I feel 100% equipped to create & build the audiobook career I want to have. I'm clearer on the genres I will explore & audition for. I'm already using the techniques for production for my other VO auditions, too!"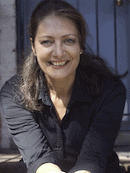 Christine Fonsale Rogerson
Corlandt Manor, NY
"When I took this class, I had some experience with in-studio narration for the Library of Congress. So when I saw the ACX Master Class last year, I was tempted, but decided to try to do this on my own.
As the months passed and I was pulled in too many directions to truly focus on resolving the impasses I encountered (What's a good profile? Can I be both sound engineer and narrator? Whose information is reliable regarding equipment?), I came to this freeing conclusion:
'2 seasoned professionals, who are committed to my success, are ready to take me by the hand and guide me through the whole process. And then, they will answer a plethora of questions I don't even know I will have!'"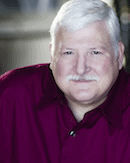 T. David Rutherford
Aurora, CO
"I am excited about the opportunity to grow my audiobook business with the absolute 'Gold' that I've received from the ACX Master Class with Dan O'Day and David H. Lawrence XVII. Their instruction and mentoring will save me literally years of time in maximizing my income and organizing my business.
The direction in editing, mastering techniques, marketing and managing customer relationships are worth the cost of the class and then some.
David shares his years of integrating technology with storytelling and lays out easy to understand steps to produce audiobooks. David and Dan have developed an easy to understand process to succeed in the ACX marketplace.
This class was an investment in my own success. I cannot wait for the future!"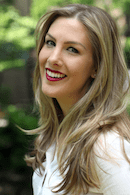 Elise Rooker
New York, NY
"Dan and David:
Thank you for your efforts in creating and maintaining this course. Mostly I'd like to thank you for being great people. I am an actor and what most people won't tell you when you begin this career is that it's not always about talent. It's about being good to work with. Well, you guys are talented and you are great to work with.
You give us the tools to make our own demos — not pay for someone else to do them. Basically, you guys are the 'if you teach a man to fish' guys. This class provides step by step instruction on how to be successful. No one else in this business ever does that.
I thought I was just taking a class in audiobook narration. I wasn't. This course and the two of you have taught me to believe in myself and my work even more than I already do. I am grateful to have been taught by two individuals who strive to teach attention to detail (I have overhauled my entire marketing approach i.e. website etc. I have also adapted the way I manage my clients i.e. casting directors, manager, agents etc.). I have become a more adaptable, organized, dedicated actor… who happened to learn how to narrate audiobooks!"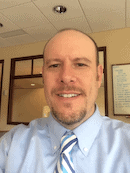 David Young
Wilton, CT
"These guys were amazing! A tremendous advantage to anyone attempting to break through into the narration business. Simple yet elegant advice and expert tips. The best part is that they are welcoming, patient, clear and let you participate in a community of peers — essential to succeed!"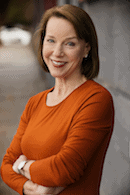 Suzanne Musikantow
Corte Madera, CA
"There are quite a number of really great things about the ACX Master Class:
Thorough, well-organized curriculum
Clear, concise and straightforward delivery of the material
Practical, useful information
Extremely helpful how-to videos and other materials (this was beyond expectations)
An incredibly encouraging tone throughout
Lots of hand-holding and remarkable patience on David's part
Our own Mastermind Group for sharing everything
David's and Dan's openness, graciousness, and generosity. It was like a huge safety net.
I've had a lot of training in voice over work. Compared to other classes I've taken, this one was the most useful in terms of equipping us to actually start working in this arena almost immediately. And giving us a method to shave hours off the editing process? Priceless! I have never taken a class like this before!
I don't have a single negative thing to say about the class. On so many levels, this was hands down the most rewarding voice over class I've ever taken. Kudos to Dan and David for offering such a great opportunity. Worth the price? Absolutely, undeniably YES!!! I would highly recommend the class if it's offered again."

Fred Humberstone
Oldsmar, FL
"Wow, what an experience! All of my expectations have not only been met but exceeded.
I share the comments and opinions of all of my fellow classmates and truly believe that for one month I was part of something very special.
Anyone who is giving serious thought to becoming an audiobook narrator absolutely must take the ACX Master Class if they intend to become successful at the endeavor and produce a professional quality product. And you can quote me on that."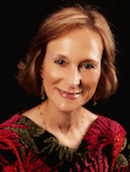 Lori J. Moran
Centreville, VA
"This was a fantastic learning experience. I wish I had taken this class a year ago. They taught in four weeks what took me a year of trial and error to figure out on my own. I am so grateful for their support during the class and the continued support of not only them, but the rest of the students that also took the class. Go ACX Mastermind!"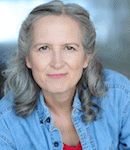 Amanda Serra
Latrobe, PA
"I knew I wanted to narrate books, but was stymied by the technical and business side of the process. By the end of the class, I knew how to set up an effective profile on ACX, post demos, audition for and interact with Rights Holders, and be paid for narration! Addressing the microphone for the best sound and editing using Audacity seem like child's play now!
The class was well worth the price of admission and I recommend it to anyone who wants to learn how to voice audiobooks for profit."

Colman Shew
Petaluma, CA
"I wish I had taken this course the first time it was offered. I had the money. But I had read a book about the VO industry and, guess what, this type of audiobook creation wasn't well touted.
This course is worth the money. In fact, I didn't find it expensive. Why? Because there is more to it than just the surface information. The editing alone is worth it! I've briefly used ProTools. It might be fine for short VO commercials, other short work and mixing but definitely not for audiobooks as ACX wants them. If anyone, professional or novice, is considering a vocation in audiobooks, I highly recommend this course!"

Emma Clark
Brea, CA
"The unique relationship between David and Dan seemed to open me up to learning and retaining the wealth of information we were fed much more effectively than I have experienced in any other class or seminar environment.
The thoughtful layout of the step by step process fit me perfectly. The technical gems, from the stair-step editing process to how to organize files on your computer to simple tried and true ways of self-direction and managing rights-holders, provided a complete and empowering package of wisdom and information that made this class well worth the time and money spent.
The D's (as they were affectionately named in our Mastermind Group) provided solid leadership for the class at every moment. Their consistency fostered an immediate bond of trust, which they routinely reinforced as they responded with sensible, gracious perceptiveness to detractors (from outside of the class) of this simple, straightforward approach to audiobook production. I truly appreciated this demonstration of calm confidence.
Going into this class, I thought I knew my strengths and weaknesses, but the exercises dramatically expanded my perception of where I thought my wheelhouse was. I found myself with many more options for possible genres than I had at first!
So in a nutshell — this ACX Master Class experience has brought life and truth that by its very nature will continue to expand and improve the world of audiobook narration and the lives of those who are connected to it. In our last class, the final words of our exceptional leaders were: Be organized. Be persistent. Be authentic. Thanks, David and Dan, for leading by example!"

Gene Henes
Creighton, NE
"For a number of years, it's been a desire of mine to narrate books. Finding the time to do the research and then the trial & error process would have always kept it on the back-burner of my life.
The process has now moved from that back-burner to front & center. I'm in the midst of submitting chapters on my first audiobook. It would not have happened without the Master Class.
It was all fantastic hands-on information that was presented in a well thought out process. They made it easy to grasp & put to use.
If someone is sitting on the fence about taking the class, my recommendation is, 'Jump in head first. The water's fine!' You will not regret it if your goal is to get work narrating books!"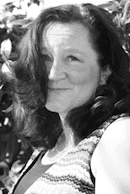 Jennie Sherwood
Los Angeles, CA
"This might be a little weird but I want to thank you first and foremost for your discipline in keeping your own rules. That goes from your moderation of the Q&A times, keeping to the syllabus and working through the material in a very digestible manner. The material — both the weekly outlines and the additional tutorials — systematically clarified the processes you encouraged us to use.
After working through the materials and receiving your encouragement, I know that I can do this."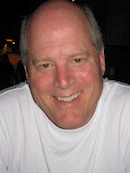 Jim Smith
Liberty Township, OH
"The ACX Master Class was superb!
* The knowledge I gained and the resources that have been made available to me as a result of taking this class were, and will continue to be, incredibly valuable.
* David H. Lawrence is an OUTSTANDING teacher! He knows what he is talking about, and he has a wonderful manner of sharing that knowledge — a manner that gives you everything you need to know to be a successful audiobook narrator, formatted in simple, easy-to-follow steps to put you on a path to success.
* As a personal 'success story' testimonial, I will share this: After the 3rd week of the class, I submitted my very first audition to ACX …and I got the gig! The Rights Holder selected me to narrate this wonderful book, and I'll say without hesitation that David is directly responsible for giving me the knowledge to land my first deal.
* David and Dan have created a class format that maximizes a person's ability to learn — with a well-defined class structure. The Study Guides are outstanding, and the 'resources' that David and Dan make available to class members are AMAZINGLY VALUABLE (consisting of documents and videos that reinforce what is taught in class, giving you a treasure trove of information which is always available to you)!
Bottom line: The ACX Master Class was one of the best classes I have ever taken, and I cannot recommend it highly enough! If you want to break into the world of audiobook narration, TAKE THIS CLASS!"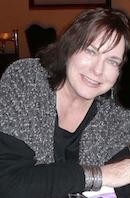 Vikki Young
Rosemead, CA
"Hands down the best class I've ever taken, and one of the best investments I've ever made. David H. Lawrence XVII and Dan O'Day are tops in their field, and their ability to communicate clearly, concisely, and with a sense of humor makes for a great learning experience. David and Dan truly WANT you to succeed.
Bottom line: you will learn everything you need to know to record and produce audio books. Really. No need to go elsewhere for additional information. It's all here. Thank you David and Dan for breaking it all down so even this non-technical rookie can edit and produce an audio book!"

Sean Stewart
Catlett, VA
"As an avid consumer of audiobooks and a corporate voiceover producer, I had developed a strong interest in becoming an audiobook narrator/producer. Yet I had no idea how to get started. Then I became aware of the ACX Master Class, taught by David H. Lawrence XVII and Dan O'Day…and within just over a month from the start of the class, I was a happy signatory to a contract to produce two (!) volumes of an audiobook!
The ACX Master Class is an artful combination of lectures & dialogue with students. While it isn't inexpensive, the value I've derived has far surpassed the price of entry.
The class provides a wealth of pragmatic and instantaneously applicable information. There is an emphasis on minimizing initial expenditures on equipment and software, equipping students with the ability to maximize both efficiency AND quality.
If you have the desire & drive to succeed in audiobook production, I encourage you to give serious consideration to participating in a future offering of the ACX Master Class. I heartily and freely endorse David & Dan for their expertise, positive attitudes, and sincere commitment to forwarding this industry, which continues to grow by leaps and bounds!"

Tracy Tenney
Lebanon, OH
"Thank you so very much for putting on your ACX Master Class. I am happy to say the class was most definitely worth the price of admission!
Between the study guides, videos, PDFs, Facebook Mastermind Group, Q&A sessions, and the verbal lecture on Monday, there was something to take advantage of anyone's preferred method of learning. I really haven't seen that anywhere before as I've gone about learning the VO business. This class is a great value.
Having access to the Mastermind Group, in particular, means that an answer to any audiobook question is just a Facebook post away.
I wholeheartedly and enthusiastically recommend the ACX Master Class to anyone interested in narrating audiobooks."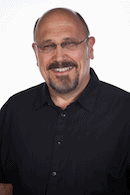 R. Keith Miles
Lawton, OK
"About two months ago I received an email from Harlan Hogan, because I am on his list, that it would be worthwhile to look into the ACX Master Class that was about to be offered. So, I decided to take a look, with skepticism, because I was really not interested in the rigors of audiobooks.
The presentation about producing audiobooks, by Dan, was an eye opener and I decided, based upon what I heard, to give it a try. And I am extremely glad that I did. From the beginning of the first Master Class I was hooked.
As I write this (one week after the end of the class), I have my first book under contract. The ACX Master Class material made it so easy to follow through on everything ACX requested. The Master Class is a practical, real-world process that works extremely well.
In a couple of years I am looking at retiring from my present vocation, and I now know what I will be doing. I would highly recommend the ACX Master Class to anyone who is serious about being a producer/narrator of audiobooks."

Lisa Beacom
Chicago, IL
"I had spent about 6 months trying to figure all of this stuff out on my own. This class gave me the confidence to move forward and taught me everything I needed to know to do that. I received my first audiobook offer in the 4th week of the class, a day after submitting an audition and about an hour before the final Q & A call; which was a blessing because I got to ask a lot of questions specific to my first project! I'm doing it! I'm officially an audiobook narrator!
But wait, there's more. The class also gave me a whole network of fellow audiobook narrators at all skill levels to bounce things off of and to celebrate successes with. A truly supportive and nurturing community — what's even better is that both of you participate actively in that community as well.
Would I recommend this class to someone looking into becoming an audiobook narrator? Or to someone who is already an audiobook narrator wanting to learn an easier, simpler way? HELL YES!! Take this class! It's money well spent. And as I posted in the Mastermind Group upon getting my first gig, "This _____ really works!!"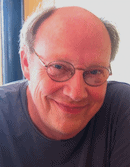 Jeff Steitzer
Edmonds, WA
"From the first class I knew I was on to something very, very special. David's instructions about how to create a profile, accept work, record, edit, master and submit work were unbelievably easy to follow. I now have all the tools (and the amazingly affordable equipment) to become my own boss and create audiobooks.
And that was the reason I decided to go for it; I wanted to be in a position to do work I love with only the Rights Holder and myself to answer to. And — no question — I have Dan and David to thank for this incredible opportunity. This was, hands down, the best class I have EVER taken."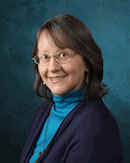 Shana Buck
Weirton, WV
"I had researched narrating audio books about a year prior to taking the ACX Master Class. I invested in the recording equipment that ACX recommended at that time, and I tried for months to manage the software, but could not work out how to edit without feeling frustrated and exhausted.
I knew it was time to invest in something else: myself. This was a new career that I really wanted to pursue, but I did not know how to satisfy ACX's stringent editing and production process.
By the time I got Dan's email about the ACX Master Class, I had given up hope that I was going to be able to use the expensive equipment that I had invested in to do the work I was very eager to begin.
I was hesitant about spending what my long-suffering husband would call 'that kind of money.' I listened to the testimonials and considered some of the other products I had purchased from Dan over the years. I was always very happy with the various books and audio that I had purchased from Dan and figured I would take the risk based on that trust.
I am so happy that I took that risk. The classes were worth every penny. It did not take my husband long to understand that I was definitely getting my money's worth. I would show him my curriculum for each week, my homework and tell him after class all that I learned. He was also impressed that this was not just about the editing and producing, but also how to manage the business; communicate professionally with the clients; improve vocal and editing performance; and that we were provided videos that could be referred to as many times as was needed in order to accomplish the best recording possible.
When I submit an audition, I know I have done the best work I can do and that the quality of the work I am doing is vastly superior to what I had managed 'on my own.'
Production is no longer the hours-long nightmare it had been, and the idea of narrating and producing an entire book no longer makes me want to cry. I now have the skills to accomplish this long-time goal."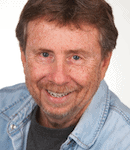 Tommy G. Kendrick
Round Rock, TX
"Before I enrolled in the class, I had had an ACX account for well over a year. But like so many who have registered on the ACX site, I did nothing with it.
I even turned down a job on ACX because the offer spooked me. The problem was I had no idea how to produce the work. Just looking at the submission process when you complete the audio work is intimidating.
I was aware of the ACX Master Class last year. There were two big reasons why I chose to sit out that first class. One was the cost. Since I don't have an unlimited amount of cash sitting around, the price scared me off.
The second was: I didn't have a 'reason to believe' that the class would deliver on its promises. Most actors' journeys are littered with teachers, agents, managers who have over promised and under delivered. Would this be different?
A year later I once again began receiving information about the ACX Master Class. This time, there was a ton of what marketers call 'Social Proof.'
One of the first bits of social proof I saw was a YouTube video recorded by several ACX Master Class graduates who got together on a Google Hangout to 'review' their experiences in the class. The discussion was enthusiastically positive and had the ring of truth. Either these folks were liars and some of the best actors I've ever seen, or they were telling the truth about how much they had each benefited from the class.
Another big concern was EDITING. On the street, one will hear that for each finished hour of audio, a narrator will likely spend 6-10 hours recording, editing and doing quality control to fix mistakes.
One of the big promises made by the ACX Master Class team is that they would teach us a way to edit audio that would DRAMATICALLY reduce the time required…i.e., reduce it from a 10:1 ratio to something closer to 5:1 or even 3:1. REALLY? That's a bold claim.
The 'union question' was extremely important to me. It was comforting to learn that David H. Lawrence XVII, the primary narration teacher in the course, is a strong SAG-AFTRA member and advocate. I was to learn that in fact ALL jobs on ACX ARE available to SAG-AFTRA members, regardless of the pay rate. Awesome!
It was at the end of the very first teleclass that I knew I had made a wise choice in joining. That first class was so packed with information and training that it really felt like a month's worth of work in one evening.
By the end of the second week, students were already reporting that they were auditioning for and being offered narration gigs. By the third week there seemed to be a deluge of such reports. The training, though not even complete, was already working like gangbusters.
Oh…and the EDITING. One word: AMAZING. The editing process alone was worth the cost of the class. It really is that powerful a tool.
In over 35 years as an actor this is one of the very best investments I've ever made in my career. Hands down.
Thanks to Dan & David for such an outstanding class. In an industry that is packed with people whose only goal is to separate actors from their hard earned money, it is refreshing to encounter two men who really care about teaching in the highest sense of the word."

Beth McIntosh
Lewisberry, PA
"This class is definitely worth the price, even if you already have a profile up on ACX. David's system helped cut my recording/editing time in half! The system is simple and makes editing and pickups a breeze.
Also the information on ACX profiles and Amazon's rating system have been invaluable. It allows me to focus in on what to audition for without getting overwhelmed by all the offerings.
David and Dan take a personal interest in the progress of their students. They know the investment their students are making and are committed to the success of each student. I highly recommend this class. Yes, it's a chunk of money but well worth the investment!"

Bob Shaw
La Verne, CA
"I've always wanted to narrate audiobooks, but I hadn't the slightest clue how to start. Then I found out about ACX.
I've been in radio for almost twenty years, so I thought I had a good working knowledge of production. I was NOT prepared for what I found on the ACX website. Never before had I seen such strict production rules and regulations. It was like reading a foreign language. I didn't know what half that stuff meant.
It was overwhelming. I was just about to give it up, when I received an email about the ACX Master Class.
My desire to record audiobooks was still very strong, so I thought I'd give this class a shot. I can easily say that it was one of the best decisions I've ever made. By the end of the class, I was well-equipped to conquer ACX Mountain.
From the ins and outs of ACX, to how to actually make money recording audiobooks, to choosing the right equipment and software, to mic technique, to easily editing your audio, the ACX Master Class taught me everything I needed to know to be a successful audiobook narrator.
Not only do Dan and David teach their weekly sessions, but they follow it up with a Q&A session and they post very helpful video and audio on the website, along with entire class recordings so you don't miss anything.
P.S. David's 'editing made easy' technique alone is worth the price of admission!"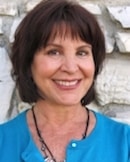 Marsha Waterbury
Los Angeles, CA
"This was the most amazing class. Thank you David, Dan and all my compadres.
The teaching is so deep and wide. You took the mystery out of it and without the mystery of 'I don't know,' there goes the fear and trepidation!! You have de-mystified the process…and made it do-able.
Your enthusiasm, humor, incredible knowledge and sharing of information is a complete blessing. I took, what was for me, a very large financial leap and landed smack dab in an astounding pool of information, empowerment and enthusiasm. It has been and will continue to be a source of inspiration and action for me. It is priceless. Thank you Dan. Thank you David. Thank you classmates….so glad to be in the pool with you!"

Jim Platt
Monroe, CA
"I must admit after attending some 'other' voice over classes, my skepticism of what real-life information I would be able to take away from your class and use regularly, initially took over.
You know, that 'been there, done that, blah, blah, blah success is yours just around the corner' spiel made my mouse hover for a while over your 'accept me as a student' button before I closed my eyes and said 'take my money.'
It is heartwarming to have one's skepticisms swept away when someone actually does what they say their advertising says they will do and then goes way beyond those expectations!
The time spent with you guys was well worth it and the ah-hah light bulb moments flashing in my brain each class session said 'Wow, this could really work for ME!'
Thanks for using your professional time and considerable talents to help others make their indelible mark in the audible book narrator ledger."

Kalisha Fleischmann
Tucson, AZ
"Totally worth it! David & Dan are first rate. From the get-go, everything they did was professional, complete, well thought out, and organized. I spoke with Dan personally about my situation and goals for the class, and I was not disappointed! David is a technical genius and really knows his trade well! Not only that, but he has found ways to operate that are free and low cost!
David & Dan were willing to take any and all questions on the Q&A nights, no matter how long the session went; they were/are committed and accessible, both in those sessions as well as in the private FB group page — a wonderful community of people!
Lots of fabulous step-by-step videos and materials were provided to 'hand hold' and provide us with everything we need to be successful as VO artists recording audiobooks for ACX.
The class was unique, absolutely 'real world' implementable, and I feel well prepared to really excel at ACX and the whole audiobook process from auditions to relationships with Rights Holders to mastering…the whole enchilada!
I feel very fortunate to have found out about this class because it will absolutely give me a leg up over those who haven't taken it and don't know the in's/out's of the process. It's already saving me time, energy and money!"

David J. Bell
Tampa, FL
"I was intrigued by the idea of a faster way to produce audio. Working in radio, I figured if I learned something new there, it may translate over and assist in my normal job. Plus I have always been interested in the audio book process.
By the way, I had used Audacity in the past, to convert some files, for a network tone to fire. So my original thoughts on that program were simplistic and I had no idea the depth it really had. Before this class, telling me to narrate with Audacity, to me would have been equivalent to suggesting building the Empire State Building using play school toys. So, I much appreciate the knowledge and when I have questions, your videos are there to walk me step by step through things again.
Once I finally had everything set up, I experimented and tried two auditions before the final class. When I woke the next morning, I had won one of them!"

Johnnie Anderson
Chicago, IL
"The ACX Master Class is phenomenal! Why? It surpassed my expectations. The description provided is what it is and more.
This was the most comprehensive class I have ever taken: performance, technical applications, a multitude of resources – a dedicated Facebook page; mp4s; mp3s; software and hardware considerations; screen shots galore; sage advice!
David and Dan are passionate about the subject matter and, without a doubt, seriously interested in the success of each student. Their timely responsiveness as classmates expressed challenges during and even after the class was refreshing and so appreciated. The amount of work the two of them put into our 'getting it' was most definitely worth the price of the class.
The keenly-focused structure of the class with its step-by-step, hands-on approach for ACX and recording audiobooks in general made for one being more open to recording genres of work never considered, immediately diving into submitting auditions and negotiating rates with confidence.
It was a great feeling learning that David and Dan wouldn't cut the umbilical cord when the class was over. They actually created a 'community' of former and current ACX class members. We have online access to communicate with each other – helping to resolve issues, encouraging, supporting and commiserating – with David and Dan frequently chiming in.
If you have the true desire to become an audiobook narrator/producer and find yourself to be a bit timid or confused as to how to approach it, I strongly recommend the ACX Master Class. There is no guess work…just a world of help and knowledge to get you there."
Randy Berner
Monroeville, PA
"I had trepidation but bit the bullet. Fortunately my wife is a generous and supportive person.
Other classes I've taken were useful but didn't address that which I really wanted…nuts and bolts of getting VO work…other than…'Well, all you do is make a lot of calls.' (Of course, if I wanted to know the REAL secrets of marketing for VO I could enroll in their 3 day bootcamp in NYC. Yeah, well…) This class is chock full of the real nuts and bolts of doing this work.
Nothing about this class was canned. The material was presented well and presented along a normal path of development. The Q & A sessions allowed all of us to address our own concerns.
I have recently become frustrated with the short term VO work that I've been chasing…frankly, getting nowhere. Narrating audio books, as it was presented in class, is a much more collaborative endeavor. I like that aspect."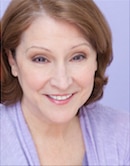 Anne Jacques
Chicago, IL
"The ACX Master Class is one of the most valuable investments I've made in my acting career. Never have I seen a course as comprehensive, detailed, or supportive as this.
I can whole-heartedly recommend Dan and David's course to anyone who is serious about being an audiobook pro.
Prior to this class I had narrated audiobooks, but figured I would never be able produce — understanding the requirements of ACX seemed impossible, intimidating, and frustrating. Other classes I've attended dealt with single aspects of audiobooks – and most made even narrating sound as unattainable as learning the technical side! David's methods for narrating, editing, and mastering are easily learned – and frankly even fun.
The best thing about the ACX Master Class? Everything! An astonishing amount of information is presented each week – and then the videos, audio, and PDF's kept coming, and coming. This is not just 4-week class, but a comprehensive plan addressing the artistic, technical, and business skills needed to thrive – and even a bit of the psychological mindset we actors can utilize to succeed.
And the support! Dan and David have set up a phenomenal, enthusiastic network for ongoing support which includes not only the two of them, but graduates who are out there, working and helping each other.
One week after the end of class and I had produced my first book. Yes it required focus and hard work – but I DID it – and look forward to growing my skills with every step along this path."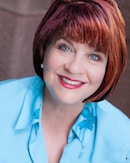 Kathy Halenda
Fredericksburg, VA
"Even though I have been producing voice overs for ten years, I had never taken a voice over class before…I learned the basics from recording engineers and on my own. I was a very nervous about spending money for an online class because you never know what you'll get. But I can honestly say this class is worth every penny.
Dan and David were so nurturing and supportive, and we all took care of each other through the Master Mind discussion page on Facebook…and it's still available to us.
They kept every promise they made to us… I got three offers from ACX in my second week of class! I learned some truly incredible things about how to narrate audiobooks and David's editing method has helped me in my other voice work as well. I have already used it for other applications and am getting better each time I do…the new editing techniques I learned are worth the price alone. But they don't stop there…I also learned everything about narrating audiobooks and the ACX process, with Dan and David holding our hands the whole way.
So, if you are thinking about narrating audiobooks, or just wondering how to make better money with the voice overs you're already doing, this is absolutely the class you must take.
So just make the leap…with some commitment on your part, you will land on your feet!"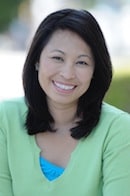 Franci Nakamura
San Diego, CA
"This class and its instructors, David & Dan, truly exceeded my expectations. One thing that really stood out was the passionate commitment to effectively equip their students to succeed in the area of narrating audiobooks through the ACX platform.
Every aspect is covered and each week is packed with information — from the technical aspects of editing & mastering to putting together an appealing ACX profile to working with Rights Holders to offering ongoing community support through the Mastermind Facebook group and so on.
I am extremely grateful for their encouragement & expertise. Because of this course, I can do what I didn't think I could do before: narrate & produce audiobooks with confidence! Thank you so much, Dan & David!"

Linda Bruno
Plainview, NY
"I really enjoyed the class because it was extremely thorough in regards to navigating the ACX world. On first glance of the website, you'd never really know just how involved you must get to record audiobooks; this class covered just about every situation a talent may come across. The class was very 'Real World' applicable. You guys know your stuff!"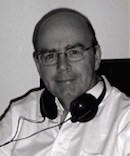 Jim Cassidy
Fife, Scotland
"Last year I saw details about the masterclass..but lived in the UK and at that time there was no access for Brits in ACX.
But this year, things changed and arrangements are now in place to encourage British based narrators.
Although having worked as a BBC trained radio journalist for 25 years, I still hesitated before deciding to enroll.
One of the main reasons for pressing the yes button was that I had met Dan when he visited the UK a few years ago. I knew the course would be excellent and straight to the point.
Then the bombshell, a Rights Holder had heard my voice somewhere and sent me an email asked if I would like to narrate two sports books he was about to put on ACX and I said…of course!
Next email to arrive was one from the Masterclass about how the course would work over the coming four weeks.
Although I wasn't able to join the live calls, I listened to the recordings, did the exercises, watched the videos and read everything.
Dan and Dave laid it all out in an easily understood way…no pressure on any student…we were all coming from different life experiences.
What amazed me was how it all came together over that four weeks.
One big bonus of the Masterclass has been the Facebook group where everyone has been so supportive of each other.
If you want to become an audiobook narrator, then you'll be hard pushed to find two better teachers, hard pushed to take part in a Masterclass that, although it has a set structure, is open and adaptable for all levels of experience.
Just give it a go, you'll be surprised by the range of books that are desperate to find the right narrator."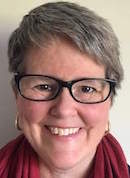 Jennifer Milewski
Providence, RI
"This class was worth every penny. I cannot say enough good things about it. It is supremely well organized, well delivered, comprehensive, and practical, practical, practical.
If you attend sessions and do the homework, you will emerge with EVERYTHING you need to launch your audiobook narration business and to make a credible go of it.
This course contains a) incredible resources that are b) well paced and organized, with c) homework assignments that not only have you learn by doing, but are usually accomplishing several ends at once, and all build on one another week to week.
The watchword of this course is ACCESSIBILITY – you can do this with affordable equipment, with less time editing than you think, and with the experience you come in with.
David and Dan are seasoned, professional, savvy, and respectful of their students – and all the while, their irreverent sense of humor makes the course fun and spontaneous. Come ready to work; you will be glad you did!"

Greg Nelson
Meridian, ID
"Dan and Dave present everything in a clear, down to earth style. In fact, they teach short cuts and ideas you would have to dig through the ACX site to find (if you could find them there at all…) and then try to figure out just how to apply them.
In the Master Class, it's done! Dan and Dave have done all the heavy lifting and the information they present not only applies to audiobook narration, some of it also works for voiceover production.
I definitely recommend the ACX Master Class for anyone wanting to get into or build on their audiobook career."

Kay Dees
Woodinville, WA
"When I began my voice over training, this is the niche I was hoping to pursue. I started to create a profile on ACX, but quickly realized that audiobook narration was very different from other forms of VO. I wasn't sure how to correctly fill out the profile section, and how to edit was a mystery to me.
The ACX website videos showed them using ProTools and punch 'n roll editing. I just gave up, left my profile unfinished, and focused on submitting auditions to a pay to play website. I had a little success there, but was not happy with the lack of progress and steady work.
I had seen Dan and David's ad for their ACX Masterclass the year before but had already spent so much money on training — I knew my husband would not be happy at that time if I registered. This year, when I saw the promotion for the class again, I knew that if I ever wanted to truly pursue audiobooks, I needed to take this class.
I was not disappointed. This course answered every question I had, and Dan and David were both very eager to help in any way both in the Q & A sessions and online in the Facebook Mastermind Group. I love that this class created a sense of community with the other students — something I've never experienced before in Voice Over training.
Without this class, I would never have even tried to move forward with producing audiobooks. I wholeheartedly recommend this ACX Master Class to anyone considering producing audiobooks!"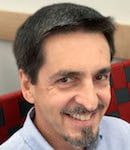 Jon Pitt
Charles City, IA
"All courses impart information. But when you're trying to learn an entire skill set – knowing what to do isn't enough. You need to be shown how to do it.
But even that isn't enough.
In the end, you have to be able to do it.
As far as I'm concerned, that's the acid test of any course. And ACX Masterclass passes this test with flying colors.
In the first place, David and Dan obviously designed the course with implementation in mind. There isn't an ounce of fluff in the material. Everything they've chosen to teach is something I will use in my audiobook narration career.
Secondly, David is a gifted teacher who explains things clearly. Between the written material, the audio lessons, the Q&A sessions and the videos, I've been able to do what I was shown.
Thirdly, the Mastermind Group fills in any gaps. I'm impressed by how active both David and Dan have been there. Their support proves their commitment to my success.
So as the teaching ends and my implementation begins, I know I'll be able to become a successful audiobook narrator for ACX. Since that's what I came for, I could stop here. But there's still one more thing to say…
Dan and David aren't just businessmen peddling a course. They care. And it shows. They made this experience enjoyable and…well…human. I want to thank them both for a fantastic and profitable experience!"

Charles Olsen
Pearland, TX
"When I first learned about the ACX Master Class, I had already produced six books for ACX. So, I felt like I knew what I was doing. Still, the process of producing an audiobook was tedious. While I wanted to continue this work, I wasn't sure if I could do it much longer.
What I learned in the Master Class was much simpler and faster than what I had been doing, and eliminated the tedium of producing an audiobook. I can now produce finished audio in about one-third the amount of time it used to take me. That alone would have made the class worthwhile.
But the course covers so much more than just audio production. I learned a lot about ACX, and how to rewrite my profile to attract more work — and how to avoid giving them reasons to say "No." I also learned how to look for jobs that will be more lucrative for me.
This was not the first VO class I've taken, but it has by far been the most useful. Other classes have given me information that is helpful in some cases, other information that is applicable at certain times — the ACX Master Class dove right in to producing books for ACX. There was none of the 'sometimes, maybe' material that I've seen in other classes. Everything taught in the class was directly and immediately applicable for booking gigs, improving recording process and quality, and producing audiobooks for ACX.
And while the class is specifically aimed at ACX producers, what I learned here will be useful for any audiobooks I produce, for any company.
The price seemed daunting, and it was hard to imagine that they could provide that much value in a four-week class. But if you want to produce audiobooks, the class is absolutely worth the price."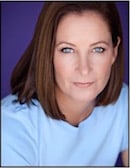 Allison Wood
Austin, TX
"This class went beyond my expectations. Not only were both Dan and David very thorough with their explanations, but the course materials were very detailed, kept me engaged, and are something I can refer back to for review.
There is obvious enthusiasm between the both of them for you, as their student and fellow VO Talent, to do well. They stay engaged throughout the class via a private Facebook Mastermind Group page that brings everyone together for discussion and enlightenment. I learned almost as much from the Mastermind Group as I did from the class. In fact, there was so much discussion about the materials and many different takes on things that it kept me completely engaged for the entire 4 weeks.
This class is absolutely worth the cost. If you applied even a fraction of the material that is given, you will do well on ACX. I enthusiastically recommend this class to anyone who is interested in learning how to become an audiobook narrator and excel on ACX."
Kathy Garner
Helena, MT
"I took the class because I had already landed a few books, and I didn't ever see finishing them. Seriously, I was so slow!! Well, I got my speed increase and more!!!
What really surprised me was how much better my files sound, thanks to the mastering process and the methods I was taught. I love the results! No more weird pops and obvious dubs or repeated phrases… you know the issues. After this class, I simply don't have them, and the sound is rich and clear.
I finished one 1-hour book and one 3-hour-book right after the class finished. I finished a 9-hour book this week…all while working full time at my day job and raising a family. My right holders always mention that want me to narrate more of their books! I simply could not manage them if I hadn't taken the ACX Masterclass. Thank you Dan and David!"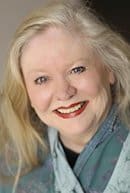 Veleka Gray
Mandeville, LA
"The thing that amazed me most about ACX Master Class was how easy it was to follow a lot of complex information. Dan and David served the ACX pie in bite-sized pieces so that we could absorb it week-to-week and make real progress.
I have studied with several other schools and coaches and always felt getting started was a long way away. After the ACX Master Class, I know I am thoroughly prepared to move forward and start my new career as a narrator.
Thanks, guys!!!!!"

Sheila Wood
Portage, IN
"I have just completed the ACX Master Class and feel like I have feasted for four solid weeks. The class offers so much content, but it's not overwhelming in any way. It's delivered in bite-size chunks, like a fabulous 7-course meal, with time enough to digest all the nuggets of information.
Before the class, I had already clicked through all the tutorial content on ACX. Still, there are things I got from this class that one can only learn from someone who has experienced it firsthand many times over.
I cannot imagine going on ACX to compete with other narrators without all this knowledge, and THAT is what I had hoped to take away with me from this class. The confidence that I now have an advantage that might have taken years on my own to acquire otherwise, to me, makes it worth the price of admission.
David and Dan have clearly pieced this presentation together very thoughtfully, and it's apparent that they are constantly tweaking and polishing what is already a gem of a product. They make it very plain that they want to see us each succeed, and one of the ways they accomplish this is by offering a Q & A session following each lesson, to address any questions, doubts, or thoughts that have surfaced with any one of us.
Knowing that my classmates and I were not the first round of students for this course, I wondered at first why all the lessons were done live. As time went on, I realized that it's partly so it can evolve and improve with each teaching, and also to consider the unique makeup of our particular group. We're not going through the identical presentation of previous classes. It's organic and updated to reflect software changes and new information.
Another great asset this class offers which makes it unique is the homework assignments. Some things are best learned by experiencing them. When we would come back the following week sharing our revelations, it was very encouraging and enlightening.
I'm sure I will be using material and techniques I learned from this class in all of my narration work, not just audiobooks."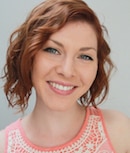 Lynn Devereux
Los Angeles, CA
"I had been narrating for about a year before taking the class, but using what I have learned, I have been able to streamline my process and work much faster. Although for me the class was quite expensive, the "stairstep" editing method alone is worth the price of admission.
There were also lots of insights into the business and producing side of audiobooks that I never would have found anywhere else. David and Dan genuinely want all of their students to become awesomely prolific narrators and will always be there to support them if needed.
An added bonus to taking the class is becoming part of the extensive network of narrators who have taken the class in the past. Having lifelong access to a whole community of your peers for questions and support is priceless."

Rich Peterson
Rochester, MN
"The class is certainly worth it! I've submitted six auditions and have received two audio book offers in the first week upon completion of the ACX Masterclass!! David and Dan lay it all out for you to help you become successful. The videos and worksheets are invaluable.
Going in to this class, I had no clue as to how to do an audio book. In four sessions I came out with the confidence and determination that it would work. It has!"

Thomas Conder
Fairview, TN
"First of all, I would recommend the class to anyone wanting to get into audiobook narration. I think I Iearned more in 4 weeks than I did my last semester in college. And it's a lot cheaper than a semester of college.
The class was everything I was told it was going to be. It's a good sign when I looked for people who had taken the class and were unhappy and could not find a single one. The study guides were very helpful and serve as a reminder and how-to for later. I've already put what I've learned to use as I am currently working on my first audiobook — something I would not have even tried without the benefit of the class. And I've gone back more than once to the class materials in setting up the story for narrating and in communicating with the client. I'd recommend the ACX Masterclass to anyone who wants to get started in the audiobook business."
K. Richardson
Wyncote, PA
"I've had my eye on the ACX Master Class for several years, but needed the calendar and money stars to align before I could sign on. I narrated 10 audiobooks prior to taking the class, but never felt I was in the driver's seat and wasted a lot of time and energy stressing the wrong things.
The class was packed with practical, actionable information and has made an immediate difference in my efficiency and confidence. Dan & David make you feel like you're part of a special club from the get-go, and give you the support, tools and network to succeed down the road.
I only wish I'd been able to come on board earlier in my audiobook career — I could have saved myself a lot of time and money, particularly in buying equipment."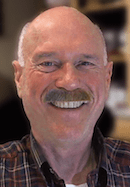 Ed Waldorf
Spanish Fort, AL
"I have been in this business of VO, off and on, for a long time. I have been playing at this full time since 2010. I have hired expert coaches. I have had a professional work with me for months to create a dy-no-mite demo; not the two hour weekend demo mill scam. I have attended seminars, conventions, webinars, one-on-ones and classes.
Every bit of this has added something to my ability to execute in this crazy business of VO. Yet, I'm still struggling.
And every bit has been a slog; oftentimes requiring much more from me than them. I was pretty jaded. I had heard of The ACX Master Class and seen videos from David H. Lawrence, XVII and Dan O'Day. The buzz was big. The promises were huge. The price tag seemed humongous. After all, everyone knew that audiobooks are difficult to do, take hours and hours for every book and pay very little.
And I have to admit that for some audiobook narrators this is all too true. But Dan and David showed me this doesn't have to be my story. It doesn't have to be your story either.
After one has been in the voice acting business for a while, it becomes clear that the voice acting is 10% and the business is 90%. So if anyone is going to teach this business, 90% better be on business. And boy howdy, these guys are all business!
I'm not going to go into graphic details or give up any of the secret sauce, except to say, 'Prepare yourself for a new way of thinking about audiobooks — because everything you know is wrong.'
By the time the course was finished I had a killer profile on ACX. I knew every method of structuring a book deal. I learned how to pick books that will yield bigger returns. I learned how to talk to authors and Rights Holders. And I had a step-by-step plan to implement my audiobook business.
The very next day after graduating the class I auditioned for four books. By the time the week was out I had been hired to produce two of them. They totaled 19.5 hours of finished audio. I was done, after working only a couple hours a day, in two weeks. And I had plenty of time to have a life while doing it.
These books haven't even reached Retail yet and I have been hired to produce another, contacted by an author and asked to audition for his book, and am in the final stages of a deal with a producer to narrate his books for a PFH rate — no editing.
This is going to end up a very good year for me. What are you waiting for?"

John Laing
Fuji-shi, JAPAN
"Someone asked if me if the ACX Masterclass was worth the expense. For me it was very reasonable, because I was serious and ready to go to work.
This is the only class I have taken where participants learned skills that actually helped them book jobs. And not only did people book jobs, they booked them before the end of the class! In fact, the instructors caution everyone to wait to audition until they have progressed through the course enough to master the skills needed to complete projects. It is that good."

Melanie Vansell
Los Angeles, CA
"I've studied voice and voice over for years.The thing that struck me most about David and Dan's ACX MasterClass was that it was designed specifically for Audible.com. My interest in narrating books for Audible peaked while taking this class.***********
With this class, we get a real 'behind the scenes' look at how audiobook narration works. No tricks! Just real, down to earth, valuable information.
And to think I almost didn't take the class because I thought it was too expensive. HA! This class is worth every penny and dollar. AND…all of the resource information remains at our fingertips for "life!"
Would I recommend this class to someone interested in narrating audio books? YOU BET I WOULD. I already have.
Thank you so much David H. Lawrence XVII and Dan O'Day, for sharing your knowledge and expertise."

Price Waldman
Brooklyn, New York
"Dear David and Dan,
Last night I hit the 'I'm Done' button on my first audiobook. This morning my rights holder approved the project and now the title is off to ACX QC. I must say I found the whole process incredibly easy. Thank you both so much for the insight and guidance. The offer for the author's second book came in this morning. I was able to shift the dates to accommodate my busy schedule (2 plays and another audiobook)… the templates you gave us to use were a godsend!
Your editing/mastering process is elegant and streamlined — and gave me the confidence that I would be able to complete the job satisfactorily and with a minimum of stress. Knowing I have this added skillset is a great reminder that I can have some agency in my own artistic career. With much appreciation, Price Waldman."
Dale Hubbard
Hoodsport, WA
"Let me endorse the ACX Master Class whole-heartedly!
It was more than I expected, from technique, to editing, to opening up the whole world of Audio Book Narrating to me in a step by step process.
I am proud to say I have had an offer with my 2nd audition, and that could never have happened, without my ACX Master Class!"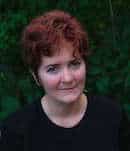 Amy Tiberi
Ithaca, NY
"I chose this class because, in addition to its lessons about narration (with an excellent narrator), it also addressed the business aspects of working as a narrator. I was new to narration and was fretting about what to do — should I just jump in? How am I supposed to edit and master my performances? How can I make any money at this when most of the contracts offer royalty share or a pathetic per finished hour rate?
Dan and David covered all of these questions and much more in their class. They presented a beautifully streamlined, optimized method of working that will save tons of time and hassle and will greatly reduce my hours put in per finished hour. They also provided a support network — the Mastermind Group
I feel much more confident because of this class. I know what to do. The wisdom presented in this class took Dan and David many years to acquire, and I am grateful to be able to put their system to use in my own work right now. It is like having two generous uncles who will share their career secrets with you!"

Chris Ansoff
San Diego, CA
"If you are at all interested in learning how to narrate books via ACX, you HAVE TO, HAVE TO, HAVE TO take the 4-week Master Class taught by David and Dan!
I did not have any experience with ACX or narrating books before I took this class. Over the four week period of the class, David and Dan provide you with everything (and I mean everything!) you need to know to be a successful audio book narrator. They cover all aspects of the business from how to narrate, to the technical side of producing as well as how to work with rights holders.
Not only do they give you the information, they are there to answer any and all questions with patience and support. There is a wonderful support group from previous and current students, which means you do not feel like they teach and leave you on your own once the class is over.
David and Dan (who have TONS of experience in this field) want you to succeed and are super responsive to questions raised in the support group during and after the class is completed.
I took the class despite knowing I was going to be doing a high amount of travel for about four months after the class and would not be able to start narrating right away. I wish I could cancel my travels as I am very eager to get started with narrating on ACX! David and Dan have provided me with tools and processes that would have taken me years to learn on my own (or maybe never would have learned). The class is worth every penny as it makes you a professional in a arena where, sadly, there are lots of non-professionals. Just be prepared; they are going to give you a LOT of information in just four weeks! I write this a week after the class ended, and I know that several of my classmates already have work…some even before the class ended!"
Kerri Brown Owens
Burlseon, Texas
"I found ACX about 4 years ago while searching for ways to get into the audiobook business. I was already an accomplished oral reader, but I knew nothing of production. I tried to teach myself the technical side, got a little editing and mastering help from my brother, and dove right in. I was fairly successful with my auditions, but I didn't know how to use my time efficiently, nor did I have a clue how to choose the right projects. My handful of projects took enormous amounts of time, yet brought in little to no income.
Even though my family had been nothing but supportive, I felt I was being unfair to them. I was all but ready to give up on my dream until my brother, a graduate of the ACX Masterclass, suggested I give it a try before making a final decision. I was reluctant. It was a lot of money, and my hope in ever making this business work was about 2 breaths from flat-lining. He told me about Dan and David, sent me the links to videos, and told me what a difference the class had made for him (he got into audiobooks after I did, but was rising faster… a credit to ACXMC).
Fast forward 4 weeks: I am now a graduate of the class. David and Dan performed CPR on my hopes and dreams without even knowing they were doing it. The difference between now and before is that before I was shooting in the dark. Now I see the light! I have the tools and knowledge I need to successfully build a business doing what I love. Thank you, thank you, thank you, David and Dan. You could have easily kept your knowledge and skills to yourself, but instead, you each have a heart to help others find what you have. You are truly making a difference. Thank you for being my game changer."

Rhea Galland
Tumwater, WA
"What you will get: A lot of relevant and very good information on How To, What Next, Where to Go, Best Practices and Secrets to Success.
Don't reinvent the wheel; get into this 48+ hours of course and Q&A material, plus additional informational and educational video's and PDF's to get you going strong in ACX Audiobook narration. Thank you David H. Lawrence XVII and Dan O'Day!"

Tom Beyer
Los Angeles, CA
"The ACX Masterclass was amazing! I'm not exaggerating when I say it's one of the best classes I've EVER taken… in ANYTHING. It was so thorough, practical, detailed, inspiring and useful! With pearls of wisdom dropped in that will stay with me for a long time.
I'm in a bit of shock really, when I think about how much has been given to me in such a short amount of time. It was like David and Dan took me by the hand and led me easily and efficiently through every possible step required to enter the realm of audiobooks and make it a thriving reality.
The instruction and Q-n-A's were precise and far-reaching, with wonderful videos and PDFs adding to the ocean of detailed instruction, supplemented further still by the wonderful private Mastermind Group on FB to continue to answer whatever new questions and challenges bubble up. I'm so thankful for the depth and value of this course. And I'm excited to launch my audiobook adventure!"
Mary Rose
Portland, OR
"The ACX Masterclass was a financial stretch for me, and so I almost didn't take it. But I had really wanted to get into audiobooks for a while, and I learned that the class only happens once per. I finally, in the last minute, decided to borrow money to do it, and I am SO glad that I did.
I now feel really well-equipped to create and produce audiobooks, and beyond that, the Mastermind Group that taking this class makes you a part of gives you ongoing support even after the class has ended. As a newbie to this work, I couldn't ask for a better arrangement. I feel truly supported in my trajectory forward with this work.
Dan and David have thought out their thorough curriculum extremely well and they set their system up to create successful audiobook narrators. They also always go the extra mile at every turn, such as going beyond the end of class to answer the last questions or posting very useful videos and other support materials so the class can learn a topic more fully. I can safely say, there is no way you will regret taking this class."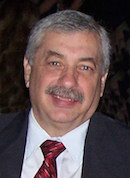 Frank Ryba
Winter Haven, FL
"The class was exceptionally well organized and professionally presented. The cost at first seemed a little steep, however, after you get all the Audios, Videos and PDF's it is worth the cost. Unfortunately, life happens and was unable to attend the last week and a half of live presentations due to a medical emergency in the family, but the audios were just like I was listening live.
I really enjoyed the 'Stair Step' procedure for editing audio. If time is money to you, this process is worth the cost of the tuition by itself. The 'Stair Step' process is so simple and effective, you won't believe it unless you try it."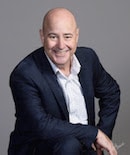 Ray Kallai
Altoona, PA
"My expectations may be a little different from the norm, as I still have a full time job that pays very well. Voice over work is more of a hobby for the time being. However, as I get closer to retiring from corporate nonsense, I will start to depend on this work for sustainable income. In the meantime, incoming revenue will be used for recording space upgrades and coaching, etc.
Because of limited time available to devote for voice over recording, I really wanted to learn how to:
– Navigate the ACX platform…understanding that doing this on my own would take many months — possibly years
– Reduce the time spent Per Finished Hour rate. The standard SIX HOURS per for a 10 hour book is daunting to say the least. Your class exceeded these expectations. Frankly, because of this class, I may focus a little more on additional audio book narration development rather than some of the other voice over work.
The skills that David demonstrates for narration and editing are inspiring! This class is definitely worth the price. Just one PFH project at $200-$400 per can deliver the Return on Investment. More importantly, I'm no longer intimidated at the thought of winning one of those auditions!"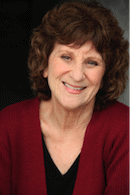 Anne Hallinan
Berkeley, CA
"I hesitated to spend the money, but I'm really glad that I took the ACX Master Class. I had used Audacity in the past, had equipment, and a number of voiceover classes.
But I thought I knew more than I did know — the "unknown unknowns" were greater than I'd reckoned. The Master Class gave me the tools and skills to more quickly engineer my work and be confident that my recordings would pass muster with ACX. I also learned how to navigate the platform to target what I wanted to narrate and understand the audiobook business overall.
David and Dan were clearly committed to enhancing the skills of all the participants — their availability for questions and concerns was remarkably responsive. It's quite a relief to feel that I now know what I'm doing. And I'm doing it!"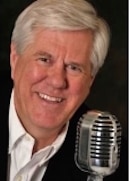 Larry B. Ahrens
Albuquerque, NM
"Hi Dan… I wanted to thank you and David for the ACX Masterclass. I was hoping that I'd learn the inside secrets and techniques of audiobook narrating and ACX. The class delivered on that promise. I had a sense that audiobook narrating would be quite different than radio work, and that's very true. I think radio and narrating are cousins — not immediate. A close friend of mine is an author and does very well on Amazon with his action thrillers. He's already tabbed me to do two of his books. I consider it a privilege. It's good to know that I can be as busy as I want to be in audiobook narration. The class was terrific and I wanted to say thanks."

Jacqueline Robinson
Piscataway, NJ
"I loved that the class provided real world experience, information, and resources that I could use immediately as well as enough resources and support for future projects.
Thank you for helping me feel more prepared and confident in my voice over career!"

Larry D. Peterson
Bellevue, NE
"What motivated me to sign-up for this class and record audio books? My brother, in radio for 43 years, encouraged me to give it a try. He went through the course last year and loved it. He now has over 23 books out on the retail market and a nice little income each month. Our voices are similar and so I signed up! So glad I did!
I had no acting or voice over experience. For over 30+ years I was a Information Technology Program Manager and Christian Minister for the past 12 years.
If there was one item of concern to me just before signing up, it was the lack of confidence I had in myself to be a professional narrator — but, with lots of practice, and adhering to the course materials, I found confidence in myself and my voice type.
The experience I received and the vision of the future made the cost of the course well worth it! With the MP3 recordings of each class, I was also able to re-listen to each presentation by Dan and David at my leisure.
One other item of note: The trainers (Dan and David) really know their stuff! Additionally, their dry humor and overall approach made the course interesting and easy to digest! Also, the class's Mastermind Group was a great tool to bounce issues, findings, and various experiences with other classmates, which I found to be very helpful!!
In the two weeks following the training I submitted 5 auditions and landed three books! Adhering to the processes we were taught worked each time.
Without question or reservation, I wholeheartedly recommend the ACX training to anyone who is interested in a new career. I mean, where else could you find a career path with unlimited potential that allows you to narrate books in your home and, make some money! So excuse me, I really need another sip of sip of my coffee, adjust my microphone, turn off my phone and TV, alert my wife that I'm about to record and finish my books!"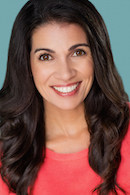 Raquel Merediz
Atlantic Beach, FL
"I was pretty much clueless about the audiobook world when I took the ACX Masterclass course. Now that it's all been said and done, and I've been putting David and Dan's teachings into practice, I feel like a pro.
It's all thanks to their detailed curriculum and instruction. The resources included in their syllabus are brilliant. They make your work more focused and efficient! I had a bit of sticker shock when I saw the price, but believe me, this class is worth every penny!!! Even with my years of voiceover experience, I'm certain I wouldn't have been able to succeed producing my own audiobooks without taking this course.
After the course ends, you join a group with your cohort and students from previous classes. This group provides personal experiences and support if you have any questions or issues as you begin your audiobook narrating career. Priceless!
If you want to talk about results, here's my story: Two weeks after the end of the course I received 3 offers to narrate and produce audiobooks! This all happened within 24 hours. A week later, I received another offer. That's 4 books in the queue just three weeks after the end of the course. Two of the four books are part of a series with a minimum of 3 books each.
This course is like no other VO training because it prepares you specifically for the narrating and producing of audiobooks. They take you from zero to hero in 4 weeks. And you DO feel confident once you begin your journey."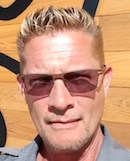 Ken "Allen" Tuttle
San Francisco, CA
"Dan and David, thank you! With my crazy schedule it was impossible for me to be on any of the live calls; I love the fact I can go back to review any of the classes on MP3 or listen to the Q and A recordings.
Love the way David explains thru experience. I have a radio background, and David's editing method really cuts down production time. Thank you for being real and paving the way to a smoother road to success. Hear me soon!"

Janice Wright
Brooklyn, New York
"Dan and David put their hearts and expertise into this class. They really are dedicated to sharing their knowledge. Their insights and tips are amazing. I took a swipe at audio books in the past, but didn't have nearly enough information to really get up and running. This class provides all the step-by-step tools. But don't expect an easy ride. You must do the work and stick with it. I would expect nothing less, though, from a class at this professional level. I have been in broadcasting for decades, but audio books are very specialized, and I had much to learn. It's also been wonderful to have a community of other students with which to share thoughts and problems. Dan and David are top notch, and also a lot of fun. Well worth the investment!"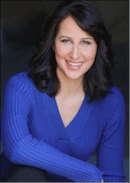 Stephanie Montalvo
Hallandale, FL
"Thank you for a fantastic class! The stair step method alone cut my editing time down by 75%. I've gained valuable money making time back in the audiobook process. That is exciting. The old way of editing was taxing and exhausting.
In addition to the brilliant editing process, I gained valuable insight into how I see myself as a performer and the skills I bring to the table. You can never underestimate your abilities and what you as an individual can share with your audience. I'm genuinely grateful for that encouragement and guidance — it was priceless!
This class is in a league of its own. It is a precise, step by step guide to audiobook narrating. The value is far higher than the price of the course. If you are a serious voice over talent dedicated to growing your audiobook business, then I highly recommend this class!"

Jane Maulucci
New Bern, NC
"Just a quick note to say thank you for the diligence the two of you have put into developing and delivering this training program. My background is corporate training and I was thrilled to see all of the support materials your created for this workshop. Each PDF, video, and MP3 offers clear content and solid instruction which enables us to immediately put the information to use. Plus, we have access to it as a reference after the class is over.
You have each shown the patience of Job when answering our questions in the private Facebook group and during the live Q&A. You recognize that many of the queries we present are from our nervous selves, not our full grown up able to deal with stuff personas.
Thanks again for giving us both knowledge and confidence. The ACX Masterclass is the only way to go if you seriously want to become a successful book narrator."

Jim Rekart
Chatsworth, CA
"This class is unlike any voice class I have been involved with. David and Dan have diligently and smartly emptied their brains into a program that teaches how to produce quality narration recordings. They have spent lots of time and effort to put down things that you would not otherwise know about. The guys have lots of videos to watch that are packed with information. Creating the videos had to have been a great project and tons of organizing and thought went into each one.
Proper recording settings, editing, equipment — things I have never heard anyone talk about before. Most classes you simply go into a booth and read copy for animation or commercial and maybe go to Hooter's and have a beer afterwards. This is a whole other animal opening a doorway to books and can be applied to the whole industry.
This is a professional level course, taught by professionals."

Lakeisha Matthews
Tampa, FL
"The ACX Master Class was well worth the price. It was taught in a way that left me feeling like I could start immediately upon completion. It felt like the instructors genuinely wanted all of us to be successful, regardless of our experience level, and that was refreshing since I am a beginner. I am grateful that I was able to get into this iteration of the course and highly recommend it to anyone who wants to start a career in audiobook narration."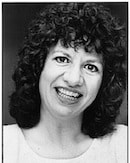 Sara Moser Bartlett
Roseville, MN
"This is absolutely the best class I've ever had, and here's why:
First, the money has always been the barrier to me continuing my VO career on my own. I so appreciated being pointed to software that was free and memberships that are free. With other classes, I forked over a ton of money for the course and still had to pay the online sites more money that I didn't have.
The study guides to print out and fill in the blanks are brilliant. I have a degree in training, and that's exactly how we're taught to train adults. Also, having a separate Q&A session is great. I've had so many classes where the teacher was constantly interrupting herself and interrupting us by trying to read the questions, answer the questions, and then trying to get back to the main training. It never works.
I wasn't able to get my equipment until late in the course, so I really appreciate not only the recordings of the classes and Q&A sessions but also all the great videos and PDFs. It's absolutely as complete a training of how to narrate and engineer audio books as any could be."
Bob McCoy
Bellevue, WA
"Time, talent, gear. That was the celestial convergence that started me down the path toward audiobook narration. The ACX Master Class brought that convergence into sharp focus as it focused specifically on audiobooks. I am not new to long-form narration. But I learned quite a bit regarding techniques and the business. One month after concluding the class I have completed six books. I am very happy with the results."

Jenny Pachet
Calgary, Alberta, CANADA
"I just wanted to say a thousand thank yous for the ACX Masterclass course. It was a super comprehensive course that takes you from A-Z to be able to do audiobook narration for ACX.
I have been trying to piece together different aspects of audiobook narration from various sources and found it confusing and time consuming. This course was a one stop shop for clear, step by step instructions. It was absolutely perfect for me as a new audiobook narrator as it was simple and straightforward.
I am so glad that I didn't pursue learning more about Twisted Wave and the Click method, etc., as I feel fortunate to have learned your stairstep editing method. Thank you both again!"

Marc Verzatt
Stamford, CT
"I anticipated the requirements for reading for audiobooks was a daunting and complicated process. Dan and David's gentle voices and common-sense approach to every detail made me feel confident and capable, as if they were both addressing me personally in every session!"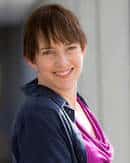 April Karys
Fremont, CA
"I already have recommended the ACX Master Class to some voice actor friends who are interested in exploring audiobook narration. The course absolutely is worth the price. It's clear that Dan O'Day and David H. Lawrence XVII put a ton of effort into making the class valuable and personal. At the same time, they respect participants' time, are aware that some are listening in the wee hours, and impart volumes of immediately useful information while keeping the lessons and Q&A sessions moving along. Before I took the ACX Master Class, so much about audiobook narration was a mystery to me. Now my path is clear."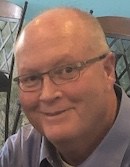 Mark "Hoss" McMurray
Lakeland, FL
"To: Dan O'Day & David H. Lawrence XVII Subject: ACX Master Class
Thank you both so much for the opportunity to participate in the ACX Master Class! It is awesome! Some of my takeaways:
Success is duplicatable! There is no need to re-invent the wheel. Dan &
David have developed and systematically plotted a plan of action to take an aspiring audiobook narrator, or an established audiobook narrator who is seeking an edge, to launch them to the next level of their career.
There is so much content and value contained in this course. Other VO courses that I have taken, while at the time seemed in depth, in reality only scratched the surface. Dan & David's ACX Master Class IS Master level! The curriculum is detailed, well laid out, with step-by-step strategies for success.
As with technology today, change has become the norm expected. What might have been considered "leading edge" a few years ago is likely to be outdated today. This class is totally up to date, with today's information and technology. Dan & David even make changes and updates on the fly immediately as they became available!
For those who are serious about taking their audiobook careers to the next level, the ACX Master Class is for you. It will provide you with insight, technical insider's information, and practical experience that will launch you above and beyond.
Be ready to listen, take direction, have a bias towards action and immerse yourself in the course offerings, and you'll love and profit from the results!
I truly hope this helps in your decision to invest in yourself to be the audiobook narrator you dream of."

Pam Kelly
San Mateo, CA
"The ACX Master Class was amazing. Practical and applicable from Day 1! The masterclass lessons were clear and methodical — no fluff, just the good stuff. Dan and David are engaging, knowledgeable, and excellent at sharing their knowledge.
Following the lessons as well as a host of "extra" tips, I was able to get up to speed very quickly. Indeed, I booked my first project the third week of class with the rights holder University Press. My first 15 minutes are up (you'll learn what that means during class) — can't wait to finish up after getting sign off from the rights holder. If you are serious about being an audiobook producer, this class is for you."

Trent Rossey
Tryon, NC
"Your class was far better and more in-depth than I ever expected. The two of you and the other professionals you introduced brought so much to the table. I really loved the way you all explained things first and then thru repetition gradually had us do more processes until it felt second nature. It really gave me the feeling I knew and understood what was going on when it came time to work.
The stair-step method alone was worth the price of admission and David really has all the tricks to make it easy down to a science. David's teaching style always encouraged me to try more and not get discouraged. You were both able to help folks without making anyone feel stupid or slow. Also, all the work David put into the business examples, time-sheets and customer help forms and letters is simply priceless.
You both went far beyond anything I expected to help guarantee our success. I was very impressed with the way you both never made it seem like this was the hundredth time you had done this. You always seemed excited, fresh and really enthused that we do the best we could.
I highly recommend the ACX Master Class to anyone seriously considering a career in voice-over work! Thank you both first and foremost and thank you for the introductions to the other pros you work with."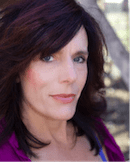 Jen Sweeney
Fayetteville, AR
"This class was wonderful! These guys are ORGANIZED! I've been a full time voiceover artist for over 20 years and I've always considered Audio Books to not be bang for your buck work. I learned that's not true at all!
These guys show you the ropes to navigate ACX as a story teller, from your profile to your first gig, the equipment you need and how to USE IT!
I gleaned some very juicy nuggets of knowledge from this course regarding being not only an audio book narrator, but also, the most current, modern, experienced view of the ACX Audio Book Universe from TRUE EXPERTS! There is a right way to do it and a not so right way and David and Dan have got the right on RIGHT on how to "git er done".
I'm psyched I took the class and thought the price was VERY fair. You will walk away with a mountain of information if you do this….that's yours to keep 4 ever!"

Gary Beytin
San Jose, CA
"I just completed the ACX Masterclass. If you are on the fence deciding whether or not to take this class, go for it. It was worth every dollar spent. David and Dan were not only brilliant at presenting the enormous amount of information, they did in a professional and often humorous manner.
I was seriously nervous about taking the plunge into narrating audiobooks. Any fears that I had in the beginning were quickly gone from the first week. I highly recommend this class to anyone who is serious about the art of narrating audiobooks."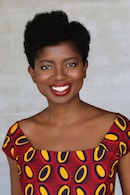 Nene Nwoko
Fort Worth, TX
"The ACX Masterclass has changed my Audiobook narration life! Prior to finding out about the ACX Masterclass I was tasked with narrating 3 Audiobooks and producing 2 of them myself. Let me just say that I aged quite a bit just trying to figure out how to produce an audiobook! Someone finally told me about this class and since the completion of the 4 weeks class, I am pretty much done with one of the books and moving on to the next one. This is something I spent months trying to figure out!
Dan and David have really put together a career making class for anyone who is willing to listen and put in the work. There is so much confusing information out there. Everyone out there has an opinion about a small part of the whole process but this class has everything about the entire process of producing an audiobook. It covers information from auditions to promoting the finished book and everything in between.
Also, Dan and David have years of expertise and connections in the industry. They share conversations between them and other industry pros. It's like being a fly on the wall listening to information from people in the voiceover industry that you admire but never met. This class is worth every cent I paid for it. I am glad I didn't miss it. The peace of mind I feel now about audiobook production is one that will actually allow me to go on and do great work. Thank you Dan and David."
Jeff Verge
Los Angeles, CA
"Even though the price can be slightly off putting at first, the amount spent was worth every penny. The loads of information and insight that you get from the weekly classes and Q&A's, and the experienced practitioners themselves, are priceless.
After taking the class, you realize how difficult it actually would be to successfully navigate the Audiobook world and set yourself apart from other working narrators. I genuinely think that it would take you years to get where the class gets you to in the matter of 4 weeks.
If you decide to invest in yourself and put in the work that's asked of you, there's no doubt in my mind that you'll see the growth that you seek and eventually have the ROI that you were hoping for.
This is by far the shortest review I can leave without going on and on about how useful the class has been. Thanks again Dan and David."

Patricia Flynn
Glen Ridge, NJ
"I have been an actress and a storyteller for over 35 years. I had been wanting to try voicing audiobooks, but was intimidated by the technological skill required to produce books on my own. I had seen an ad for the ACX Master Class last year, but my work schedule was heavy, and I thought I could not afford the time. In the meantime, I took classes at the NY SAG-AFTRA office, and tried my hand at their equipment. The services were free, and the VO Lab is a wonderful asset. However, my base knowledge about recording was too low for me to be able to make the most of this facility.
When I saw the ad for the ACX Master Class this year, I was again inundated with work, and the timing did not seem auspicious, but I considered the fact that there never seems to be enough time. I did not want the opportunity to pass again. The price seemed steep until I did the math, and considered what I was really paying by the hour. (As it happens, my math was off, because those two hour classes frequently were more like three, and I now regard the price as a bargain.)
Also, I could not have anticipated the wealth of material and guidance the classes would offer. The videos, the careful step by step instructions, the feedback through the Facebook site, were exactly what I needed. I have gained a confidence and acquired a skill level I had doubted was possible for me. As I followed each set of instructions, and was able to accomplish that week's goal, my own goal of becoming an audiobook recording artist and producer was, and is, becoming tangible.
Any new business venture requires research, training, and an investment of time and money. One could leap blindly into this work, but I don't know how successful one could be. I want to be as professional at this as my union membership implies that I am. David and Dan's class was extraordinary. The instruction was so detailed and well-rounded, and the camaraderie and support from them, and the other members of the class, so welcoming, I would be effusive in recommending the class to any of my colleagues. It was all I hoped for, and more than I could have imagined."
Paul Werderits
Idaho Springs, CO
"A lot of excellent information from two knowledgeable instructors — information that cannot be found anywhere else. And most particularly, it truly is all the information you need in one place.
David is an accomplished narrator/producer on ACX. He speaks from experience. He shows us exactly how to produce books for ACX. This class will definitely save anyone a lot of time producing audiobooks."

Sandra Manwiller
Rainier, WA
"I've seen other 'online audiobooks classes' before and was always hesitant to join. The ACX Masterclass is thorough and takes you step-by-step. Not only do you get a lot of reading material and weekly homework, but you have two opportunities each week to meet up with the group. Or you can view the lessons when your schedule allows.
With each Zoom class, you discover that you're among different levels of talent — and it doesn't matter. David and Dan's teaching style starts you from the ground up: understanding ACX as a platform, how to set up a profile, audiobook terminology, how to record using their 'stair step method,' etc.
Their approach was perfect for me because I knew nothing about ACX and how to produce audiobooks. Your knowledge builds weekly with each lesson. If you're a voice actor, David's stair step method alone is gold. It's a bit spendy but do yourself a favor and bite the bullet: you're not going to find another class like this."

Alicia McCalla
Atlanta, GA
"As an author, I'd taken several workshops that had given me a theoretical understanding of how to record my own audiobooks but I didn't have the details to 'do' anything. This course took me from the 'thinking' stage to the 'doing' stage.
One month after I completed the course, I was able to create my profile and demos on ACX, audition for projects…and I received two ACX offers in one day. What's also great is that I was able to use the email templates from David to navigate and negotiate with the Rights holders. If you'd like to move into the 'doing' and 'being' phases to become an audiobook narrator then this is the MasterClass for you."

Joel Summerfield
Modesto, CA
"This is the first and only class I've taken that gives the students everything needed to build a complete business in a VO field. I really appreciated that everything is designed to show how to work in the most efficient way possible, without spending a lot of money on unnecessary things.
Dan and David put a lot of heart into the class, which was especially obvious with all of the interactions they had with us. Every question and comment was responded to (and there were a lot). I was being led by professionals who know what they're talking about and truly want me to be successful.
I enthusiastically recommend the ACX Master Class to anyone interested in audiobook narration. Dan and David delivered everything promised, and more."

Julie Kelly
Flower Mount, TX
"I just had to write you a quick email to thank you both so much for your loveliness in general, but especially for the way you run your classes and provide a roadmap for all the information.
I was TOTALLY spoiled by both of you. I am learning that most other instructors are not nearly as organized. Not in keeping track of number of sessions completed vs. what has been paid, not in providing info about 'what to expect' or 'what happens next', not in communicating things like 'I rescheduled that class…' OMG! That's not all the same person/organization, thankfully, but….
Especially, I would like to thank you for the Mastermind Group. I belong to a couple of other Facebook groups that I rarely comment on or fully participate in because many members are SO negative. I usually only check out posts on those other groups if I get a notification that one of my Mastermind friends posted or commented, and they are always the voice of reason in the thread.
In short, keep doing what you're doing! And maybe you should create a class for the 'teaching professional' on how to set up a class and how to manage a Facebook group!
Virtual hug to both of you!"

Kent Barnard
Wild Rose, WI
"The ACX Masterclass was one of the most valuable classes I have taken as a Voice Over performer. I was a little skeptical at first, but I found the money was exceptionally well spent — truly worth every penny!
Be forewarned – it is an intensive course. But I can tell you it will be worth it.
I heartily recommend the class for anyone looking to really learn how to record audiobooks on ACX. This course will save you a multitude of headaches, guessing games and will save you so much time…."

Kathy Broderick
East Greenwich, RI
"I loved the acx masterclass! Audiobooks is something I've been wanting to do for years; your class gave me the skills and confidence to get going.
You were both very genuine and giving of your time and skills…answering all questions and explaining every detail of the process. Yes it was a lot of money, but it was worth it. Thank you so much!"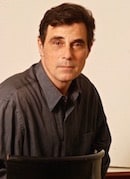 Frank Franconeri
Maywood, NJ
"I loved the class. I'm not just saying that; it's TRUE. The ACX Master Class was extremely informative, fun, and inspirational.
You guys actually got me to go onto ACX, something I've been procrastinating with for a while. I particularly appreciated the homework assignments and the accountability mindset.
I also really liked how everything was layered. There is a lot of info to soak in but it was offered in little bits at a time. This is great for someone like me who can get intimidated with new things of a technological nature.
Very much worth the money! Your enthusiasm and generosity are infectious. This has been wonderful for me. I'm still new at this but before September I knew absolutely nothing about this stuff and I've been an actor for several years."

Ilona Stone
Cayucos, CA
"Thank you both so very much for the privilege of being in the ACX Master Class! I appreciate the gift of your expertise, and my heart is touched by your generosity of spirit.
Thank you for the wellspring of information that you shared — I learned a lot, and am inspired to move forward with a newfound confidence."
Robert Prout
Independence, MO
"Thank you once again for offering such a great class that turns a total novice into a professional by following your advice and guidance — instead of the alternative of me feeling like the dog that did catch the car and can't figure out what to do next.
I got my first offer this morning and just accepted. Nothing large, just the right size for a newbee like me — a 3.5 to 4 hr travel book."

Suzan Lorraine
Concord, CA
"Wow. Has my life changed! I'd been floundering around waiting for the technology to get to a point that I could do this at home, going to audio drama festivals and week-long workshops, having the opportunity to hob-nob with top narrators, and getting nowhere.
Dan and Dave have made a huge difference in the way I'm doing this. So much so, that I got my first book three days after the Master Class started and am looking at a possible three book series. The best part, though, is that you two guys are there for us — we're not leaving the class to go out and do it all by ourselves. Wow. Thank you!"

I-An Hsieh
Taiwan
"The ACX Master Class is definitely worth its price. David and Dan are brilliant instructors who make sure that even the most negligible factor that could cause potential confusion is addressed.
The course covers technical aspects such as the narration of different genres of books and David's own unique method of audio editing, which allows good-quality-work to be done in a short period of time. David demonstrates the entire process step by step, making it clear and understandable.
In addition, the business aspects of ACX such as negotiation with clients, self-promotion and avoiding scams are also included in the course content.
Moreover, unlike many other courses, the instructors of the ACX Master Class actually care about the students' progress and urge them to complete their assignments before class each week so that they can learn the most out of the course; a useful timetable was even provided for students to plan out their study routine.
As an absolute beginner who had no experience prior to taking the course, I sincerely recommend this class to anyone who has a passion for audiobook narration and is willing to put hard work into it."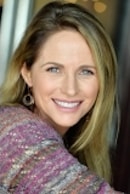 Karen Lorre
Los Angeles, CA
"I LOVED the ACX Master Class! I LOVE the way David and Dan established a community so we can all cheer for and support each other. David is a masterful teacher, he's wise, he's experienced, he's fun and funny and kind and he makes everything so easy and clear.
I LOVE the organizational method that David taught. I love the care and the heart and the trustworthiness that David provided as well.
This class is totally worth it. I got so much more from it than what they promised! Thank you David and Dan and all the wonderful participants in this ACX Masterclass!"

Steven Fehr
Las Vegas, NV
"I've been interested in learning how to produce audiobooks for a long time.
It was a great deal of trial and error. I would read articles, watch YouTube videos, and managed to find ACX and read and watched a lot of their stuff as well. I even set up what, in retrospect, was not a very good ACX profile.
Ultimately, I did not pursue audiobook recording—not because I didn't want to, but because I didn't feel confident in my abilities and felt that my recordings were subpar. And trying to learn the ropes myself just felt a bit daunting.
It was also at this time that I stumbled across your course, but I had just struggled through unemployment, and the price just felt too steep as we were just getting back on our feet. Yet, I kept the course in the back of my mind because the focus on both ACX and Audacity truly intrigued me —because that was what I had already been trying to tackle on my own.
So the next year when the opportunity came up again and I was in a better place financially, I wondered if I should take the leap. The price still felt daunting, and of course, my big thought was, "What if I pay all this money and it turns out not to have been worth it?" But I read so many positive reviews, and I thought at the very least that the course could help me learn some things I didn't know that would assist me.
I can say after taking the course that it was well worth the cost and gave me both the confidence and tools to actually do this. I have to say, too, the Stairstep Method has really been so great at making my recordings sound polished and professional.
I appreciate how willing you are to help us, even now that the course is over, when you really have no financial incentive to do so. It genuinely makes me feel like you care about our success and that the course wasn't just a way for you to make some money. I also appreciate how much material was crammed into such a short amount of time and that we have these videos, classes, and materials for life. And there were so many extras I didn't even expect that really made the class worth it.
I appreciate how much you kept us accountable and on track, too. You made sure to use the majority of the time to keep us focused and responsible. I'm grateful for how organized the course was and how it went step by step in a logical and digestible order. And the Q&As and the Mastermind Group have been so useful at getting our questions answered. I genuinely appreciate the camaraderie that was present among us students and how supportive we were and still are of each other's progress.
I feel very strongly that you delivered on the promises the course claimed and then some. I would definitely recommend the ACX Master Class to anybody who desires to narrate and produce audiobooks. Thanks again, David and Dan."


Dolores Gordon
Chicago, IL
"At first the price felt almost overwhelming but by the end of the class I knew it was well worth it.
David, thank you for sharing your knowledge. Dan, thank you for your intuitive insights that lengthened and strengthened our questions.
I think the most outstanding part of the ACX Master Class is the library you two created for my continued training.
Before your class I always thought I could do it. But now I know I can because of the tools you have given me. You two are the BEST!"

Richard Glass
Rancho Cordova, CA
"I was impressed right off the bat when I received a personal telephone call from Dan O'Day. What a great way to start the class. The instructors are very approachable and available to answer questions and to offer positive reinforcement to class members. Love the Mastermind Group, a continuing resource for lots of great info and help — from not only the instructors but also classmates.
Is the ACX Master Class worth the money? You bet! I was muddling along searching for information about how to get started narrating audio books when I found out about this class. Love the philosophy — You guys aren't just throwing stuff out there; you're genuinely interested in our success. What a great feeling. May all our success return to you two multiplied ten fold!"

Beverly Ann Astley
South Hadley, MA
"The ACX Master Class was not like any other VO classes I have taken. This was by far my dream class. Dan and David were very thorough, answered questions, I have never had a better understanding of my subject when we finished the last week, and I truly wish we weren't done. Anyone who has taken any individual coaching for VO knows the minimum price is $100 per hour; they gave us way more than that.
D&D really do want each and every class member to go on to be a success. And I truly believe they feel each and every one of us can succeed. They kept all their promises.
ACX has pretty good directions on their site but this class made it so much easier to understand, especially answering the question, "Yes, but what do I do when?"
I would tell anyone thinking about going into recording audio books to take the ACX Master Class. They won't regret it.
Dan & David, thank you so much for your direction and encouragement!"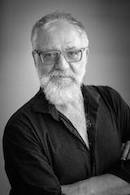 Hopper Stone
Los Angeles, CA

Danielle Davis
Beaumont, CA
"The ACX Mastermind Class provided an abundance of information over a short period of time. I enjoyed listening to the Q&A sessions offered and learned more than I would've thought possible.
Dan and David are supportive of those who've taken the class and the passion they share is evident. I like that they give students permanent access to the course information and Facebook group. I will be going over everything again in the future."

Maxwell Zener
New York, NY
"The ACX Masterclass is one of the best investments I have ever made in my career. Dan and David are stellar teachers, and led me from being completely overwhelmed by the audiobook process to feeling completely in control. And that's for all elements of the process — auditioning, narrating, managing projects, editing, mastering, and marketing. You will get more in these four weeks than you dreamed possible.
The class alone is worth more than twice what they charge. The "Mastermind Group" that Dan and David created, though, may well top that — the support that it provides during the class, and in perpetuity afterward, has been a treasure — from solving technical mysteries to getting pep talks to having peers who celebrate your success, this ongoing community will provide you great value.
For those of you who want to see some numbers: it is now just under two weeks since the ACX Masterclass ended. I have booked seven audiobooks through ACX to date — one is already on the market and selling, two await release, and four are in progress. And despite the workload, I am comfortably beating deadlines — thanks entirely to this class."
Madeline Mrozek
Apple Valley, CA
"After completing the ACX Master Class presented by Dan O'Day and David H. Lawrence XVII, I can say wholeheartedly that the information I received far exceeded my expectations! Without sounding too over-the-top, let me just say this: If you are considering a career as an audiobook narrator, you'd be foolish to seek instruction anywhere else.
This course provides everything a person could possibly need to give themselves the best opportunity at success on ACX as an audiobook narrator. No frills, no bull, just straightforward information presented in the best manner I can think of: honestly.
A million thanks for all you've provided to me and many others who are embarking on a journey into the world of audiobook narration. David and Dan….you're the best!"

Rich Palmer
Cincinnati, OH
"I highly recommend the ACX Master Class, especially for those that are just starting out. The basic skills taught give a new learner a jumpstart that others will spend far too much time figuring out. Graduates of this class come away with all the skills and knowledge needed to record themselves professionally, produce their audiobooks for retail delivery, and even business principles to help them work with rights holders so that both parties have an excellent outcome.
Don't waste months or years learning what it takes just to get a good sound so you can record an audiobook. Get that AND everything else it takes to produce your audiobooks in a tidy package called the ACX Master Class."

Phyllis Cohen
Toronto, Ontario, CANADA
"This course is wonderful — comprehensive and supportive on every level.
Not only do we receive extensive training on setting up a profile, searching for worthwhile auditions, and recommended equipment/setup for recording, but we also get feedback on vocal technique for recording and the business of recording.
There are reference documents that we can keep forever and a network of professionals to help guide us after the course is over. David and Dan provide a perfect balance of honesty and humor.
This was so much more than I had even hoped for. Well worth every cent. Thank you both!"
Bobbie Cahill
New Milford, CT
"I definitely recommend this course for others looking to enter the book narration industry. This is the first voice over class I have taken, and I loved it. You two make the classes fun and easy to listen to as well as supply very useful information. The class takes out the mystery of the ACX environment and is accessible to anyone willing to put the time in.
I thank you for your wonderful banter, which helps to explain the information in an accessible and enjoyable way. I appreciate the materials being available to me whenever the need arises. I felt encouraged all along the way to know this is something I can do. Dan and David were always a post away with answers and encouraged the group to share their experiences as well."

Brian Callanan
Seattle, WA
"I've spent more than two decades in the broadcasting profession, and I've sought help from plenty of 'experts' and 'consultants.' None of them has ever provided what the ACX Master Class has in abundance: equal parts fun, inspiration, and no-nonsense technical instruction. With a professional approach, clear video tutorials, a supportive student community, and plenty of personal attention, this class is one I'd recommend to anyone considering getting into the voice over industry."

Amy Gozelski
Kenai, AK
"When I got a notification that the registration period for your class was about to begin, I was excited and very apprehensive. How in the world was I going to juggle three kids, one dog, two cats, one guinea pig, six chickens and a house on top of a class? The idea that I could enroll in the class and have access to its content for life was a very big incentive. Being able to repeat modules at my own pace was a very tempting offer.
But how much was this going to cost exactly? That was the moment of truth. Committing to spend that much was one of the most terrifying things I've ever done. I could just picture trying to explain to my finance guy exactly why I had given two internet charlatans such a huge chunk of change in my current financial situation.
But after the first class I knew without a doubt that I had done the right thing. What a relief! The information was so organized and easy to understand and came from people who obviously knew the business they were teaching. The difference between this class and trying to wade through the crap I found on youtube was astonishing.
The ACX Master Class was without a doubt worth every single penny. My dream of narrating audiobooks is completely doable. Easy? Maybe not at first. But definitely doable.
You not only taught me how to get started in my new career and gave me the specific steps to follow; you taught me to re-label myself from 'technology challenged' to 'technology inexperienced'. Inexperience can be remedied with experience. That's such good news.
I am currently working with an author who is completely intimidated by the process of turning her book into an audiobook. I was able to reassure her by saying 'Don't worry about it. That's my job.'"

Crawford Bunkley III
Cypress, TX
"I've participated in and paid for other voiceover classes, but the ACX Master Class was the best by far. The other class instructors gave you information and then left you to fend for yourself, but you guys provided the hands-on instruction, templates, recording techniques, actual experiences, etc.
The Facebook mastermind group alone is beyond anything provided by the other classes. Even being able to make a demo without having to pay someone to record it for me makes the money for the class well-spent.
Thanks so much for your help and encouragement."

Mary Allwright
Los Angeles, CA
"As a person with an out-sized challenge in technology, the ACX Master class was a blessing to me. Whenever I ran into difficulties, I was able to contact someone and get my issue resolved within an hour every time. In every area of audio book recording, David generously shares tips and techniques that he has learned over a lifetime in the business, which really helps level the learning curve.
The price is more than reasonable when you consider that the training could result in a lifetime of income for doing voice work. I've tried several other 'schools' and none provide the personal attention and on-the-spot support like the ACX Master class. I just have one word for my experience in the class; grateful."
Robert J. Fossler
Elkins Park, PA
"Knowing little about either David H. Lawrence XVII or Dan O'Day or the ACX Master Class, I registered with the goal of getting two 'important to me' questions answered.
First, I wanted to know if the long form of audiobook narration was for me. Secondly, I wanted to hear about the Stairstep Method of editing and its efficiencies.
My thinking was that if I walked away after four weeks with just these two goals met, my decision to spend money and time would have been a good one. Now that the course has been completed, it is quite apparent that I received much more for my money than expected.
The volume and depth of the professional information that I received over four weeks was astounding. My ACX Master Class file is one that I can return to time after time to guide me to sound and current professional 'best practices'.
With great enthusiasm and without reservation, I recommend the ACX Master Class to all who are interested in audiobook narration."

Cindy Piller
Longmont, CO
"The course price made me nervous, but the video and print testimonials eased some qualms. While I've taken a number of classes, this one was quite different. Having the videos was extremely helpful in learning the editing process. The quality of instruction was higher because of the detail in handouts, audio, and the followup.
While I always wanted to do audiobooks, the return on investment of time and money didn't seem to be worth it. The other audiobooks "masterclass" I took wasn't bad, and I learned from it, but it didn't give me enough to work with when I got home. I felt as though I was thrown to the wolves after the day and a half long session. (Right, day and a half….)
In a couple of follow-up audiobook sessions directly related to ACX through other online groups, the whole system seemed laborious and equally complicated.
This class had me up, running, and accepting offers before the class had finished. I think anyone who wants to try audiobooks and doesn't take this class is doomed to experience two to three years of experiments in terror and frustration, and, likely, failure.
Thank you so much for your wisdom and patience!"

Munro M. Bonnell
New York, NY
"Some years ago I was chosen through ACX to narrate and master a book, which I did using Pro Tools. It was a trial by fire learning experience in every way — but particularly with Pro Tools because of its complexity and my granular editing approach. Yes, I was editing out breaths! I spent untold hours, days, weeks producing a book that was fairly short.
And what do I have to say now as a member of the ACX Master Class? Their 'Stairstep Method' is utterly brilliant! The fact that Audacity records at no less quality than any other related software coupled with the fact that it's so simple to use is mind-blowing and has reinvigorated my desire to pursue narration.
The technical challenges have melted away and allowed me to focus on the storytelling. Despite my first experience I do love the technical part, but now it's compartmentalized so that it doesn't interfere with the narration. Thanks, David! Thanks, Dan!"

Kirsten Kopp
Sidney, B.C., CANADA
"Having only taken face-to-face VO training I was hesitant at first to take an online course, especially because of the price. But this was something that I was really interested in moving forward with as a next step in my voiceover career. So I jumped on board.
Because of the way the course is set up with the online Mastermind Group, where both David and Dan actively participate, I felt supported and cared for. The course material was relevant, and some was even updated as we were taking the course when things in the ACX world were changing. These guys are on top of things! I regularly refer to and use their templates when communicating with clients.
And, since completing the course I am now part of a larger group of graduates who help and support one another on their journey, and David and Dan are there too. It's a lovely group. Even before completing the course, I was applying for jobs and right before we were done I received my first offer. It's only been a few months and I'm currently working on my 4th book.
I've even used some tools from this course for my e-learning clients! If you are at all interested in narrating audio books, I enthusiastically recommend taking the ACX Master Class."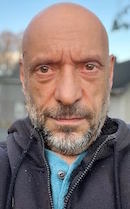 Rob DeRosa
Huguenot, NY
"All the class modules were interesting and inspiring. The recording, editing and mastering modules were particularly interesting and amazing. I loved how the study guides, each Monday, would work in tandem with the associated video — with such nuanced and voluminous content it helped cement things for me.
This Masterclass will be the single reason why I have a career in audiobook narration & production. I had serious concerns in the beginning about being able to wrap my head around the production aspect of all of this. Was pleasantly surprised and excited that I was actually able to learn how to do this. The class was fantastic"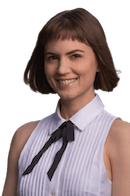 Pam Rickard
Atlanta, GA
"The ACX Masterclass is a must-do for anyone serious about getting into audiobook narration and production. There isn't much this course doesn't cover, and it is taught in an organized and focused way. The videos that accompany the course go further in depth and you can always go back to the group and ask questions that arise. I highly recommend this course."

Duane DeSalvo
Bellevue, WA
"David H Lawrence XVII and Dan O Day have singlehandedly (double-handedly?) destroyed my life!!! I was content sitting in my comfy chair watching TV — and THEN I saw the ad for the ACX Masterclass and my life of leisure was soon to be a thing of the past.
I signed up for the class and was AMAZED at the curriculum that provided everything I needed to know about being a real live audiobook narrator/producer! It covered equipment, vocal techniques, instructions for using Audacity with tips and tricks for making the editing process go so much quicker! Most important, this class provided the critical information about ACX audio requirements and how to make SURE your audio files would pass every time (and they have)!
Through the ACX Masterclass Mastermind Group (included), I'm able to interface with other students and trade information and helpful tips. Yes, the dynamic duo changed my life drastically!
Since starting the class 3 months ago, I have completed 18 audiobooks which are live on Audible.com. I find it hard to sleep because all I think about is NARRATING! I wake up in the morning and find another 3-4 offers which came in overnight. So many, in fact, that I've had to turn down many of them because of overload. I blame David and Dan for this BUT, at the same time, I thank them profoundly, because I am now doing something I ABSOLUTELY LOVE and can do from the privacy of my home. Without doubt, the ACX Masterclass gave me my money's worth AND THEN SOME. For anyone even remotely interested in narrating audiobooks, THIS IS THE GO-TO CLASS! NOW——-Go to it!"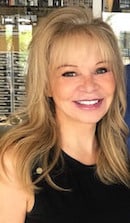 Katrina Leffler
Los Angeles, CA
"I took the ACX master class in June 2019, and I'm not exaggerating, it changed my career goals. I could now narrate books for Audible, and even edit. I'd looked into this for awhile, but could never figure it out. Especially the editing process. I'm not sure how Dan and David did it, but their instructions were so effective.
Four months later, I'm now working on my sixteenth book. I could not have done it without their instruction. I really didn't want to spend that kind of money, but it was more than worth it. I'm making money now, narrating books, a dream! I'd looked into other classes and they just didn't connect. Taking this class is one of the best decisions I've made. I'm looking forward to any new classes Dan and a David offer. Thank you so much, guys!"

Harry Cunningham
Moberly, MO
"Through the ACX Masterclass, Dan and David provide practical hands-on advice, instruction, hints, and tips to become an outstanding audiobook narrator. They are excellent instructors. We truly felt their concern and guidance every step of the way through the course.
Regarding the price of admission…it is absolutely worth every penny. Their practical recommendations on the proper use of various pieces of equipment saved literally thousands of dollars. If you want to become a world-class audiobook narrator, you really must take this course!"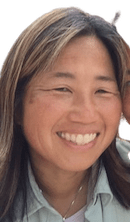 Pam Tsujioka
La Palma, CA
"Hi Dan and David,
I cannot begin to tell you how much I enjoyed and learned from you both in the ACX Masterclass.
I had tried ACX, was able to fumble through on my own but quickly became discouraged. I couldn't see how anyone could just start producing books and earn a living. I tried watching you tube videos or the ACX tutorials but I just had so many questions. Like…
What is the best equipment to use?
How do I create the best sound quality?
Do I need a studio or sound room and how do I afford that?
What software do I use?
Then, once I started recording…
Do I need to remove all the sounds I make while narrating?
Is there a better way to do the editing?
How do I get my files to meet ACX standards?
Do I just audition for the books I feel interested in?
But you guys answered them ALL and MORE!
I love that not only did you answer my questions, but you created an ongoing online community that our entire class could go to ask questions and get answers. But you didn't stop there! You have continued to reach out, assist, provide venues, and other ways to learn which has been invaluable.
I am so glad I spent the money to take the ACX Masterclass. In my previous life I was an accountant (well, actually I still am). Having dealt with money and numbers in the business world, the characteristics/standards I value and expect of myself are honesty, integrity, practicality and open-mindedness. I know no one (especially myself) gets these all right, but in the ACX Masterclass…you guys are pretty close!"

Brian Schultz
Columbus, OH
"The ACX Master Class taught by David H. Lawrence XVII and Dan O' Day is a fantastic way to start an audiobook narration career. I am a newbie and I appreciate the wealth of knowledge shared about the industry along with the tips I gathered on getting hired, narrating, recording, editing and producing audiobooks for ACX.
The support from instructors and fellow classmates makes the price of tuition well worth the investment. David and Dan have tried to think of every scenario that one might experience in the audiobook business and they freely share their proven advice and up-to-date insights."

Deborah Bernard
Charleston, SC
"The ACX Master Class with Dan O'Day and David H. Lawrence Xvii provides clear and precise technical information as well as voice over and narration insights. David is an exceptional and thorough teacher especially on the technical side, and Dan provides astute professional advice as well as comic relief.
I had never taken a voice-over class prior to the ACX Master Class, and I did some online research to see where I should focus my funds as I began this new adventure. I'm so glad that I put my money in this class. David and Dan provided instructional videos, audios, and written aids, including templates of messages that can be shared with Rights Holders.
They made the learning as close to hands-on as they could, and as easy as possible. I won't say 'easy as pie' because there is a lot to learn, but the class was very instructive, informative, and fun, yes, fun.
During and following the class, my classmates and I had access to David and Dan through a private Facebook page to share questions and concerns. They were quick to respond and always supportive.
The learning curve wasn't necessarily steep but there are a lot of details to master. Even so I did feel ready to go into production right after finishing the class. I learn something almost every time I sit down in my studio (my husband's walk-in closet!).
David and Dan combined their expertise with a genuine desire to see us all succeed. I highly recommend the class if you want to learn the ins and outs of audiobook narrating from the best."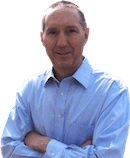 Donald Cuddington
Milford Center, OH
"After about nine months as a part-time VO talent on a large pay-to-play site and on ACX, I concluded that my 'niche' was narration because the only work I had received was through ACX! Although I learned much in the initial VO course I took, in many ways I wish I had started my VO journey with Dan and David at the ACX Master Class.
David and Dan are both superb instructors. They take you step by step on how to set up your ACX profile, how to submit auditions, how to negotiate with Rights Holders, how to produce an audiobook, and how to get paid. David provides you with all the technical details to get started. He recommends specific equipment and software and tailors his training to these.
Being told exactly what equipment/software to buy and then being taught specifically how to use it is very useful and builds confidence. Plus, the ACX Master Class Facebook group that is established for asking questions or for clarifications is extremely helpful.
Had I taken the ACX Master Class first, I estimate that my start-up costs would have been one-third of what I had paid for my initial VO training and studio set-up. The time to being ready to produce an audiobook would have been reduced by at least half."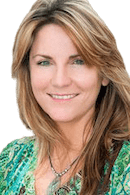 Helen Eaton
Ft. Pierce, FL
"Often, classes we take as a means to an end fall short in terms of how prepared we actually feel when they wrap up.
Either they're too heavily-laden with extraneous things we don't really need to know, or so light in material that we leave feeling like we've just attended nothing more than an extended dog and pony show.
I'm here to tell you that the ACX Master Class was neither.
If you want true 'bang for your buck,' this is the class you need to take.
When I first signed up, I was a bit leery about the price and crossed my fingers that I wasn't just setting fire to money. However, I was really serious about this endeavor, and if the class ended up sucking, then lesson learned. You don't know until you try, right?
From the get-go, this whole operation was as professional as could be. The communication was exceptional, the materials were thorough and understandable, and the personal instruction was, bar none, the best I've ever had.
As someone who trains for a living, I am hyper-sensitive to the fact that a good trainer imparts useful information in an engaging way. When the information ceases to be useful, you're simply wasting people's time.
The knowledge I gleaned from this four week class was…well…mind-blowing. There's no other way to put it. There wasn't one session where I felt I didn't get my money's worth. The amount of useful information was mind-boggling, so much that every class ran well over the allotted two hours.
The good news is, they record each class in case you can't hang for a marathon session. The better news is, there are resources that you can go back and refer to for EVERYTHING. The best news is, they still provide coaching (from themselves and other experienced professionals) on an ongoing basis via the ACX Master Class Facebook group.
Never, ever are you left feeling like you've jumped out of a plane without a parachute.
Do I feel ready to do this? Yeah, I do! I've already done one book, and the technical aspects of what I was taught in the ACX Master Class have been priceless in terms of producing it. Not only do I feel I got my money's worth, I feel I got a wealth of information that far exceeds what I paid for it."

Mike St. John
Vancouver, BC (CANADA)
"I found the ACX Masterclass to be incredibly well organized, packed with invaluable information and time-saving shortcuts. The step by step process was easy to follow and laid out in an intuitive way that addressed every aspect of the ACX audiobook process in chronological order.
I was initially concerned about the cost but soon realized it was well worth the investment. Most of the other participants were serious, dedicated and helpful individuals who shared their insights and challenges on our private ACX Masterclass Facebook page — another bonus feature.
David and Dan were also extremely generous with their considerable expertise and with general questions during the weekly Q&A sessions. I'd highly recommend the course to anyone with a serious interest in narrating audiobooks. It truly is a 'Master Class.'"

Ashley Hughes
Fayetteville, TN
"I find myself in an interesting juxtaposition. I am both patting myself on the back for making the excellent decision to invest in myself by signing up for this class, yet at the same time berating myself for waiting two years to take that leap of faith, and put my trust in Dan and David.
To date this is the best investment I have ever made. It's that simple. I was blown away by how much time they have saved me, how much more work I can do in the time I can allocate to this great love of mine to tell stories.
I feel empowered by a new-found professionalism, equipped with the tools, resources, and unwavering support a proper Narrator should have on each epic adventure they perform.
I can now expeditiously complete projects in one fifth of the time it took me before, and I haven't even been able to fully implement everything they taught me, let alone master those techniques. My audiobook future is a bright and beautiful thing now, and I can face it with confidence, capability and creativity. Thank you, Dan and David."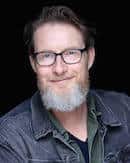 Jim Johnson
Houston, TX
"I make much of my living doing recordings and editing audio, and I've been doing it for 15+ years now, and I still learned a lot of recording and editing techniques through this class — some of them general, so that they're useful in my other work, but a lot of it very specific to ACX and audiobooks.
(When David told me personally about his stair step technique, I let him know that I was happy with the approach I was already using. Then I actually tried his technique when I took this course. You were right, David: It really is much easier and more efficient than what I've been doing for years!)
I felt like the content on the business side of ACX was also excellent, coming away with templates for so many elements of the process, not to mention becoming a part of a peer Facebook group that is incredibly helpful and supportive.
I wholeheartedly recommend this class. It would be a total game changer for someone new to all of this, giving them the keys to the kingdom, but it was also absolutely worth it to me as someone who has done voiceover and audio editing work for years."

Karla Knudsen
Tybee Island, GA
"David and Dan's ACX Master Class is all about do-ability and respect. Throughout the supportive and streamlined instruction, my time and my questions were always honored. Every task is underscored with a "bias for action" — and my tenacious, good-humored classmates continue to light that fire.
When I got stuck, Dan's psychically-timed encouragement and do-able assignments provided reachable goals. And David's model for organization of files is invaluable for cataloging and accessing work quickly.
I'm learning to avoid projects that aren't a good use of time and to go after those that truly fit. David and Dan's tools for efficiency and proficiency are serving me every day in and out of the booth."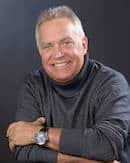 Jeff Renner
Sammamish, WA
"Although I initially wondered about the cost of this investment, it proved to be an excellent value. It was evident the instructors had thought of every aspect and wanted students to be able to proceed with confidence and a strong foundation.
I felt confident enough to begin auditioning two days after completing the class, and received an offer on my first audition. I'm off and running!"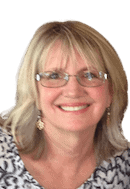 Laurey Trailer
Weston, FL
"The ACX Masterclass was worth every penny! David and Dan (our presenters) are a dynamic duo who have the experience and expertise with ACX Audible Books to show you how to record audio books from start to finish! Each lesson/week builds on the next and they are hilarious.
In between lessons there are video demonstrations posted that build on your learning. David presents a few shortcuts, like the stairstep method, that will save you a lot of editing time. There's also the added advantage of an ACX Masterclass Facebook Mastermind Group where you get 24/7 support/advice from audio book narrators who have completed the ACX Masterclass and are successful narrators from around the world.
When I was setting up my voiceover studio, I had a few challenges with noise floor. Once I asked the question in the Mastermind Group, I got a lot of advice/suggestions from experienced narrators. I found out it was my microphone, which my support team helped me figure out.
Since I have access to the recorded class forever, I'm now going through each lesson again, and am amazed to find things I missed or needed to hear again. I highly recommend the ACX Masterclass which will give you everything you need to begin, and after the class, continued support."

Brad Leaf
Los Angeles, CA
"Taking the ACX Masterclass cut my learning curve to produce and narrate audiobooks by more than half. Not only did Dan and David teach an extraordinary method for fast, efficient and quality recording and narration, they also gave me the confidence to manage forthcoming clients.
Unfortunately I was not one of those magical students that booked a gig while taking the class…it took a whole month! But within that month, I did something I probably would not have done without this class: I turned down a project. I had the confidence to say NO. So thank you Dan and David for your guidance, inspiration and humor."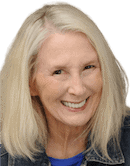 Karen Estep
Houston, TX
"This class was worth way more than the price of admission. Showed the ropes, instilled confidence at every session, broke down each step with precision, provided a roadmap to the intricacies of audiobook production; lots of tips, tricks. Couldn't recommend it any more highly."

Joe Wegmann
New Orleans, LA
"The ACX Masterclass is very comprehensive. The program's value for me was the systematic way the material is coordinated – from setting up a profile on through how to get work, how to record and process that work, and how to approach rights holders.
No other programs I have researched do this. Most are more cursory in nature, providing mostly overviews of the subject discussed, followed by an upsell of some sort to "buy" more detailed information.
Each element in the Master Class was presented with a sense of importance — as necessary for maximizing eventual success with landing a book and developing a relationship with an author. For example, other audiobook programs would gloss over the profile setup process, overlooking how important a well-crafted profile can be to landing work."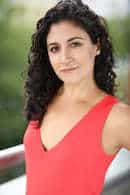 Isa Sanchez
Vancouver, BC (CANADA)
"This course exceeded my pretty high expectations, and then some! Dan and David make a fantastic teaching team and are truly committed to their students throughout the program.
On top of delivering a well-rounded course that covers every aspect to get started in this industry, it is filled with advice and guidance to developing the proper mindset to succeed. I highly recommend taking the ACX Master Class!"

Ryan Hicks
Flint, MI
"I came into the class as an old-school engineer, editor, and proofer. David and Dan gave me a fresh perspective on what it means to look at things from the narrator's side.
As instructors, they provided an A-Z pathway to fully understand how to confidently jump into the ACX community. Following the steps in their roadmap, I set up a profile and put my auditions out into the world. One was accepted by an author the week after the course was completed, and now I'm narrating and producing my first audiobook. I can't imagine any other style of training that would have gotten this result this quickly."
Karen Hazelwood
Florence, OR
"I have just finished with the ACX Master Class and I am very glad I chose to take it, even though it was not easy to do financially.
David and Dan were very helpful, clear, concise, and orderly. Oh, and did I say nice guys too?
I never really thought too much about all the different genres there are to pick from but lately, I've been considering some I never thought I would. That is because David and Dan encouraged us to try those outside our comfort zones.
I appreciated their kind natures and respect for the people in the class. Their message to all of us was to let everyone know they could succeed. They did this with honest yet gentle criticism.
When I joined this class, I had been offered my first book to narrate a few months before, and everything I learned I definitely learned the hard way. This class led me systematically, step by step, to the final product as a fully mastered narrated book.
The bottom line? David and Dan have put together an incredibly in-depth class that has everything needed to succeed in the world of audiobooks."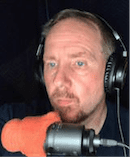 Christopher P. Brown
San Diego, CA
"Very well structured course, providing the right information at the right moment, every step of the way. Some of the information I had already managed to figure out (at great personal pains) on my own prior to signing up, but most of it was either new, or a new take on techniques both basic and advanced.
David and Dan make the entire process of auditioning, recording, editing, and mastering your audio like a pro accessible to anyone. The course resources are rich, and well worth returning to for reminders and reinforcement.
I'm now under contract for my first two audiobooks, something I honestly was beginning to doubt would ever happen prior to taking the plunge and committing to this class."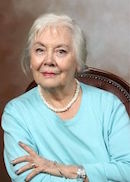 Nancy Bell
Vancouver, BC/CANADA
"The ACX Master Class is a superb course and worth every penny. Initially, I felt overwhelmed by the amount of detail but soon realized how fortunate I was to have discovered ACX.
The course is delivered in a most professional manner and help/information is always forthcoming if you get stuck. David and Dan will open a whole new world for you and assist you whenever you need it. If you are diligent, you'll be thrilled at the opportunities available. I can wholeheartedly recommend this course!"
Bruno Xavier
Los Angeles, CA
"The ACX Masterclass is a fantastic workshop in the skill of becoming an audiobook narrator focusing on the ACX platform. The skills that you learn over the four weeks are invaluable to working within the ACX ecosystem and obtaining well paid projects.
Dan and David cover so many areas with such specificity and generosity that as long as you follow their step by step guidelines you can't go wrong. Do not be fooled. If you do not do the work then you will not get any value out of this workshop. This is well worth the time and money."

Ursula Marcum
Baltimore, MD
"The ACX Master Class, taught by Dan O'Day and David H. Lawrence XVII, is the best investment I've made this year. The class was well designed and covered far more material than I expected. David and Dan carefully structured how the information was delivered, each lesson building on the previous one. They encouraged supportive collaboration with the other class participants, too, and that very helpful network is something I can depend upon as I make my way forward. Thank you, David and Dan, for sharing your knowledge and fostering excellence in the professional community of audiobook narrators."
Patrick Patton
Grand Island, NY
"The class was incredibly useful and provided more insight into components of the technical and business sides of VO when compared to similar classes in which I participated. The material has been updated so despite it not always being a 'live' class, all of the information I received was relevant. This class is worth it if a participant is willing to put in the work.
The results one sees directly correlate with the effort they take to put what they learned into practice. This is a class for people who want to make a serious go at creating audiobooks on ACX, and I would recommend it to anyone that has this aspiration."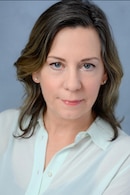 Kate Wisniewski
Ashland, OR
"I was hesitant, given the price, to sign up. I've taken some VO classes in the past. Some good, some bad, and it was a big chunk of change to plop down. But I knew some of the folks who had provided testimonials in your video so I felt more confident that it would be a worthwhile experience.
Your class exceeded my expectations. It was extremely well organized, with just enough information each week to keep me moving forward but not feel overwhelmed.
While I've been working in VO for many years, audiobook narration is relatively new to me. I really appreciated the detail of all the nuts and bolts that you provided. Everything from equipment to the best way to create a profile to all the detailed RH communications. It was really thorough.
I also appreciate all the 'extra' content. The videos from past students and their experiences, information about specialized, time-saving tools, suggestions about how to organize and store your files. All of it is so so helpful.
I'm happy to say that I've already booked my first audiobook and am in the middle of recording it. I've already run into a couple of small issues that would have really thrown me if I hadn't taken your class but given the advice and materials your class provided, I was able to quickly solve those problems.
And lastly, the Mastermind group is really a godsend. I've already used it a couple of times and David has been extremely helpful in supporting me and helping me solve my problems. I feel like I'm not in this alone, (even though I'm spending hours alone doing the work!).
Thank you for sharing your expertise and knowledge. I'm looking forward to making audiobook narration a more central part of my VO career."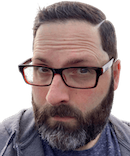 Matt Brady
Thomasville, NC
"This was the first time I tried using the Stairstep Method and going through the entire editing and mastering process. It's probably the audio nerd in me, but I honestly enjoyed this part of the process as much if not more than the actual reading and recording! Everything makes a lot more sense once you sit down and DO it, and I know the steps will get easier the more practice I have."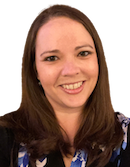 June Benson
Lansdale, PA
"After the Week One class I was so excited about the study guide and the layout of this Master Class that my worries about 'keeping up' disappeared. I was so excited about being able to finally follow along with a class!
Thank you David & Dan for this Master Class format. I felt like finally I had coaches/teachers who actually understood that people learn in different ways. The way you both taught this Master Class and thought out everything means a heck of a lot, thank you.Your encouragement and support throughout the past 4 weeks have been extremely appreciated!"
Joe Guay
Los Angeles, CA
"I feel sorry for the seemingly talented VO actor/narrator who steps onto ACX's platform and then has to waste YEARS trying to figure out the system and why opportunities aren't coming.
With Dan and David's class, you are in the hands of guys who eat, drink and breathe this stuff, who literally interact with the creators of ACX. The info isn't some tired regurgitated presentation only used to help them pay the mortgage. Class material was updated literally during the class, because they're that aware of the always-changing landscape.
I have a chip on my shoulder after so many years of over-priced classes by some revered guru who doesn't really care about the students and just has a money-making machine. While the price did give me pause, I knew within the first week that it was going to be money well spent — what a feeling, what a relief!
The Mastermind Group alone is worth the cost of admission — access to hundreds of successful, working audiobook narrators who are willing to help with YOUR success and not afraid of 'new blood' taking their work.
Also, Dan's insight into optimizing your profile is sooooo game-changing, saving you potentially years of disappointment.
Take it from me, the working voiceover guy who'd always avoided audiobooks for the usual reasons: too much editing, too much time commitment, not really good with character-acting, etc. Now I cannot WAIT to tell the stories that I CHOOSE to work on — quite a difference from having to read the commercial copy slapped down in front of you."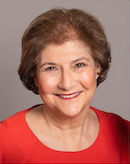 Susie Hackel
New Milford, CT
"I signed up for the ACX Masterclass because I wanted to move forward in my voiceover career. At first I was hesitant to spend the money, but the class turned out to be well worth it.
The course is so intensive and there are no stones left unturned. You come away with a complete knowledge of the audiobook industry with ACX and beyond, and have skills and knowledge that prepare you for this career, including creating the perfect profile, using technology, recording software, understanding the specifications needed for ACX, performance techniques, and management of projects.
David and Dan have gone above and beyond in giving us 'gifts' that will help us in our careers. Such amazing resources! If you are serious about having an audiobook career, I highly recommend this class!"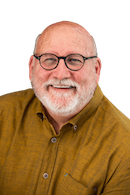 Steve Lefever
Anaheim, CA
"I've taken many VO and acting classes, but even though I learned something from each and every one of them, I was still left wanting.
I've watched David's and Dan's Master Class introductory videos more than once. I related to David's approach and style, as well as how they both envision the art and business of audio book storytelling.
Though I love listening to audio books, I had my doubts that I had the stamina and requisite skills to narrate audio books. After watching their videos again, I said what the hell and I pulled the trigger on the course.
OMG! It's better than advertised. Wayyy more better! This course is a dream. The level and quality of teaching and the cornucopia of support product are incredible, well beyond expectations. As far as the cost: Yes, it's expensive. But nothing comes without a price. The cost of the program is inconsequential, compared to the gift of what you receive."

Jessica Goldapple
Los Angeles, CA
"For years it had been a dream of mine to pursue audiobook narration. I had a sense I'd be good at it but did not understand how to break in, what technology I needed or if (and how) my home could accommodate a recording space. I let all that stymie me for too long and I did nothing to pursue my goals.
Then, life dealt me a hand where all of the sudden I had time and a strong, renewed desire to pursue my VO career. A friend of mine recommended Dan and David's class — and it started in a couple of days! I had to make the quick decision to invest the money and take a chance on the unknown. But I am so glad I did!
The materials that accompany the live classes are thorough and impressively extensive, but parsed out in digestible ways so that you are not overwhelmed.
These materials are based on a lifetime of discoveries, trial and error, and successes of two experts in the field — and honestly, I was so moved about how generously and joyfully they shared that with their students. In an industry where other teachers hold things close to the vest, Dan and David were there to let everyone know that they can have this career, and the actionable steps to take to get there.
I also admired how they respectfully pushed everyone to do the work, be organized, and show up to the fullest. You will be challenged in exciting ways and begin to see yourself as the professional you were meant to be.
True confidence comes from having the knowledge and tools you need, and the understanding on how to use them. After class was over, I was so happy to book my second audiobook audition on ACX. While I had a little internal panic initially about being new at this, the course materials have guided me every step of the way.
I knew what equipment and software I needed (and didn't overspend on unnecessary things), my space was well set up, I knew how to negotiate better pay (and had the confidence I could walk away if I didn't get it and book something else, which secured the rate I wanted in the end), and I understood how to organize my workflow to meet my deadlines. And if I need it, David, Dan, and my fellow classmates are there in our Mastermind Group for support.
I feel more true to myself and excited than I have in so long! Thank you David and Dan for sparking the next phase of my performance career and being true mentors."

Scott Williams
Dearborn, MI
"I was preparing to drop a couple thousand dollars on software, equipment and a top of line microphone. Fortunately, I saw Dan & David's video, offering the ACX Master Class, first. Their microphone and software recommendations saved me more than enough money to pay for the entire course.
But the real value came from the many tips the guys shared in each lesson. The lessons were carefully organized so I was able to build skills efficiently. The coaching was absolutely fantastic. I have a much better understanding about the field, the production process and am truly grateful for the no-nonsense instruction about how to earn income with audio books.
David and Dan were excellent mentors for this journey. I might have been able to tackle this project alone, but the guys gave our class a giant head start.
Thank You David. Thank You Dan.
You guys are simply The Best!"

Kathy Christal
Pleasant Hill, CA
"I am an actor. I love to act and tell stories.
Other professional actor friends of mine had voiced an audiobook or two, and I would always say 'I want to do that!' But I always thought it was something others did, but not me. I had never done voiceover work, and did not have any of the necessary equipment or knowledge of how to begin.
Then one day, I listened to an interview with David and he gave me such hope! He spoke about his experience as an actor who produces audiobooks and shared about the ACX Master Class. I immediately KNEW this is something I MUST do.
So, I took the dive. The price for the class was not insignificant, but not outrageous either for quality training. It was definitely worth the price because of the high level of training / information / coaching and resources I have received. David and Dan take their students through the entire process of auditioning, recording, editing, proofing, and mastering an audiobook narration. This is a class for professionals taught by professionals. Nothing better than that, in my opinion.
I loved the structure of the class. We were taken through the material once a week which was enhanced with additional videos throughout the rest of the week. In addition, there was a weekly Q&A session. All the classes and Q&A sessions were recorded and could be viewed at a later time if we could not attend, or just wanted to review. Those recordings and videos are still available to us, which is an incredible resource.
Another resource is the Mastermind Group in which you can ask questions to David and Dan and to other colleagues who graduated in previous years. There are many knowledgeable people to support you, ongoing… even after the class is over. I have learned so much from our Mastermind Group and continue to do so.
Results? Yes! I received an offer to narrate an audiobook soon after I completed the class and it is currently in production. What I find so rewarding is that I ENJOY it!! I enjoy the storytelling as I get to exercise my voice and acting skills. I also enjoy the technical aspect because, thanks to this class, I know what the heck I am doing!!
I could go on and on about all I have learned in this class, but I will simply say that if you want to learn to narrate audiobooks, I would not look any further than the ACX Mastermind Class. It is first rate."

Bob Jaffe
New York, NY
"In February, 2023, I went into the ACX Master Class with high expectations.
David H. Lawrence XVII recommended that I take the course. David is a master in the field of VoiceOver and a master teacher. I highly value his advice. In addition, I'd heard many great things about Dan O'Day.
So, yes, I had high expectations. The training at ACX Master Class blew those expectations out of the water. The degree of specificity given through the course for every element of audiobook production is unparalleled. Dan and David leave no question unanswered, no stone unturned.
The production techniques that are taught cut down prep and recording time exponentially — and there is a constant effort to refine and improve those techniques.
Then there's the supportive community of fellow participants that took the course — who continue to be there for each other. We have never physically met, but we communicate regularly through the class's private Mastermind Group.
The price is not inexpensive, but the value of the course is way beyond that which you pay. I can't recommend the ACX Master Class highly enough."

Julia Holland
Los Angeles, CA
"The ACX Masterclass was well worth the money. I really looked around at what was out there and finally decided to go ahead and jump in, and I was SO glad I did. Literally a day after the class wrapped I was offered my first full length novel to narrate. I was under a very tight deadline and I am positive that if I had not just been through this class I would never have been able to handle it.
I did EVERYTHING they told me to do. I bought the same gear, did the same setup, used the language to communicate to the author, and produced the whole thing without a hitch. I passed all of the ACX productions standards with no problem and was on such a roll with it that I got the entire book produced, reviewed and accepted and then went out of the country with an easy mind because I had plenty of time to spare.
There was no way I could have done it without the class. Thanks so much, Dan and David!"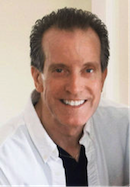 James Burton
W. Amherst, NY
"The ACX Master Class was the most comprehensive online course I have ever taken. I am so glad I was referred to the class by a close friend who is a professional voice over talent.
I thought my background in different facets of television, sports announcing, and public affairs would provide enough experience to attempt audio book narration. Taking the course taught me I still had a great deal to learn.
The curriculum was masterful, and both Dan and David articulated their knowledge to the participants concisely while throwing in real life stories and eclectic humor. The class was engaging to everyone and provided opportunities to test-read passages with instant evaluation for improvements.
The amount of material covered was vast, printouts and videos were quickly available, and the cost of the class was beyond reasonable considering what they provided us. Thank you for enhancing my skills and boosting my level of confidence to pursue this line of work. The opportunity of doing audio book narration is now an achievable goal! I would absolutely recommend the ACX Master Class to anyone interested in voice over work."

Bethany Taylor
Tallahassee, FL
"Audiobook narration has always appealed to me but I truly had no idea where or how to begin. After much consideration, I decided to take a leap of faith and enroll in the ACX Master Class. This program went over and above my expectations. I am overjoyed to report it was worth every penny.
This program is incredibly comprehensive. David and Dan have fine tuned this accelerated class to deliver an immense amount of information in a way that isn't overwhelming. The knowledge I have walked away with has given me the confidence to pursue something I considered a pipedream."

Rosemary Dann
Phoenix, AZ
"As an actor, I have wanted to get into audiobook narration, for quite some time, but couldn't find a program to suit my needs: specifically, the technical and business aspects of the business. When I saw an interview with David and Dan, I knew that ACX Masterclass was just what I was looking for.
And as an educator, I can attest to the fact that this program is structured perfectly for everyone, from beginners to experienced voice actors. All the lessons are set out logically, to provide the necessary building blocks for future lessons, and are available forever, for periodic review.
You can dive right in and start getting work, as did a friend and classmate of mine, or work on the technical aspects until you feel comfortable putting yourself out there. The business advice and tricks of the trade are invaluable. And David and Dan make it fun!
Additionally, support is always at your fingertips, including a members-only Mastermind Group where you can ask for advice, and invariably get it. And remember, you have forever access to all this great support. I have recommended ACX Masterclass to fellow actors, and cannot possibly be more enthusiastic than I already am!!"

Michael Spencer
Silver Spring, MD
"I did my first audio book before taking this Master class. I wish I had taken the class first! It is well worth the price, has tons of information and examples, and is taught by professionals who genuinely care about your success and progress!!!! Most importantly, all of the materials are available online, into the future, so that you can refresh knowledge as you go! If you have any interest in audio books, this course is a MUST!!!!""

Mary Boutté
Hayward, CA
"Last week I told a College TV/Film Production Class the value of having side gigs in times of hiatus and strike. ACX Masterclass was the first class I mentioned because David & Dan over deliver to the point where I feel confident that even though I'm swamped with other projects currently, I can come back, pick up where I left off, and dive into the world of narration."
Scott Hall
Lithia, FL
"I have no acting or voiceover experience. I just had the dream, but I felt completely overwhelmed even knowing where to begin with pursuing audiobook narration.
Probably like a lot of people, I felt a tinge of nervousness kick in as soon as I clicked the button to sign up for and pay for the class. Having said that, it was very early on in the course that I knew without a doubt that I had chosen wisely.
I can't speak to other voiceover/audiobook classes, but here's what I can tell you about the ACX Masterclass: I don't know how, but Dan and David took an enormous amount of information and made it super easy to understand and digest.
The way the course is structured is borderline brilliant! It's set up in such a way as to not overwhelm you, and you to learn a LOT of things at just the right pace.
You will learn how to create an enticing ACX profile. You will learn the business side of the audiobook narration world. Best of all, you will be joining a community of extremely talented fellow narrators. For me, having that support group available to me for the rest of my life is worth the cost alone.
As an added bonus, Dan and David are a delightful pair who are not only fun and play off of each other really well, but they are also super helpful and quick to respond inside your private Mastermind group you will have as part of your class. This is just another of the many benefits of taking this great class. Thank you so much, Dan and David, for working so hard to put together such a wonderful class and for all of your help and encouragement! It has been an incredible journey so far!"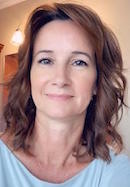 Waverley Manson
Piney Point, MD
"The ACX Masterclass had a structured timeline that was easy to fit into my full-time work schedule. The content was informative and engaging.
Once I finished the class, after four auditions I landed my first audiobook contract. Suddenly, the content of this "informative and engaging" course became my lifeline. I quickly realized, through real-world experience, the goldmine of information that I now had at my fingertips. I referred back to every section as I vetted auditions, navigated my contract, tackled the recording process, and waded through the editing and mastering processes.
I honestly don't know how people manage in this field without having taken this course. In online forums for ACX narrators I see "newbies" time and again finding themselves in way over their heads. TAKE THIS COURSE before you jump in! Being an audiobook narrator is way more than it seems on the surface. But I am beyond proud of the work I'm doing and the strides I'm making in my endeavors!"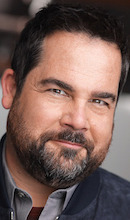 Mike Kersey
Redondo Beach, CA
"Dan and David have crafted a course that completely equipped me to narrate and produce audiobooks. Within days of completing the course, I received my first audiobook offer and am now nearing completion on my first book which will be around 14 finished hours.
While I brought my nearly three decades of on camera and stage experience, I knew none of the details of the world of audiobooks and had never edited sound for anything. All the information I needed was in the course from answers to technical questions, technique, artistry, and industry standards. If you can commit to the work, Dan and David will give you the tools you need."

Satomi Arnold
Union, NJ
"ACX Masterclass offers not only a wealth of information, but also an outstanding technique that will streamline your recording exponentially. Both Dan and David are incredibly knowledgeable and bring their real-world experience into the curriculum.
The majority of the class is pre-recorded which offers the ability to finish at your own pace – something appreciated in an industry that can go from idle to busy in seconds. Their technique translates beautifully to voiceover work as well. I highly recommend the course – it's worth every penny!"