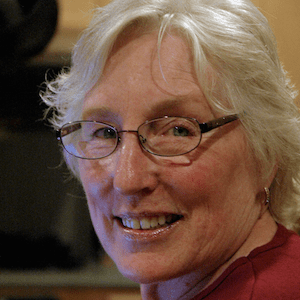 Suzan Lynn Lorraine is a graduate of the ACX Master Class.
Suzan lives in San Francisco, California, and her ACX narrator/producer profile is here. It includes projects she has narrated and produced via ACX.com, all for sale at Audible.com, via Amazon, and via iTunes, and all since graduation from the class.
Click on any of the titles or book covers below to visit the audiobook's page on Amazon.com.
---
Victory: The Ann's War Mystery Series, Book 5 | UNABRIDGED
By Hannah Howe | Narrated By Suzan Lynn Lorraine
Length: 1 hr and 25 mins | Release Date: 05-08-20
---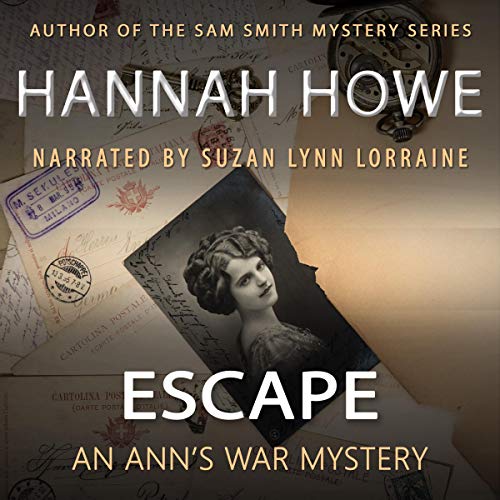 Escape: An Ann's War Mystery: The Ann's War Mystery Series, Book 4 | UNABRIDGED
By Hannah Howe | Narrated By Suzan Lynn Lorraine
Length: 1 hr and 41 mins | Release Date: 10-22-19
---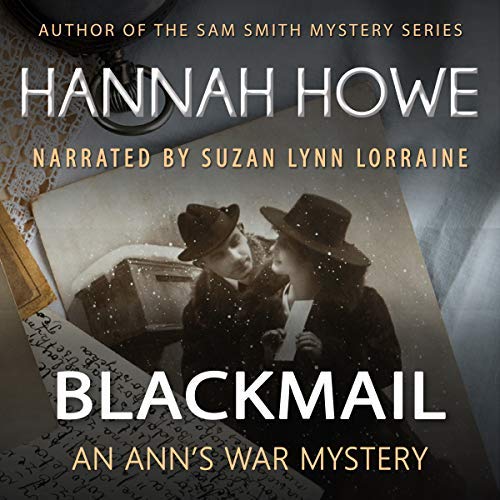 Blackmail: An Ann's War Mystery: The Ann's War Mystery Series, Book 3 | UNABRIDGED
By Hannah Howe | Narrated By Suzan Lynn Lorraine
Length: 1 hr and 24 mins | Release Date: 11-15-18
---
Saving Grace: A Victorian Mystery | UNABRIDGED
By Hannah Howe | Narrated By Suzan Lynn Lorraine
Length: 5 hrs and 26 mins | Release Date: 10-25-18
---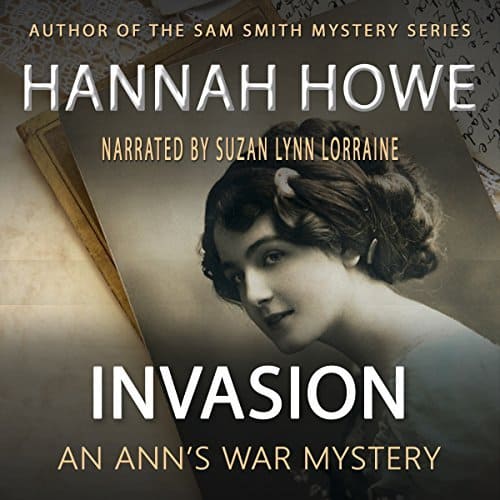 Invasion: An Ann's War Mystery: The Ann's War Mystery Series | UNABRIDGED
By Hannah Howe | Narrated By Suzan Lynn Lorraine
Length: 1 hr and 16 mins | Release Date: 03-02-18
---
Betrayal: An Ann's War Mystery: The Ann's War Mystery Series, Book 1 | UNABRIDGED
By Hannah Howe | Narrated By Suzan Lynn Lorraine
Length: 1 hr and 43 mins | Release Date: 02-21-18
---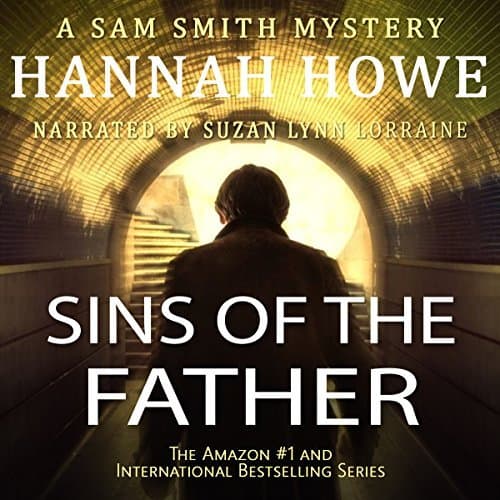 Sins of the Father: The Sam Smith Mystery Series, Book 8 | UNABRIDGED
By Hannah Howe | Narrated By Suzan Lynn Lorraine
Length: 4 hrs and 39 mins | Release Date: 01-11-18
---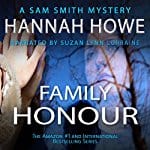 Family Honour: The Sam Smith Mystery Series, Book 7 | UNABRIDGED
By Hannah Howe | Narrated By Suzan Lynn Lorraine
Length: 4 hrs and 43 mins | Release Date: 09-08-17
---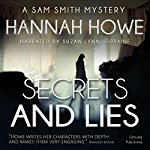 Secrets and Lies: The Sam Smith Mystery Series, Book 6 | UNABRIDGED
By Hannah Howe | Narrated By Suzan Lynn Lorraine
Length: 4 hrs and 50 mins | Release Date: 06-27-17
---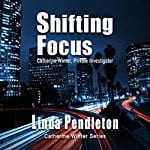 Shifting Focus: Catherine Winter Series, Book 3 | UNABRIDGED
By Linda Pendleton | Narrated By Suzan Lynn Lorraine
Length: 5 hrs and 28 mins | Release Date: 04-13-17
---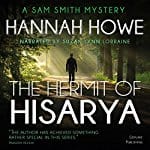 The Hermit of Hisarya: The Sam Smith Mystery Series, Book 5 | UNABRIDGED
By Hannah Howe | Narrated By Suzan Lynn Lorraine
Length: 4 hrs and 35 mins | Release Date: 11-11-16
---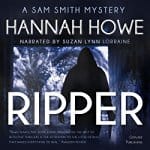 Ripper: The Sam Smith Mystery Series, Book 4 | UNABRIDGED
By Hannah Howe | Narrated By Suzan Lynn Lorraine
Length: 4 hrs and 38 mins | Release Date: 08-23-16
---
The Big Chill: The Sam Smith Mystery Series, Book 3 | UNABRIDGED
By Hannah Howe | Narrated By Suzan Lynn Lorraine
Length: 4 hrs and 31 mins | Release Date: 05-27-16
---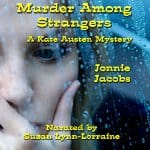 Murder Among Strangers: The Kate Austen Mystery Series Book 4 | UNABRIDGED
By Jonnie Jacobs | Narrated By Suzan Lynn Lorraine
Length: 9 hrs and 56 mins | Release Date: 11-20-15
---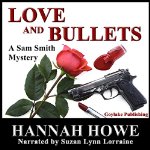 Love and Bullets: The Sam Smith Mystery Series, Book 2 | UNABRIDGED
By Hannah Howe | Narrated By Suzan Lynn Lorraine
Length: 5 hrs and 12 mins | Release Date: 10-30-15
---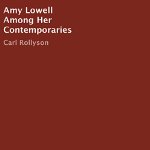 Amy Lowell Among Her Contemporaries | UNABRIDGED
By Carl Rollyson | Narrated By Suzan Lynn Lorraine
Length: 5 hrs and 32 mins | Release Date: 09-08-15
---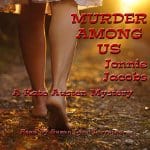 Murder Among Us: The Kate Austen Mystery Series, Book 3 | UNABRIDGED
By Jonnie Jacobs | Narrated By Suzan Lynn Lorraine
Length: 8 hrs and 36 mins | Release Date: 07-21-15
---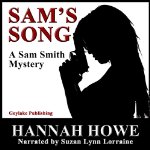 Sam's Song: The Sam Smith Mystery Series, Book 1 | UNABRIDGED
By Hannah Howe | Narrated By Suzan Lynn Lorraine
Length: 5 hrs and 43 mins | Release Date: 07-08-15
---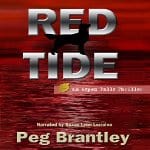 Red Tide | UNABRIDGED
By Peg Brantley | Narrated By Suzan Lynn Lorraine
Length: 7 hrs and 28 mins | Release Date: 06-05-15
---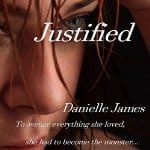 Justified | UNABRIDGED
By Danielle James | Narrated By Suzan Lynn Lorraine
Length: 3 hrs and 35 mins | Release Date: 05-20-15
---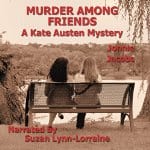 Murder Among Friends: The Kate Austen Mystery Series, Book 2 | UNABRIDGED
By Jonnie Jacobs | Narrated By Suzan Lynn Lorraine
Length: 8 hrs and 52 mins | Release Date: 04-01-15
---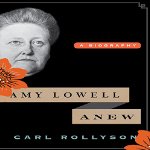 Amy Lowell Anew: A Biography | UNABRIDGED
By Carl Rollyson | Narrated By Suzan Lynn Lorraine
Length: 9 hrs and 33 mins | Release Date: 03-18-15
---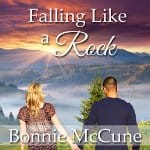 Falling Like a Rock | UNABRIDGED
By Bonnie McCune | Narrated By Suzan Lynn Lorraine
Length: 7 hrs and 37 mins | Release Date: 11-12-14
---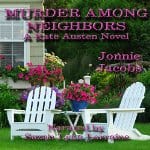 Murder Among Neighbors: The Kate Austen Mystery, Book 1 | UNABRIDGED
By Jonnie Jacobs | Narrated By Suzan Lynn Lorraine
Length: 8 hrs and 29 mins | Release Date: 11-03-14
---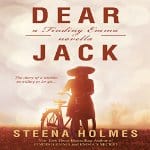 Dear Jack: Finding Emma, Book 2 | UNABRIDGED
By Steena Holmes | Narrated By Suzan Lynn Lorraine
Length: 1 hr and 2 mins | Release Date: 10-24-14
---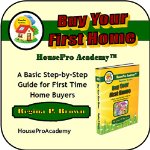 Buy Your First Home: A Basic Step-by-Step Guide for First Time Home Buyers | UNABRIDGED
By Regina Brown | Narrated By Suzan Lynn Lorraine
Length: 7 hrs and 25 mins | Release Date: 10-22-14
---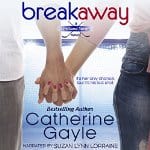 Breakaway: Portland Storm, Volume 1 | UNABRIDGED
By Catherine Gayle | Narrated By Suzan Lynn Lorraine
Length: 8 hrs and 37 mins | Release Date: 10-03-14
---