Lynn Norris is a graduate of the ACX Master Class.
Lynn lives in Hoboken, New Jersey, and her ACX narrator/producer profile is here. It includes projects she has narrated and produced via ACX.com, all for sale at Audible.com, via Amazon, and via iTunes, prior to and since graduation from the class.
Click on any of the titles or book covers below to visit the audiobook's page on Amazon.com.
---
The Family Guest | UNABRIDGED
By Nelle Lamarr | Narrated By Lynn Norris, Cecily Bednar Schmidt
Length: 9 hrs and 57 mins | Release Date: 09-21-23
---
The Mother's Secret | UNABRIDGED
By Kate Hewitt | Narrated By Lynn Norris, Cecily Bednar Schmidt
Length: 10 hrs and 47 mins | Release Date: 09-14-23
---
The Sh!t No One Tells You About Divorce: A Guide to Breaking Up, Falling Apart, and Putting Yourself Back Together | UNABRIDGED
By Dawn Dais | Narrated By Lynn Norris
Length: 5 hrs and 44 mins | Release Date: 01-10-23
---
Farther Reefs: Ten Stories of Ocean Adventure, New Relationships, and Nautical Mystery: Worlds Apart: A Universe of Sapphic Science Fiction and Fantasy, Book 2 | UNABRIDGED
By J.S. Fields, Sarah Day, Tim Pratt, Kim Pritekel, Kyoko M., Sara Codair, William C. Tracy, N.L. Bates, Robin C.M. Duncan, Margaret Adelle, Vanessa Ricci-Thode | Narrated By Lynn Norris
Length: 10 hrs and 33 mins | Release Date: 11-01-22
---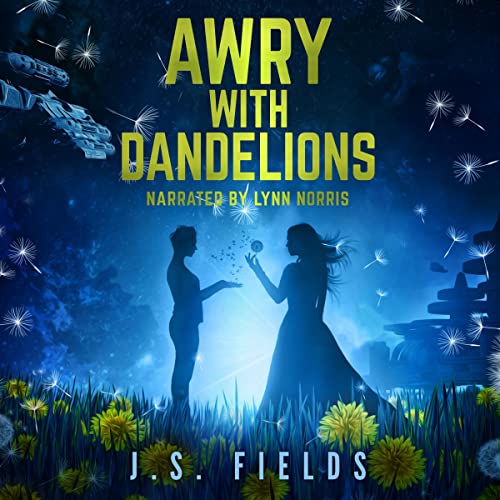 Awry with Dandelions: A Sapphic Space Opera Novelette | UNABRIDGED
By J.S. Fields | Narrated By Lynn Norris
Length: 2 hrs and 16 mins | Release Date: 07-13-22
---
Queen: Hidden Earth, Book 1 | UNABRIDGED
By J.S. Fields | Narrated By Lynn Norris
Length: 9 hrs and 50 mins | Release Date: 06-09-22
---
The Battle for Pruitcu: Ardulum, Book 5 | UNABRIDGED
By J.S. Fields | Narrated By Lynn Norris
Length: 10 hrs and 15 mins | Release Date: 01-06-22
---
Distant Gardens: 10 Stories of Exploration, Biodiversity, and Found Family | UNABRIDGED
By J.S. Fields, Sara Codair, William C. Tracy, N.L. Bates, Robin C.M. Duncan | Narrated By Lynn Norris
Length: 14 hrs and 35 mins | Release Date: 10-08-21
---
Foxfire in the Snow | UNABRIDGED
By J.S. Fields | Narrated By Lynn Norris
Length: 8 hrs and 35 mins | Release Date: 07-15-21
---
When Sparks Fly: An Absolutely Addictive Lesbian Romance Novel | UNABRIDGED
By Kristen Zimmer | Narrated By Lynn Norris
Length: 7 hrs and 47 mins | Release Date: 04-28-21
---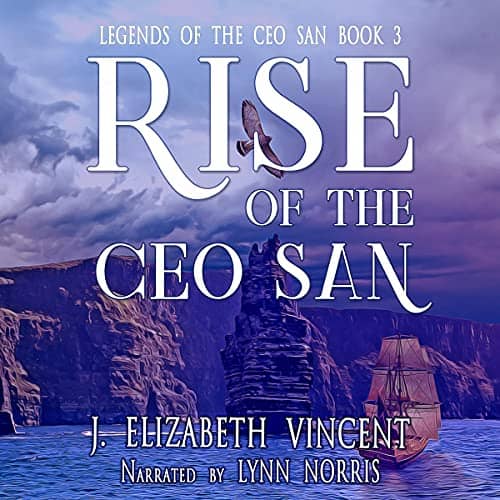 Rise of the Ceo San: Legends of the Ceo San, Book 3 | UNABRIDGED
By J. Elizabeth Vincent | Narrated By Lynn Norris
Length: 7 hrs and 53 mins | Release Date: 04-28-21
---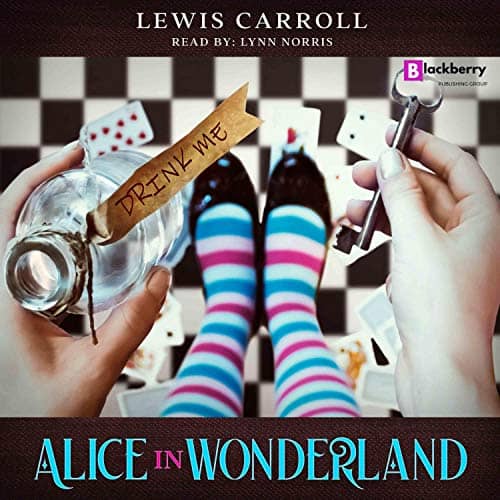 Alice's Adventures in Wonderland – Annotated | UNABRIDGED
By Lewis Carroll | Narrated By Lynn Norris
Length: 2 hrs and 42 mins | Release Date: 03-12-21
---
The Choice I Made: An utterly compelling and emotional story about finding your true home | UNABRIDGED
By Cynthia Ellingsen | Narrated By Lynn Norris
Length: 9 hrs and 8 mins | Release Date: 03-10-21
---
Meowy Christmas, Ya Filthy Animal: The Hissing Booth Chronicles, Book 4 | UNABRIDGED
By Gemma Thorne | Narrated By Lynn Norris
Length: 1 hr and 18 mins | Release Date: 12-10-20
---
Revelation of the Dragon: Legends of the Ceo San, Book 2 | UNABRIDGED
By J. Elizabeth Vincent | Narrated By Lynn Norris
Length: 10 hrs and 13 mins | Release Date: 08-04-20
---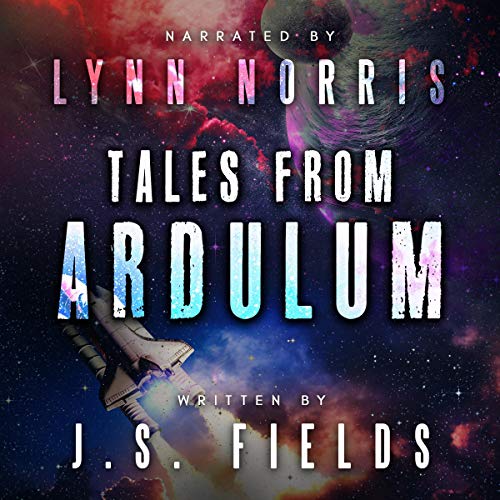 Tales From Ardulum | UNABRIDGED
By J.S. Fields | Narrated By Lynn Norris
Length: 5 hrs and 51 mins | Release Date: 06-11-20
---
How to Make It Happen: Turning Failure into Success | UNABRIDGED
By Maria Hatzistefanis | Narrated By Lynn Norris
Length: 4 hrs and 43 mins | Release Date: 02-18-20
---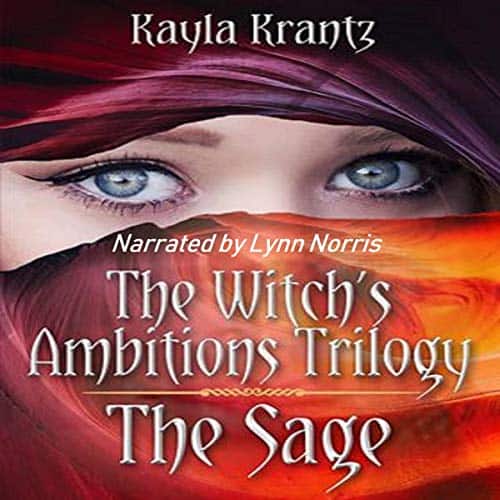 The Sage: Witch's Ambitions Trilogy, Book 3 | UNABRIDGED
By Kayla Krantz | Narrated By Lynn Norris
Length: 8 hrs and 8 mins | Release Date: 12-18-19
---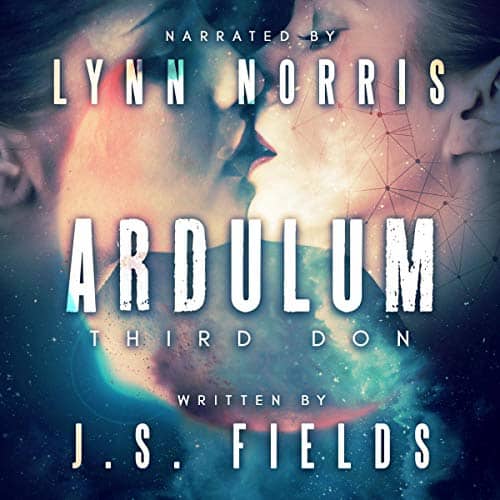 Ardulum: Third Don: Ardulum, Book 3 | UNABRIDGED
By J.S. Fields | Narrated By Lynn Norris
Length: 11 hrs and 7 mins | Release Date: 07-09-19
---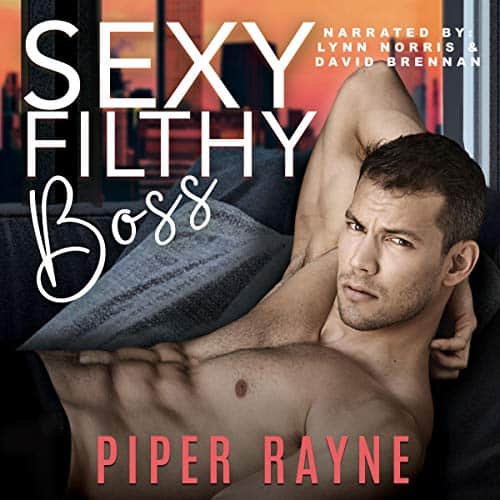 Sexy Filthy Boss: White Collar Brothers, Book 1 | UNABRIDGED
By Piper Rayne | Narrated By Lynn Norris, David Brennan
Length: 7 hrs and 28 mins | Release Date: 06-19-19
---
Runaround | UNABRIDGED
By Jay Crownover | Narrated By Lynn Norris
Length: 7 hrs and 49 mins | Release Date: 04-23-19
---
The Elemental Coven: The Witch's Ambitions Trilogy, Book 2 | UNABRIDGED
By Kayla Krantz | Narrated By Lynn Norris
Length: 8 hrs and 23 mins | Release Date: 04-05-19
---
Cat Me If You Can: The Hissing Booth Chronicles, Book 0 | UNABRIDGED
By Gemma Thorne | Narrated By Lynn Norris
Length: 4 hrs and 13 mins | Release Date: 03-07-19
---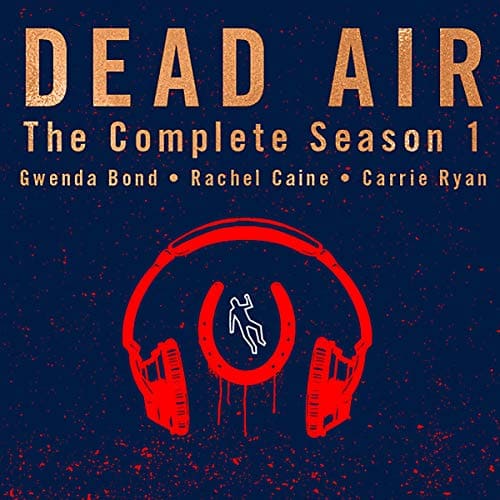 Dead Air: The Complete Season 1 | UNABRIDGED
By Gwenda Bond, Rachel Caine, Carrie Ryan | Narrated By Lynn Norris
Length: 10 hrs and 21 mins | Release Date: 02-11-19
---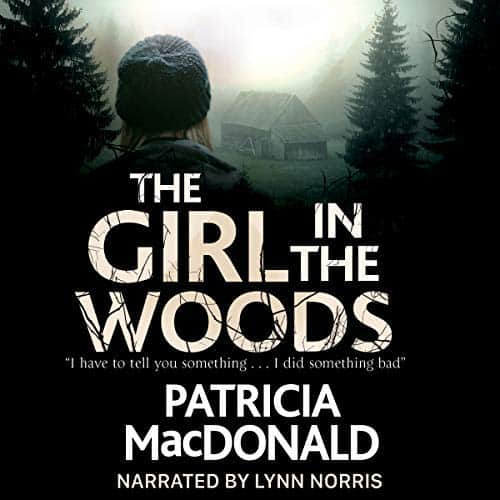 The Girl in the Woods | UNABRIDGED
By Patricia MacDonald | Narrated By Lynn Norris
Length: 8 hrs and 34 mins | Release Date: 12-06-18
---
Grandghost | UNABRIDGED
By Nancy Springer | Narrated By Lynn Norris
Length: 8 hrs and 8 mins | Release Date: 11-08-18
---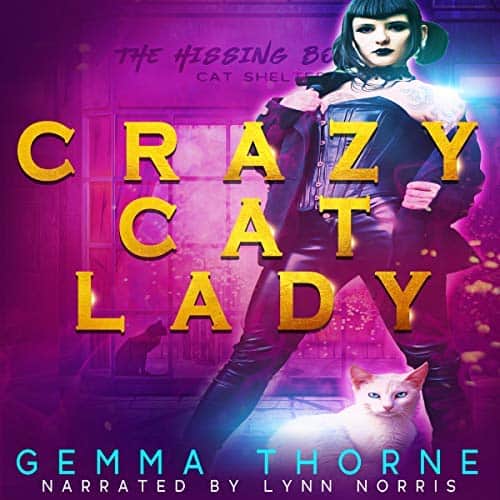 Crazy Cat Lady: The Hissing Booth Chronicles, Book 1 | UNABRIDGED
By Gemma Thorne | Narrated By Lynn Norris
Length: 4 hrs and 14 mins | Release Date: 10-02-18
---
Healer's Sacrifice: Legends of the Ceo San Stories, Book 1 | UNABRIDGED
By J. Elizabeth Vincent | Narrated By Lynn Norris
Length: 1 hr and 33 mins | Release Date: 08-17-18
---
Raven Thrall: Legends of the Ceo San Series, Book 1 | UNABRIDGED
By J. Elizabeth Vincent | Narrated By Lynn Norris
Length: 8 hrs and 48 mins | Release Date: 07-23-18
---
Ardulum: First Don (Volume 1) | UNABRIDGED
By J. S. Fields | Narrated By Lynn Norris
Length: 9 hrs and 11 mins | Release Date: 06-26-18
---
The Casanova Embrace | UNABRIDGED
By Warren Adler | Narrated By Lynn Norris
Length: 12 hrs and 11 mins | Release Date: 04-24-18
---
Second Coming: First Fruits, Book 2 | UNABRIDGED
By Amanda Carney | Narrated By Lynn Norris
Length: 9 hrs and 29 mins | Release Date: 03-23-18
---
The Council: Witch's Ambitions Trilogy, Book 1 | UNABRIDGED
By Kayla Krantz | Narrated By Lynn Norris
Length: 10 hrs and 21 mins | Release Date: 01-09-18
---
Fire: The Diamond Club, Book 0 | UNABRIDGED
By Calinda B, Diamond Club | Narrated By Lynn Norris
Length: 7 hrs and 26 mins | Release Date: 09-20-17
---
First Fruits | UNABRIDGED
By Amanda Carney | Narrated By Lynn Norris
Length: 8 hrs and 8 mins | Release Date: 08-18-17
---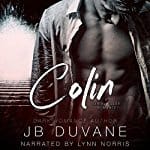 Colin: A Serial Killer Romance | UNABRIDGED
By JB Duvane | Narrated By Lynn Norris
Length: 6 hrs and 2 mins | Release Date: 06-01-17
---
Night Whispers: The Complex, Book 0 | UNABRIDGED
By Calinda B | Narrated By Lynn Norris
Length: 7 hrs and 1 min | Release Date: 05-01-17
---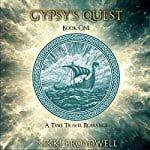 Gypsy's Quest: Gypsy Series, Book 1 | UNABRIDGED
By Nikki Broadwell | Narrated By Lynn Norris
Length: 8 hrs and 50 mins | Release Date: 04-27-17
---
Penny Sue Loves Verbs | UNABRIDGED
By Brittaney A. Sevier | Narrated By Lynn Norris
Length: 6 mins | Release Date: 01-13-17
---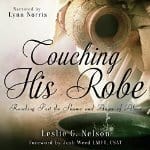 Touching His Robe: Reaching Past the Shame and Anger of Abuse | UNABRIDGED
By Leslie G Nelson | Narrated By Lynn Norris
Length: 4 hrs and 29 mins | Release Date: 10-23-15
---
Everything I Needed to Know about Parenting I Learned in Prison | UNABRIDGED
By Leslie G. Nelson | Narrated By Lynn Norris
Length: 1 hr and 7 mins | Release Date: 09-23-14
---