Ian Fisher is a graduate of the ACX Master Class.
Ian lives in Wales, Great Britain, and his ACX narrator/producer profile is here. It includes projects he has narrated and produced via ACX.com, all for sale at Audible.com, via Amazon, and via iTunes, and all since graduation from the class.
Click on any of the titles or book covers below to visit the audiobook's page on Amazon.com.
---
Jungle Heist: The Response Files, Book 2 | UNABRIDGED
By Rob Phayre | Narrated By Ian Fisher
Length: 10 hrs and 12 mins | Release Date: 06-01-22
---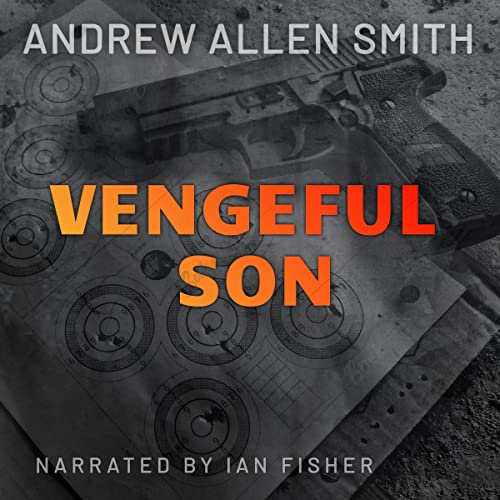 Vengeful Son | UNABRIDGED
By Andrew Allen Smith | Narrated By Ian Fisher
Length: 6 hrs and 32 mins | Release Date: 12-09-21
---
The Ransom Drop: The Response Files, Book 1 | UNABRIDGED
By Rob Phayre | Narrated By Ian Fisher
Length: 11 hrs and 42 mins | Release Date: 11-01-21
---
The Vori's Mate: A Mate Index Alien Romance (The Mate Index, Book 5) | UNABRIDGED
By S.J. Sanders | Narrated By Ian Fisher
Length: 7 hrs and 50 mins | Release Date: 09-22-21
---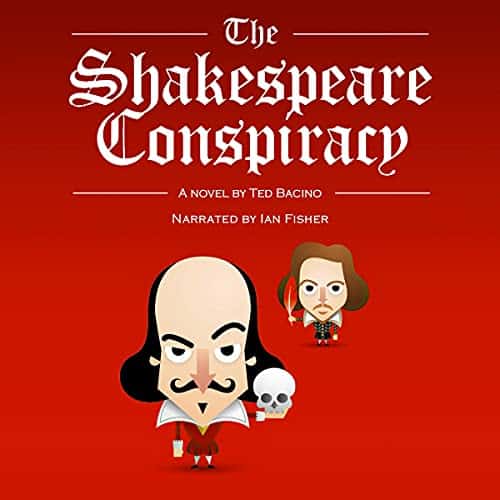 The Shakespeare Conspiracy: A Novel About the Greatest Literary Deception of All Time | UNABRIDGED
By Ted Bacino | Narrated By Ian Fisher
Length: 8 hrs and 7 mins | Release Date: 06-18-21
---
Choosing Paradise: The Love Story of Adam and Eve | UNABRIDGED
By Zachery Poulter, Rebecca Poulter | Narrated By Ian Fisher
Length: 4 hrs and 53 mins | Release Date: 05-25-21
---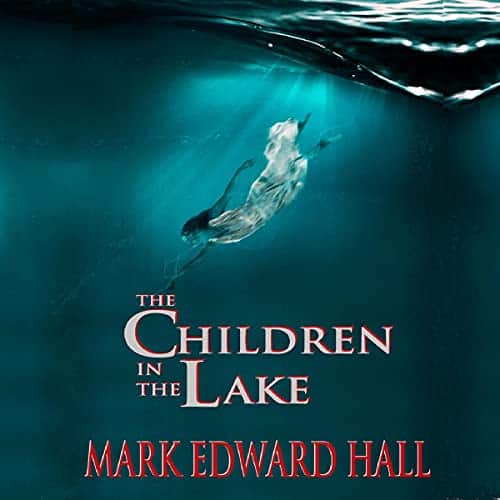 The Children in the Lake | UNABRIDGED
By Mark Edward Hall | Narrated By Ian Fisher
Length: 8 hrs and 29 mins | Release Date: 04-26-21
---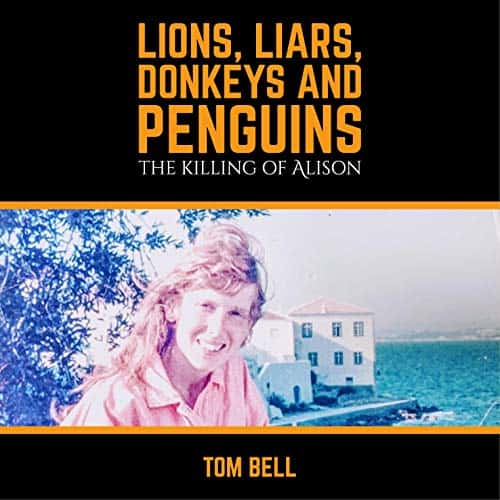 Lions, Liars, Donkeys and Penguins: The Killing of Alison | UNABRIDGED
By Tom Bell | Narrated By Ian Fisher
Length: 11 hrs and 50 mins | Release Date: 01-07-21
---
Rebirth of Angels: A Dystopian Novel | UNABRIDGED
By pdmac | Narrated By Ian Fisher
Length: 12 hrs and 27 mins | Release Date: 11-13-20
---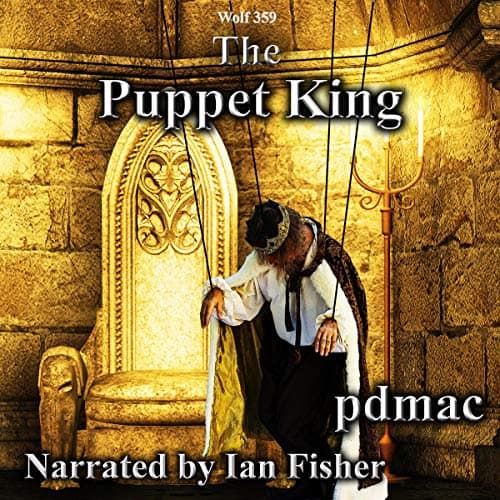 Wolf 359: The Puppet King | UNABRIDGED
By pdmac | Narrated By Ian Fisher
Length: 20 hrs and 58 mins | Release Date: 07-28-20
---
Wolf 359: The Templar Rebellion | UNABRIDGED
By pdmac | Narrated By Ian Fisher
Length: 22 hrs and 38 mins | Release Date: 07-13-20
---
A Once and Future King: Wolf 359 | UNABRIDGED
By pdmac | Narrated By Ian Fisher
Length: 20 hrs and 1 min | Release Date: 01-13-20
---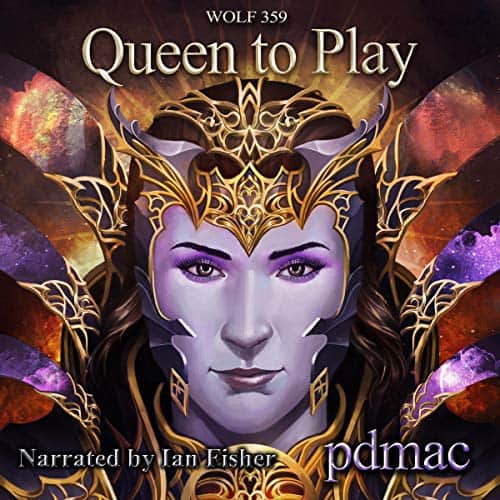 Queen to Play: Wolf 359 Series, Book 2 | UNABRIDGED
By pdmac | Narrated By Ian Fisher
Length: 21 hrs and 9 mins | Release Date: 08-09-19
---
Wolf 359 | UNABRIDGED
By pdmac | Narrated By Ian Fisher
Length: 20 hrs and 11 mins | Release Date: 03-25-19
---
The Devil's Library | UNABRIDGED
By Tom Pugh | Narrated By Ian Fisher
Length: 9 hrs and 51 mins | Release Date: 01-09-19
---
Strangers | UNABRIDGED
By David Moody | Narrated By Ian Fisher
Length: 8 hrs and 49 mins | Release Date: 10-15-18
---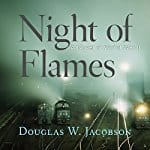 Night of Flames: A Novel of World War II | UNABRIDGED
By Douglas W. Jacobson | Narrated By Ian Fisher
Length: 13 hrs and 40 mins | Release Date: 10-31-17
---
Dark Sahale | UNABRIDGED
By Sam Ferguson | Narrated By Ian Fisher
Length: 10 hrs and 53 mins | Release Date: 09-04-17
---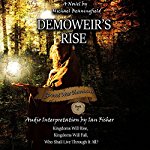 Demoweir's Rise: Great War Chronicles, Book 2 | UNABRIDGED
By Michael G Benningfield | Narrated By Ian Fisher
Length: 11 hrs and 25 mins | Release Date: 06-27-17
---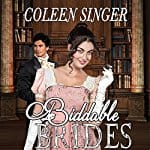 Biddable Brides | UNABRIDGED
By Coleen Singer | Narrated By Ian Fisher
Length: 4 hrs and 27 mins | Release Date: 04-10-17
---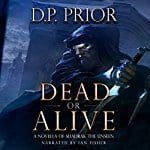 Dead or Alive: A Novella of Shadrak the Unseen | UNABRIDGED
By D.P. Prior | Narrated By Ian Fisher
Length: 4 hrs and 32 mins | Release Date: 03-27-17
---
Thunder Hunter: Viking Soul Series, Book 1 | UNABRIDGED
By Rachel Medhurst | Narrated By Ian Fisher
Length: 5 hrs and 48 mins | Release Date: 03-06-17
---
Hitler's Religion: The Twisted Beliefs That Drove the Third Reich | UNABRIDGED
By Richard Weikart | Narrated By Ian Fisher
Length: 10 hrs and 37 mins | Release Date: 02-23-17
---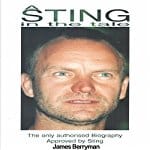 A Sting in the Tale | UNABRIDGED
By James Berryman | Narrated By Ian Fisher
Length: 6 hrs and 22 mins | Release Date: 12-15-16
---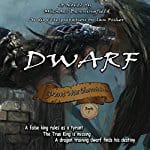 Dwarf: Great War Chronicles, Book 1 | UNABRIDGED
By Michael G Benningfield | Narrated By Ian Fisher
Length: 6 hrs and 59 mins | Release Date: 12-07-16
---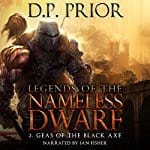 Geas of the Black Axe: Legends of the Nameless Dwarf, Book 2 | UNABRIDGED
By D.P. Prior | Narrated By Ian Fisher
Length: 18 hrs and 15 mins | Release Date: 10-10-16
---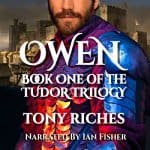 Owen: Tudor Trilogy, Book 1 | UNABRIDGED
By Tony Riches | Narrated By Ian Fisher
Length: 10 hrs and 3 mins | Release Date: 08-09-16
---